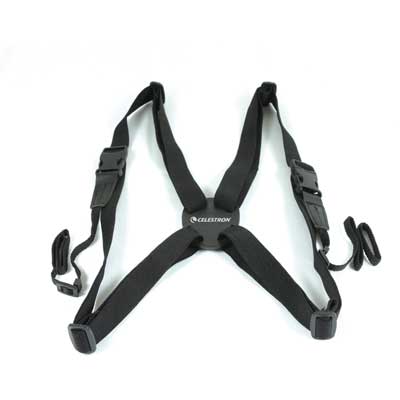 Celestron Binocular Harness Strap

Usually available in 5-7 days

This product is not currently in stock, but is usually available from our supplier within 5-7 days of your order being placed.
Usually available in 5-7 days
The Celestron Binocular Harness Strap alleviates neck strain caused by traditional neck straps when used for extended periods of time. By distributing the weight of the binoculars over your shoulders and upper back, the Harness Strap allows for hours of comfortable viewing, even on long hikes or nature walks. With fully adjustable, flexible straps, this harness fits a wide range of people, and ... More
1x Celestron Binocular Harness Strap Sorry, there are no more available.