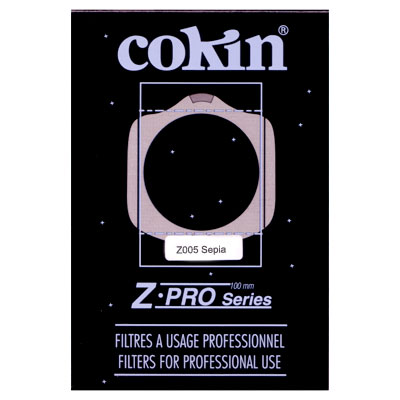 Cokin Z005 Sepia Filter

Usually available in 5-7 days

This product is not currently in stock, but is usually available from our supplier within 5-7 days of your order being placed.
Usually available in 5-7 days
Fiilters which takes you back in time. Give your pictures a sepia colour very close to that of old fashioned photographs. Use subjects with neutral tones (beige, white, light grey) rather than bright colours. Please note: A Cokin adaptor ring (sold separately) and Cokin Z Pro Filter Holder (sold separately) are required to use this filter. More
1x Cokin Z005 Sepia Filter Sorry, there are no more available.