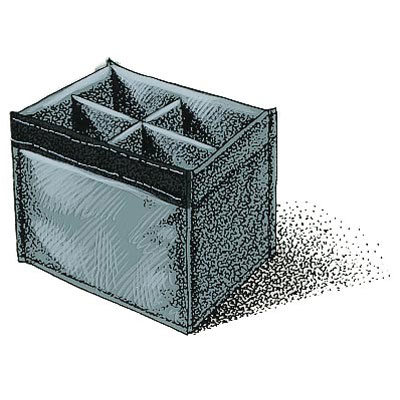 Domke 4 Compartment Insert

Usually available in 5-7 days

This product is not currently in stock, but is usually available from our supplier within 5-7 days of your order being placed.
Usually available in 5-7 days
The Domke FA-240 4-Compartment Insert is part of the Padded Insert System that is designed to organise and protect imaging gear. This insert is a complete, self-contained storage component with walls that are sewn to the bottom so items won't stray. You can move or remove any insert without having to empty it first. More
1x Domke 4 Compartment Insert Sorry, there are no more available.