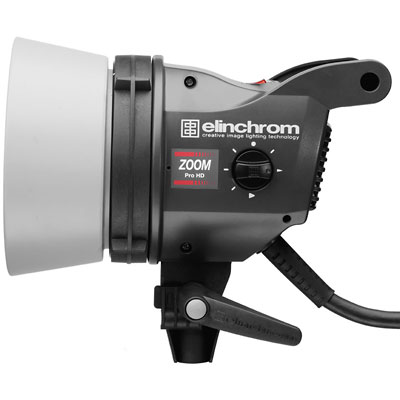 Elinchrom Zoom Pro HD Head

Special Order

This product is either directly despatched from our supplier or is produced to order. Whilst we will pre authorise your credit or debit card at the point of ordering, no payment will be taken for this item until we have contacted you to confirm that we are in a position to despatch the product. If you require further information we recommend that you contact one of our Customer Service representatives on 01603 486413.
The Elinchrom Zoom PRO HD head offers a high performance plug-in flash tube with heavy-duty electrodes for maximum colour stability and hard use in digital photography making it an ideal choice for catalogue and 3D turntable imaging. The head includes a microprocessor controlled, low noise, fan cooling system, a new included transparent glass dome and user replaceable plug-in flash tube. The zoom ... More
1x Elinchrom Zoom Pro HD Head Sorry, there are no more available.