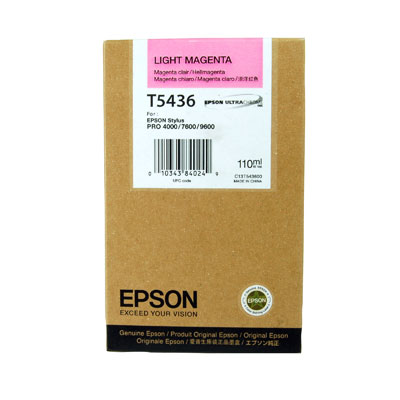 Epson T5436 Light Magenta

Usually available in 5-7 days

This product is not currently in stock, but is usually available from our supplier within 5-7 days of your order being placed.
Usually available in 5-7 days
Epson's groundbreaking UltraChrome inks perfectly combine the benefits of dye-based and pigment inks.The inks are extremely resistant to light and water and give an incredibly broad spectrum of colours. The UltraChrome inkset comes in seven colours, including two black ink types. The standard photo black ink is replacable with the optional matte black ink for outstanding quality on all matte ... More
1x Epson T5436 Light Magenta Sorry, there are no more available.