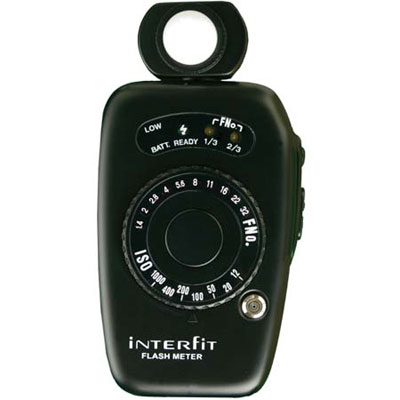 Interfit Flash Meter

Usually available in 5-7 days

This product is not currently in stock, but is usually available from our supplier within 5-7 days of your order being placed.
Usually available in 5-7 days
The Interfit flashmeter is a great inexpensive, easy-to-use, introductory-level flash meter which can be used to accurately measure incident and reflected light in one-third increments with an aperture range of f2 to f32 at ISO 100. The meter can be attached to your camera or flash head via PC cord and utilises a single 9v battery (not included). More
1x Interfit Flash Meter Sorry, there are no more available.