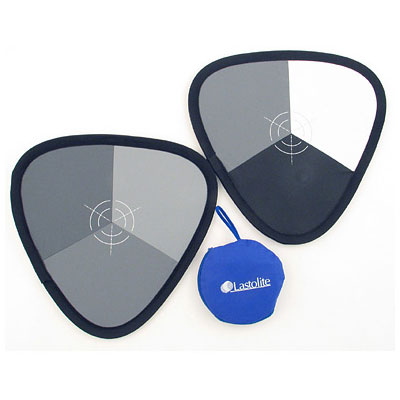 Lastolite XpoBalance

Awaiting Stock

This product is on order and we are awaiting delivery from our supplier.
The Lastolite Xpo Balance is the perfect location tool. It can be used pre-capture to white balance your camera and to set your exposure more accurately, and in post-capture for colour correction and bracketing. The Lastolite Xpo Balance has three different grey surfaces on one side and a black, white and 18% grey surface on the other side and folds away into a pocket sized carry case. More
1x Lastolite XpoBalance Sorry, there are no more available.