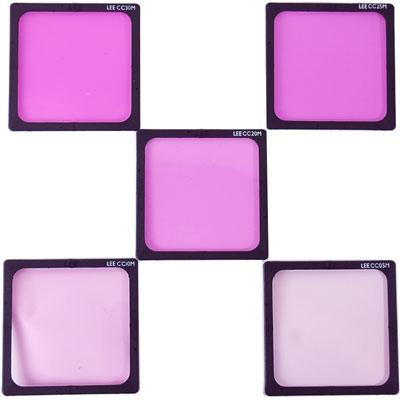 Lee Magenta Filter Set

Special Order

This product is either directly despatched from our supplier or is produced to order. Whilst we will pre authorise your credit or debit card at the point of ordering, no payment will be taken for this item until we have contacted you to confirm that we are in a position to despatch the product. If you require further information we recommend that you contact one of our Customer Service representatives on 01603 486413.
Five polyester CC Magenta filters which are used to absorb the green cast which can be found when photographing under fluorescent conditions. Using more than one filter at a time achieves greater absorption. These filters can additionally be used in conjunction with colour temperature filters to achieve an exact colour balance on film. More
1x Lee Magenta Filter Set Sorry, there are no more available.