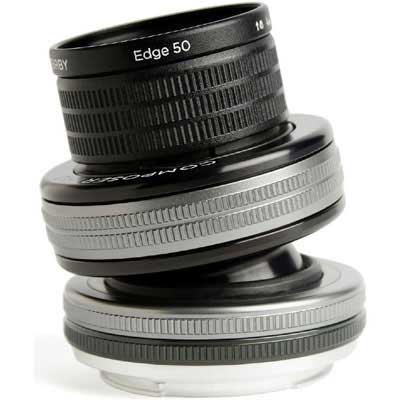 Lensbaby Composer Pro II + Edge 50 - Samsung NX Fit

Special Order

This product is either directly despatched from our supplier or is produced to order. Whilst we will pre authorise your credit or debit card at the point of ordering, no payment will be taken for this item until we have contacted you to confirm that we are in a position to despatch the product. If you require further information we recommend that you contact one of our Customer Service representatives on 01603 486413.
The Composer Pro II with Edge 50 Optic is a high-quality, 50mm f/3.2 upgraded metal-bodied tilt lens that lets you control depth of field in-camera for an authentic, immersive shooting experience. The lens attaches to your camera body and allows photographers to create images with a sharp slice of focus bordered by silky, smooth blur. The lens body swivels and tilts on a smooth metal ball and ... More
1x Lensbaby Composer Pro II + Edge 50 - Samsung NX Fit Sorry, there are no more available.
Special Offer with this Product