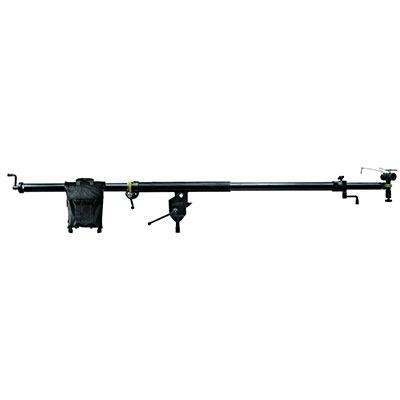 Manfrotto 425B Mega Boom Arm

Awaiting Stock

This product is on order and we are awaiting delivery from our supplier.
This is the largest boom manufacturered by Manfrotto. Movement - including pan, tilt, rotation, and telescopic extension of the boom arm - is controlled by smooth-operating geared crank handles. Fully folded length is 2.2m, with the boom extending a minimum of 50cm past the stand attachment and a maximum of 3.2m past the stand attachment. Supplied with carry bags and an empty 35kg sandbag. More
1x Manfrotto 425B Mega Boom Arm Sorry, there are no more available.