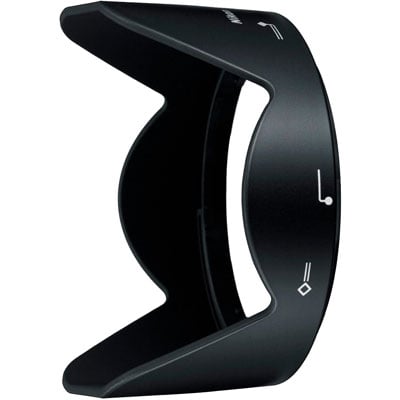 Nikon HB-N106 Lens Hood

Awaiting Stock

This product is on order and we are awaiting delivery from our supplier.
The Nikon HB-N106 is a bayonet type lens hood, designed to fit the Nikon 18-55mm f/3.5-5.6G VR and Nikon 1 VR 10-100mm f/4.5-5.6 PD-Zoom Power Drive Zoom lenses. More
1x Nikon HB-N106 Lens Hood Sorry, there are no more available.