Introducing the B+W XS-Pro Premium Glass ND Filters in 4 different strengths, all 100mm x 100mm x 2mm.
High-quality, finely ground and meticulously polished glass is used as the basis for these new ND filters. This guarantees superior optical quality, ensuring that the filters will have no adverse effect on a correspondingly high-quality lens. Thin-film technology and a 3-layer combination coating also further optimise the filter for peak performance, preventing troublesome reflections by including a multilayer anti-reflection component with seven layers on each side of the filter. An outer layer with the usual dirt- and water-repellent properties finishes off the coating.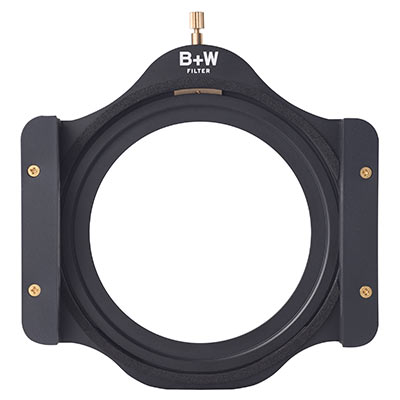 B+W Filter Holder - 100mm x 100mm
This is an aluminium B+W Filter Holder capable of holding up to three 100x100mm square filters 2mm thick. The holder screws to the lens via a separately available adapter ring.
£94.00 View