Free Monopod and Tilthead Kit with Selected Panasonic Cameras
Free Monopod and Tilthead Kit with Selected Panasonic Cameras
Panasonic LUMIX DMC-FZ1000 Digital Camera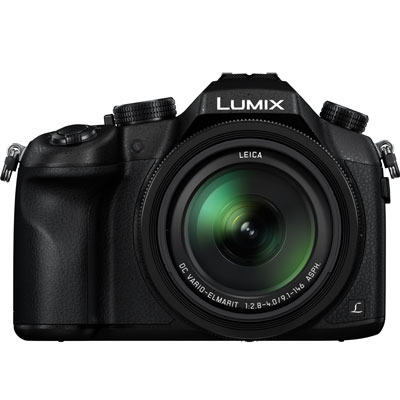 The Panasonic LUMIX DMC-FZ1000 is the world's first compact camera to offer 4k video recording. Targeted at the outdoors enthusiast, the FZ1000 is constructed around a 25-400mm f/2.8-4 lens that boasts a 5-axis Hybrid OIS system for superior stability, while the 20.1MP 1in sensor promises to deliver a higher standard of image quality than that typical to other compact cameras.
£518.00 inc. Cashback View
Panasonic LUMIX DMC-LX100 Digital Camera - Black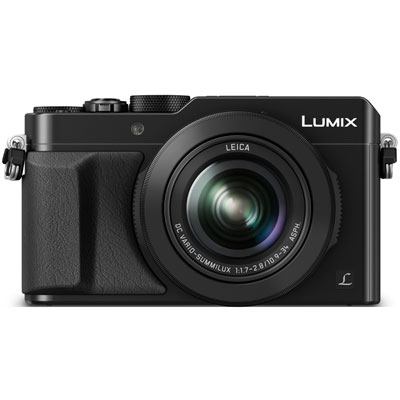 The Panasonic LUMIX DMC-LX100 is aimed at enthusiasts who desire more creative control, great low light performance, and the best image quality possible in a sophisticated, take-anywhere compact. The LX100 packs a 12.8 megapixel CMOS sensor, bright 24-75mm f/1.7-2.8 Leica lens, ergonomic dials, support for 4K and Full HD video recording, 11fps continuous shooting, Manual Focus Peaking, RAW ...
£449.00 inc. Cashback View
Panasonic LUMIX DMC-FZ330 Digital Camera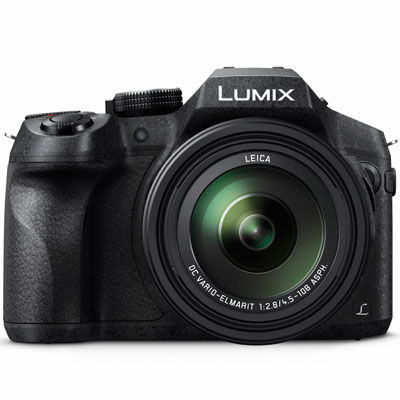 The Panasonic Lumix FZ330 bridge camera boasts a 24x optical zoom (35mm equivalent: 25-600mm) with fast f/2.8 aperture, splash- and dust-proof construction and 4K photo/video recording. The 12.1-megapixel high-sensitivity MOS sensor, versatile f2.8 aperture and ISO sensitivity up to ISO 6400 reduces noise in dimly lit environments and delivers crisp, blur-free shots throughout the entire zoom ...
£399.00 inc. Cashback View
Panasonic LUMIX DMC-TZ100 Digital Camera - Silver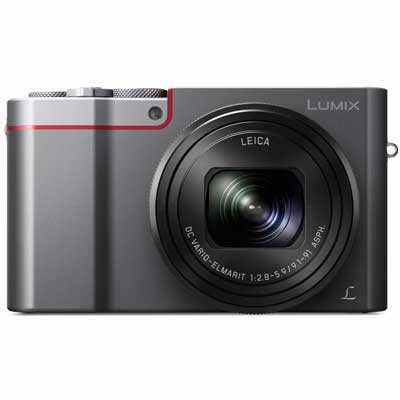 The Panasonic LUMIX DMC-TZ100 digital camera in silver is the perfect pocket-sized travel companion for those looking for the freedom to explore and capture high-quality 4K stills and videos as they go. Ready to capture images in a variety of environments, the TZ100 features a versatile 10x Leica zoom lens (25-250mm) and a powerful 1.0" sensor, which together deliver more detail, colour, and ...
£475.00 inc. Cashback View
The Panasonic Lumix DMC-GX80 digital camera combines 4K photo/video capabilities, Panasonic's new 5-axis Dual I.S. (Image Stabiliser) and the latest creative technologies with a classic compact design. The camera's large 16-megapixel Live MOS sensor without low pass filter, powerful Venus Engine and Dual IS system allow users to achieve unprecedented picture quality in low light (max ISO 25600), lightning-quick AF and 8fps burst shooting (with CAF), along with 4K video (3840 x 2160) at 30p and 4K still capture. The Panasonic GX80 is the perfect everyday companion for the style-conscious urban adventurer.
Panasonic Lumix DMC-G7 Digital Camera with 12-60mm Lens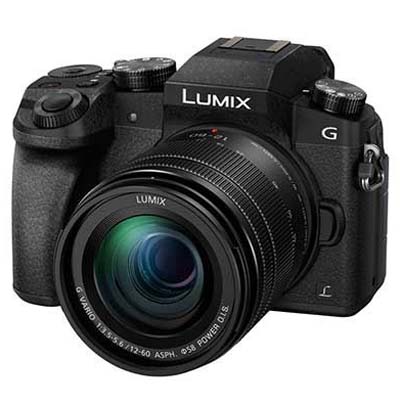 The Panasonic LUMIX DMC-G7 with 12-60mm lens combines stunning 4K (30p/24p) video, high resolution stills and a variety of practical new enhancements to help anyone capture the perfect image. Ideal for the aspiring photographer wanting to take their photography to the next level, the 16 megapixel Panasonic G7 is designed for ease-of-use without compromising on performance. The camera brings a ...
£499.00 inc. Cashback View
Panasonic Lumix DMC-LX15 Digital Camera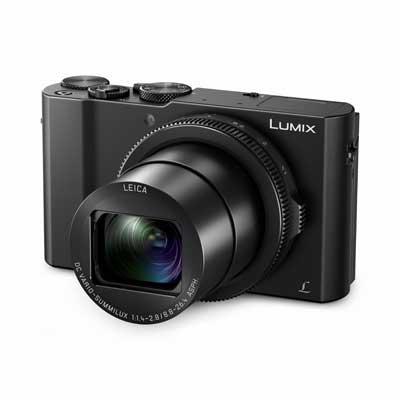 Designed for creative photographers, the Panasonic Lumix DMC-LX15 Digital Camera is a premium compact camera that features 4K video recording capability. With an aperture of f/1.4-2.8, this powerful camera gives beautiful bokeh effects, and produces brilliant images no matter the lighting or shooting environment. Macro photography is also possible with its minimum focus distance of 3cm.
£498.00 inc. Cashback View
Panasonic Lumix DMC-FZ2000 Digital Camera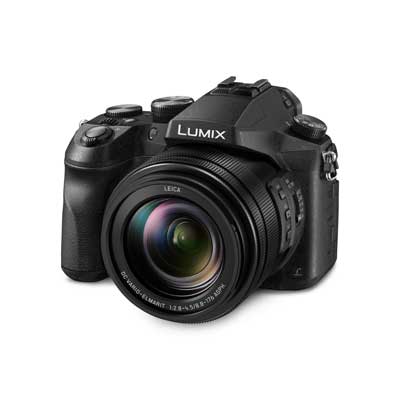 With a 20x optical zoom lens, a 1.0 inch MOS sensor and unlimited 4K video recording in MOV/MP4, the Panasonic Lumix DMC-FZ2000 Digital Camera is a high-performance hybrid bridge camera that is sutiable for both semi-professional videographers and photography enthusiasts. Constructed 16 elements in 11 groups, the f/2.8-4.5 lens delivers a high-quality optical performance with little ghosting.
£899.00 inc. Cashback View