Modus 360RT. Completing the Hahnel Modus Speedlight Family.


The circle is now complete as the Modus 360RT joins its larger sibling, the full-size Modus 600RT II Speedlight.
Powered by the renown Hahnel Extreme Li-Ion battery that provides over 400 shots at full power, you can finally ditch the reliance on AA batteries.
What is more, the Modus 360RT is a fully compatible commander / receiver to the Modus 600RT II, and receiver to the Hahnel Capture and Viper series triggers; completing the Modus Wireless System.


MODUS 360RT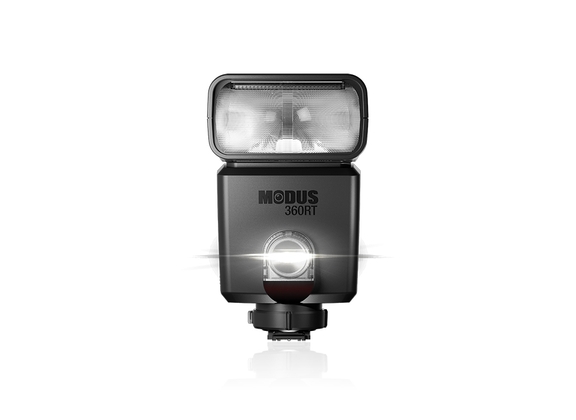 An ultra-compact Speedlight perfectly suited to smaller, interchangeable lens cameras such as the Nikon Z series, Canon R series and Sony Alpha a7 & a9 camers.


Box Includes
MODUS 360RT, Case and stand
1 x HLX-MD2 Extreme Battery
USB powered MD2 Ultra-compact Charger
USB cable
Key Features


Powered by the Extreme Li-ion Battery
Rapid recycle time of 1.5 sec
Built-in high-power video light
36GN at ISO 100, 105mm
Full wireless connectivity
Built-in 2.4GHz wireless receiver &transmitter
Over 400 shots at full power
TTL, Manual & Multi Modes
Firmware update via integrated USB

MODUS 600RT II


The multi-award winning Hahnel Modus 600RT II is available as a wireless kit with the inclusion of the Hahnel Viper TTL transmitter, or the Pro Kit; which includes two Modus 600RT II Speedlights, an additional charger plus the Viper TTL transmitter.
Both available for Canon, Nikon, Sony, Fuji and Olympus / Panasonic.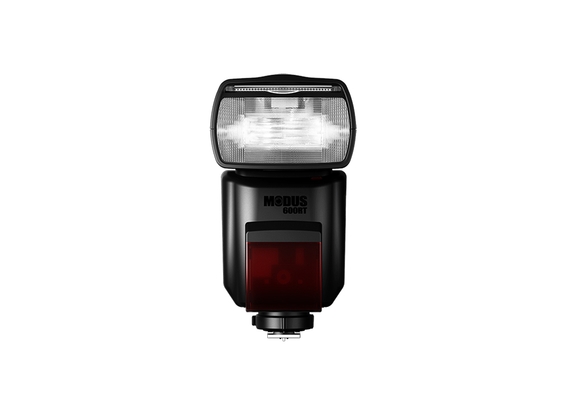 Key Features
Powered by the Extreme Li-ion Battery
SPEED!! Fast recycle time of 1.5 sec. (4x faster than AA battery power!)
Up to 600 shots at full power
Up to 1000 shots at half power
Built-in 2.4GHz wireless receiver & transmitter
Full wireless connectivity
High-performance 60GN at ISO 100, 200mm
TTL, Manual & Multi Modes
Firmware update via integrated USB
Quick-Lock hot shoe
Ultra-compact MD1 MK II USB powered charger