Lensbaby May Macro Promotion
Lensbaby Macro Converter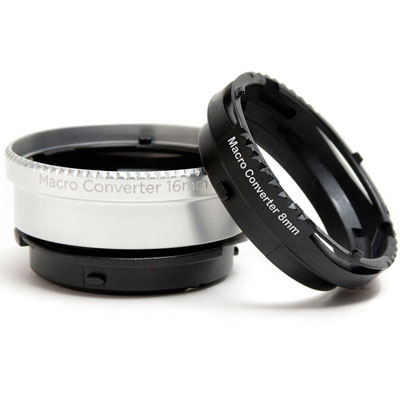 Lensbaby Macro Converter Kit
The Macro Converters are compatible with all Lensbaby lens bodies and optics, making macro photography available to all new and existing Lensbaby photographers. The kit includes an 8mm converter and a 16mm converter, which can be stacked together to make a 24mm converter. The Macro Converters simply screw into the Lensbaby lens body and then the optic screws into the converter.
£39.00 View
Lensbaby Velvet 56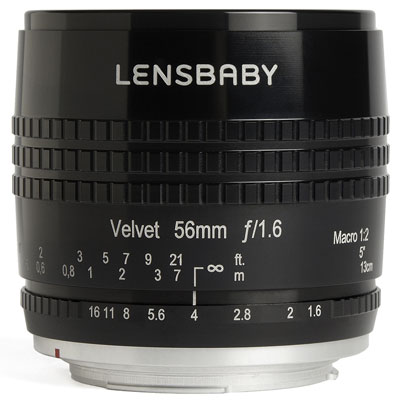 Lensbaby Velvet 56mm f1.6 Lens - Canon EF Fit
The Lensbaby Velvet 56mm f1.6 manual focus lens is great for portraiture and macro work and delivers a soft, velvety look at larger apertures, and beautifully sharp but subtly unique images as you stop down. The lens' classic portrait focal length combined with its unique f1.6 bright aperture, 1:2 macro capabilities and film, dream-like effects will expand the creative vision of macro and ...
£399.00 View
Lensbaby Velvet 85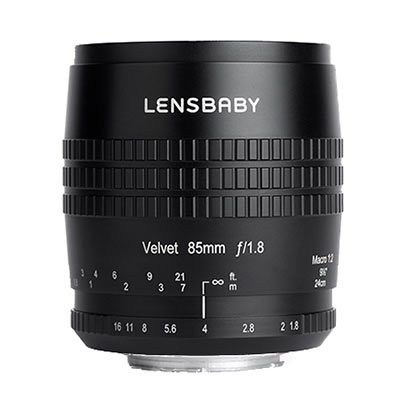 Lensbaby Velvet 85mm f1.8 Lens - Canon EF fit
The Lensbaby Velvet 85 is an 85 mm f/1.8 SLR and Mirrorless camera lens with 1:2 macro capabilities. It brings the ethereal glow and crisp vintage look of Lensbaby's popular Velvet 56 lens to photographers looking for a portrait-friendly 85 mm focal length. Velvet 85 builds on the 56's ability to create smooth skin tones with the compression and beautiful bokeh found in high-quality 85 mm lenses.
£446.00 View