Olympus OM-D E-M1 Mark III
Olympus have announced the new E-M1 III, built for creativity and portability as well as a new 12-45mm f4 PRO lens. These new additions to Olympus' lineup demonstrate Olympus' resolute approach to their Micro 4/3 system as well their passion for light, easy-to-carry, yet feature-packed models.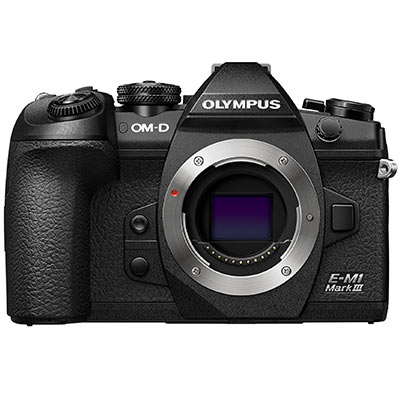 Olympus OM-D E-M1 Mark III Digital Camera Body
The Olympus OM-D E-M1 Mark III Camera is a pro-grade camera made for professionals. Capture stunning, high-quality images - no matter the situation - with the 50MP handheld high-resolution shooting functionality and the camera's compact, weather-sealed body. The camera offers outstanding mobility – being half the size and weight of other interchangeable lens system cameras. Boasting the world's ...
£1,599.00 View
| | | |
| --- | --- | --- |
| Trade-in model | Trade-in value | You could pay* |
| Olympus OM-D E-M1 Body - Black | £231 | £1,368 |
| Olympus OM-D E-M1 II Body - Black | £618 | £981 |
| Olympus OM-D E-M5 Body - Black | £115 | £1,484 |
| Olympus OM-D E-M5 II Body - Black | £258 | £1,341 |
*Trade-in prices shown are based on grade 9 (very light use) condition and are subject to change.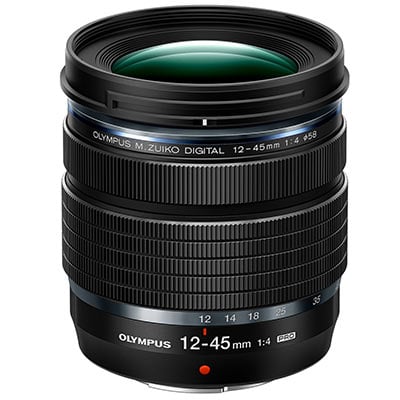 Olympus M.Zuiko Digital ED 12-45mm f4 PRO Lens
The Olympus 12-45mm f4 Digital ED Pro Lens is a compact and lightweight, high-performance standard zoom lens featuring a fixed aperture. The lens inherits its optical configuration from the ED 12-40mm F2.8 PRO lens renowned for its high-resolution. This state-of-the-art performance is now contained in the world's most compact and lightweight lens body design – capable of covering a focal length ...
£599.00 View