Top Seller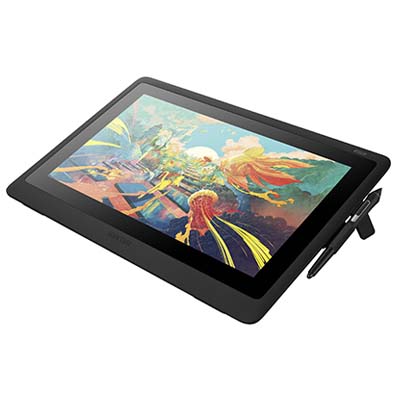 Wacom Cintiq 16 Creative Pen Display
The Wacom Cintiq 16 Creative Pen Display is perfectly equipped to help you begin your journey as an illustrator. Vibrant colour, HD clarity and ergonomic design together with the super-responsive Pro Pen 2, offer a truly natural experience and help take your creative ideas to the next level. Wacom Cintiq combines pen and display for a seamless experience that feels totally natural.
£489.00 View
Just Launched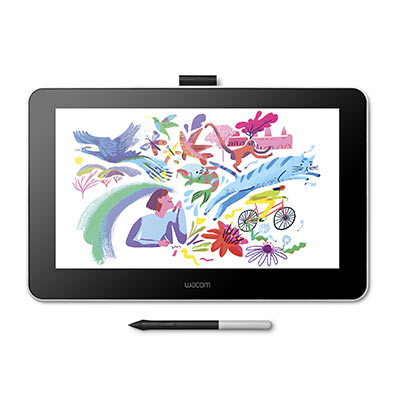 Wacom One Creative Pen Display
Just Launched
The Wacom One Display is a 13.3 inch, 1920 x 1080 full HD display that features a natural surface friction with minimal reflection which mimics the feel of drawing and writing on actual paper. The included Wacom One Pen is light, has no need for batteries and also has a natural feel, like an actual pen. This natural feel that the Wacom One Display and Pen has makes for a unique creative ...
£359.00 View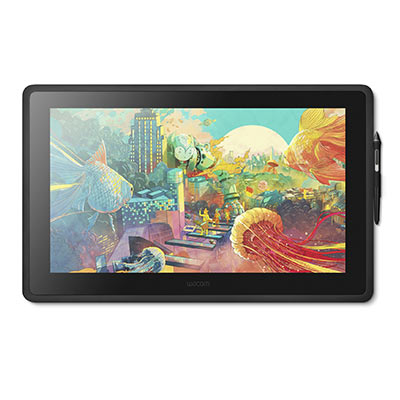 Wacom Cintiq 22 Creative Pen Display
The Wacom Cintiq 22 Creative Pen Display is a powerful creative tool that features a large 22 inch display. The screen has an anti-glare film, preventing any distracting reflections. The full HD display provides great clarity, so you can see every detail on screen. The reduced parallax also gives you full control, so your cursor is where you expect to be. All this combines to make drawing on ...
£829.00 View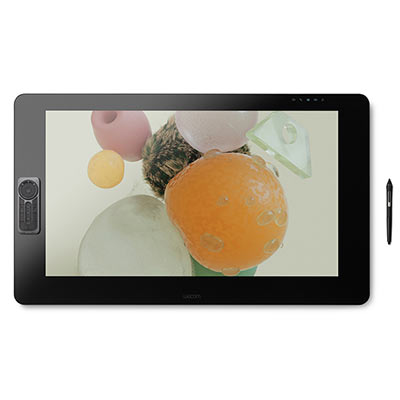 Wacom Cintiq Pro 32 Creative Pen Display Touch
Wacom Cintiq Pro is the ultimate pen-on-screen experience for the next generation of artists, designers and illustrators. The new larger than ever screens set a whole new standard with breakthrough levels of performance and precision. Wacom Pro Pen 2 creates a smooth and natural experience so you can draw and design with pixel-perfect precision.
£2,999.00 View
Just Launched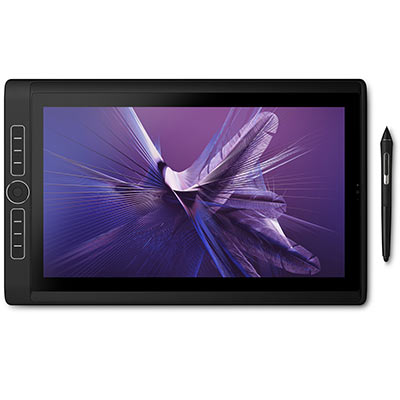 Wacom MobileStudio Pro 16 - i7 512GB gen2
The Wacom MobileStudio Pro 16 - i7 512GB gen2 is the most advanced mobile model created by Wacom to date. It helps you to create the most stunning works of art whenever, wherever. The user can benefit from a fantastic display, a precise and powerful pen as well as enhanced computing power. With a whole plethora of creative tools at the palm of your hands, you are empowered to keep producing, and ...
£3,099.00 View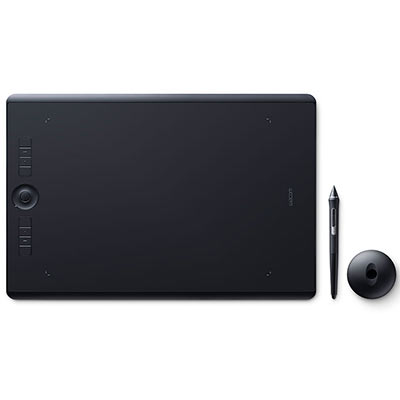 Wacom Intuos Pro Large
Save £100, RRP £449
The large Wacom Intuos Pro is built with high-quality materials and has a slim, sleek design that perfectly complements your Mac or Windows PC. Designed to utilise the innovative Wacom Pro Pen 2, it features customisable ExpressKeys™ and Touch Ring, multi-touch gesture capability, and the ability to switch Texture Sheets (sold separately) to simulate different drawing papers.
£399.00 View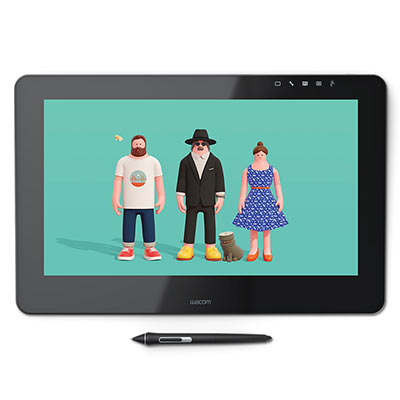 Wacom Cintiq Pro 16 UHD
The Wacom Cintiq Pro 16 UHD graphics tablet is the most advanced creative pen and screen technology that Wacom have created. Designed for professional artists and designers, it's packed with innovative features and comes with the state-of-the-art Wacom Pro Pen 2. Its 16" LCD display delivers 4K resolution (3840x2160), and provides the perfect resistance to make it feel like you're working with ...
£1,199.00 View