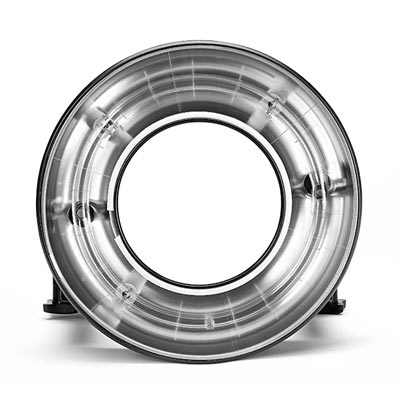 Profoto Acute/D4 Ring

Special Order

This product is either directly despatched from our supplier or is produced to order. Whilst we will pre authorise your credit or debit card at the point of ordering, no payment will be taken for this item until we have contacted you to confirm that we are in a position to despatch the product. If you require further information we recommend that you contact one of our Customer Service representatives on 01603 486413.
Ring flash for Acute and D4 generators. Fashion photographers choose a ring flash when they want a direct and prominent key light without harshness. Some prefer it because it is camera-mounted and easy to move around with. Others love it because of the unique catch light that it creates. Like all other Acute/D4 heads, the Acute/D4 Ring Flash is designed to bring out the best of the Acute and D4 ... More
1x Profoto Acute/D4 Ring Sorry, there are no more available.