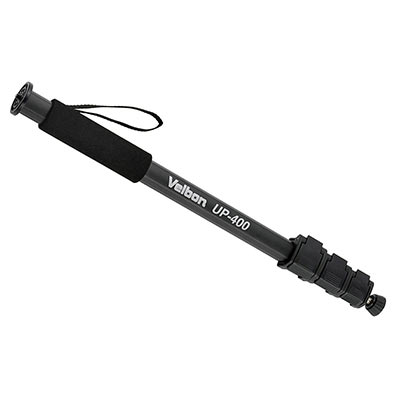 Velbon Up-400 Monopod

Usually available in 5-7 days

This product is not currently in stock, but is usually available from our supplier within 5-7 days of your order being placed.
Usually available in 5-7 days
The Velbon Up-400 Monopod is an ideal travel accessory due to its slight stature and 4-part aluminium leg section. Despite weighing only 390g, this monopod can extend to an impressive 160cm and hold a maximum of 1.5kg on its UNC 1/4 head screw. When you are done using the Velbon Up-400, it collapses down to a modest 51cm - easily small enough for most compact suitcases. More
1x Velbon Up-400 Monopod Sorry, there are no more available.