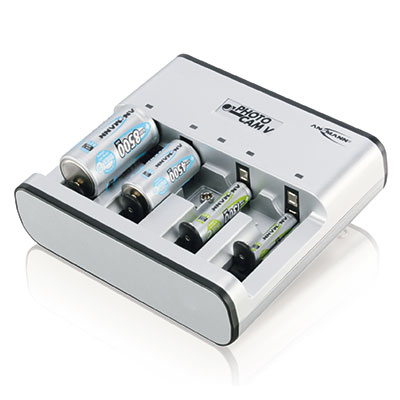 Ansmann PhotoCam V Charger

Usually available in 5-7 days

This product is not currently in stock, but is usually available from our supplier within 5-7 days of your order being placed.
Usually available in 5-7 days
The Ansmann PhotoCam V Charger is an intelligent battery desktop charger designed to charge 1 – 4 AAA and AA rechargeable batteries, plus C or D cells and it can also charge one 9V block. The Photocam V is capable of charging a variety of batteries at the same time and features its own individual LED light which indicates its charge status. More
1x Ansmann PhotoCam V Charger Sorry, there are no more available.