Help

How can we help?
Dispatch & Delivery
Part Exchange and Used Items
Ordering
Aftersales
Contact our Customer services team
The Wex Promise
We want our customers to feel confident about every purchase they make with us. Whether it's a brand-new camera, or an item from our 'Pre-Loved' second-hand range.
We treat all our customers with the care and attention that is expected from the UK's biggest photo retailer.
We live by these promises.
Range
We sell over 20,000 items for the photo and video enthusiast. The majority are ready for same-day dispatch.
Wex offers the UK's widest range of equipment specifically for photographers.
Trust
We offer a '30-day Returns' policy on nearly every item*.
We even guarantee our 'Pre-Loved' second-hand goods with a 12-month warranty**. We want you to feel confident with your purchase.
Service
Wex has a reputation for unbeatable service. We treat everyone like our best customer; online, by phone or in person.
We pick, pack and ship every order with all possible care, and demand the highest standards of service from our delivery partners.
Value
Wex offers affordable, high-quality photo equipment, with no grey imports.
Wex offer many ways to get the right kit, including part-exchange, finance and second-hand. We add quality extras whenever we can.
Passion
Wex is a company of photographers. We believe photography is a life-enhancing activity.
We stay up-to-date on the very latest technology in photographic equipment and freely share our knowledge through workshops, seminars and opportunities to take great pictures.
*Our 30 day returns promise is subject to the goods being returned in 'as new' condition in the original packaging. We may make a deduction from a refund if the value of the item has diminished due to excessive handling or use.
We cannot accept returns of software, memory cards, DVDs, or pre-recorded videotapes that have been opened or used, in accordance with copyright protection laws. We also have to exclude items that are custom-made or special orders. This does not change your statutory rights.
**Our warranty on second-hand items applies to products sold in full working condition and not on items specifically described as being sold for "spares only". We will warn you that they are for 'spares only' in the description.
Wex Photo Video's Award Winning Service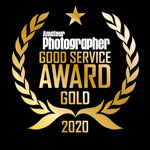 Good Service Award Gold Winner
Amateur Photographer Good Service Awards
February 2020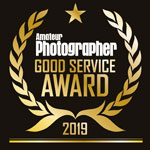 Good Service Award Gold Winner
What Digital Camera Good Service Awards
February 2019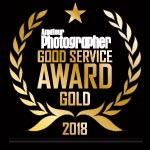 Good Service Award Gold Winner
What Digital Camera Good Service Awards
February 2018