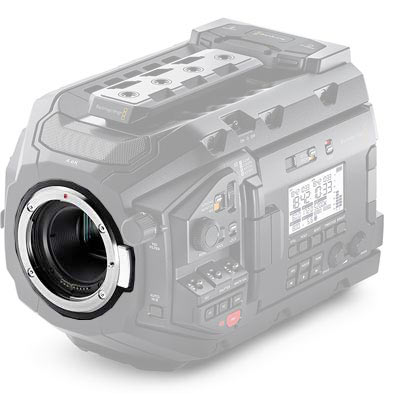 Blackmagic URSA Mini Pro EF Mount

Pre-Order

This product is currently out of stock because it has recently been announced by one of our suppliers. Completing an order for the product will place you on a waiting list, which is fulfilled on a first-come first-served basis. Whilst we will pre authorise your credit or debit card at the point of ordering, no payment will be taken for this item until we have contacted you to confirm that we are in a position to despatch the product.
The URSA Mini Pro EF Mount gives users the ability to select from a large selection of high-quality EF-mount photographic lenses from the likes of Zeiss, Canon, Sigma, and more, for use on their URSA Mini Pro camera. EF lenses, which are usually used on high-resolution DSLR cameras, feature precise optics that are able to handle the high resolution of the URSA Mini Pro's 4.6K sensor. More
1x Blackmagic URSA Mini Pro EF Mount Sorry, there are no more available.
Special Offer with this Product