We run through the vital accessories that will improve your smartphone photography
1. DxO ONE Digital Camera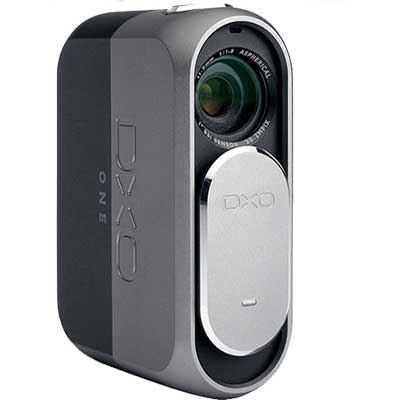 Want to transform your iPhone into a 20.2MP imaging machine? The DxO ONE digital camera clips right onto your phone, granting you a 32mm equivalent aspherical lens with an f/1.8 maximum aperture which allows you to get the most out of the 1-inch 20.2MP CMOS BSI sensor housed within. It's just as pocket-sized as your phone, meaning it's no less convenient to carry around, and comes with an 8GB micoSD card to handle the extra storage. It's the ultimate gift for the serious mobile photographer.
2. Flir ONE Thermal Imaging Camera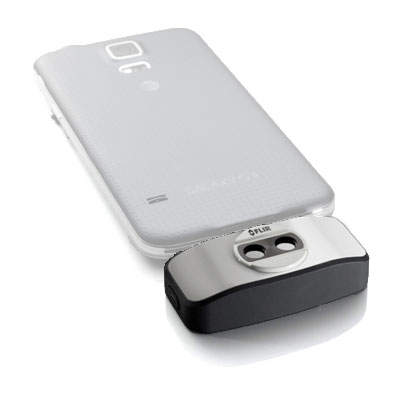 Push your phone beyond the limits of the naked eye with the Flir ONE thermal imaging camera for Android, allowing you to quite literally see in the dark, or through fog and smoke. It connects to the bottom of your phone via mini USB and displays a thermal image on your screen. Once you've connected the Flir ONE up you can easily capture thermal images and videos.
3. Insta360 Nano 360 Camera for iPhone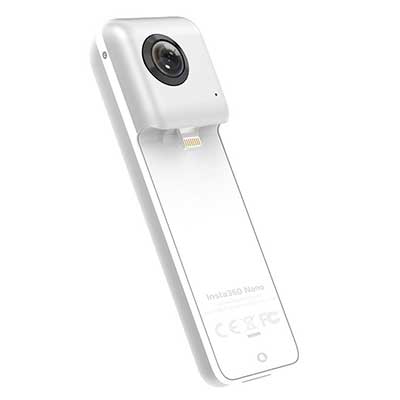 Create beautiful, dizzying 360 panoramas on your iPhone simply by connecting the Insta360. Communicating via the integrated Lightning connection, the Insta360 uses dual 210-degree fisheye lenses and dual 8MP CMOS sensors to record seamlessly stitched images or 3K (3040 x 1520) video at 30 fps.
4. Zeiss ExoLens Range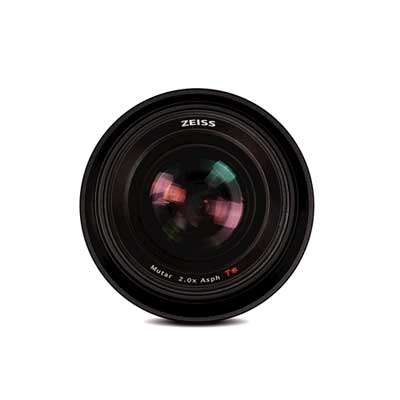 Bring premium Zeiss quality to your iPhone. The Zeiss ExoLebs telephoto produces a focal length equivalent to 56mm on the iPhone, allowing you to get closer than ever before to your subjects. All the hallmarks of Zeiss lenses – edge-to-edge sharpness and contrast – are present and correct, while Zeiss promises the lens is virtually distortion free. There's nothing like this precision-made lens in the mobile photography world, and if you're any kind of serious mobile snapper you will find it an invaluable addition to your on-the-go toolkit.
5. Olloclip iPhone Lenses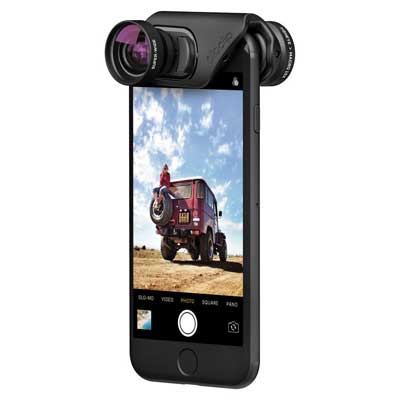 For a broad range of iPhone lenses to improve your iPhone photography, you can't ask for better than the Olloclip Core lens. A three-in-one interchangeable kit, the Core Lens includes a fisheye, a super-wide lens and a macro, all bundled together in a versatile system that can work with your screen protector or your other Olloclip Connect lenses. With the fisheye providing a near-180° spherical effect, the super-wide lens offering a sophisticated four-element design and the macro boosting magnification by 15x, you'll be spoiled by your creativity options.
6. Lensbaby Mobile Lenses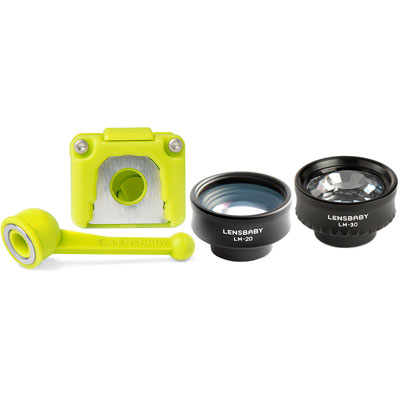 Bring the unique perspective of Lensbaby to your phone with the Creative Mobile Kit. This package includes the LM-20 Sweet Spot Lens, the LM-30 Reflective Circle Lens, a kickstand and an iPhone mount.
The LM-20 produces what you might think of as the classic Lensbaby 'look' – a sweet spot of sharp focus, surrounded by pronounced bokeh or blur. The LM-30 produces something more kaleidoscopic – a sharp and clear circular image, surrounded by repeated reflections. The custom mount makes them easy to slide over your phone camera and lock in place.
7. Joby GripTight Gorillapod XL Smartphone Stand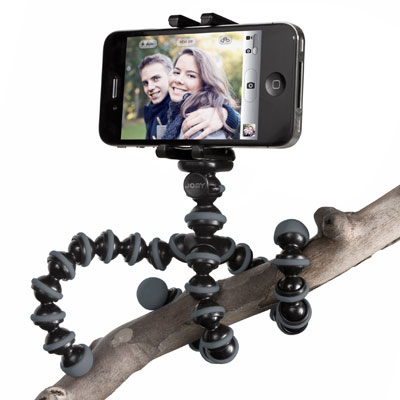 The classic flexible mount, the Joby Gorillapod has carved out a well-earned reputation as the support of choice for adventurous mobile photographers. Whatever phone you use, the univseral Joby mount will allow you to secure it to the Gorillapod, whose grippy, flexible legs allow it to attach to practically any surface or protrusion. Self-portraits, long exposures, unique perspectives – whatever creative plans you've got, the Gorillapod will be an invaluable companion.
8. Manfrotto PIXI Mini Tripod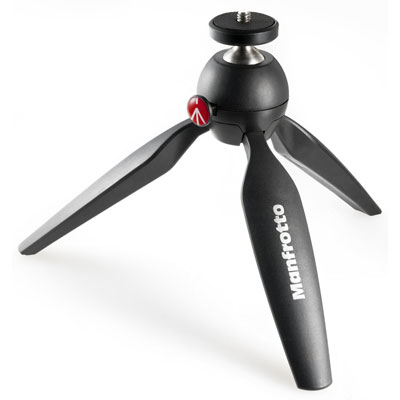 For a more compact but stable support, it's worth looking at the Manfrotto PIXI Mini Tripod. Closing down to just 18.5cm, the PIXI can be carried anywhere with you and is more than capable of supporting the weight of your phone to keep your shots stable and sharp, thanks to its solid construction and slip-free rubber feet. Requires an extra accessory for phone compatibility – a KLYP case or TwistGrip smartphone clamp (see below) will work.
9. Manfrotto TwistGrip Universal Smartphone Clamp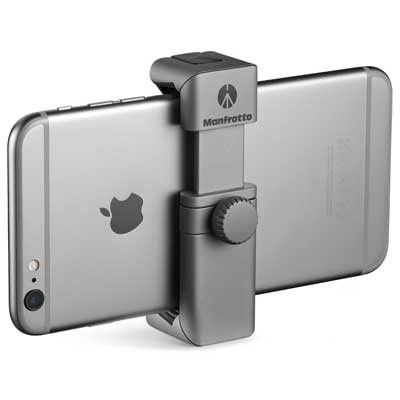 The TwistGrip is a secure smartphone clamp that can function as a secure base for any kind of mobile support system. Its ¼" thread connection means it has broad compatibility with a range of supports.
10. Rode VideoMic Me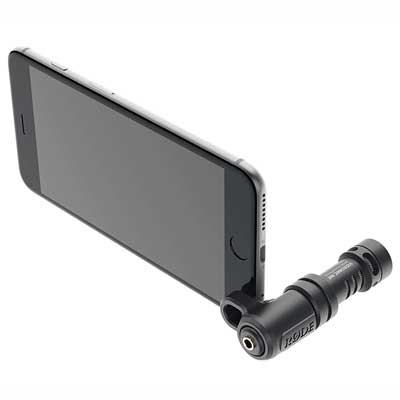 More and more videographers are realising the potential of the iPhone for making great-looking video with ease and convenience, however if you're going to try this you'll want to improve the audio. The Rode VideoMic Me is ideal for this – it's a compact, lightweight microphone that mounts easily to the iPhone and connects directly via the microphone/headphone socket. It also includes a deluxe furry windshield for reducing wind noise.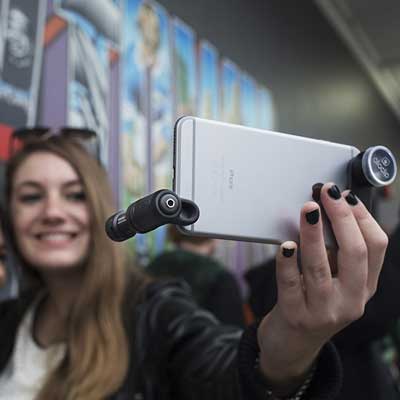 11. Pictar One iPhone Grips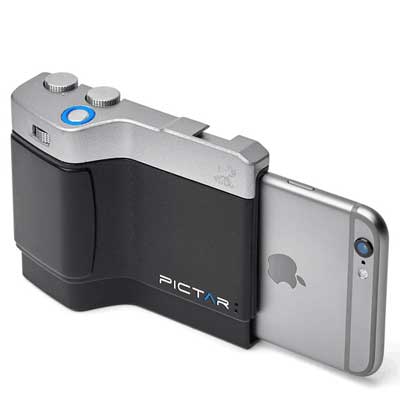 For those who like both the tactile controls of DSLR cameras and the portable, take-everywhere convenience of smartphones, the Pictar One offers an ideal marriage of the two. Clip the grip on an all at once you'll have an external shutter release, a zoom ring, an exposure compensation wheel, a customisable smart wheel, an ergonomic handgrip, a tripod mount and more – all you need to make your iPhoneography a more fun and tactile experience.
12. DJI Osmo Mobile Gimbal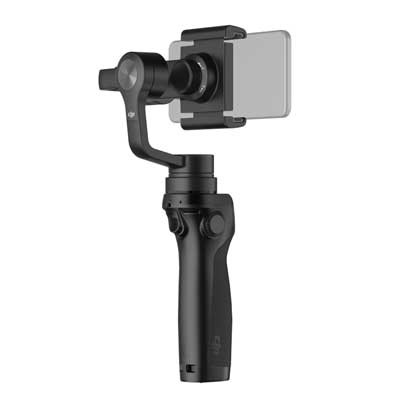 The DJI Osmo is a truly transformative gift for the mobile photographer and videographer. A handheld gimbal with sophisticated stabilising technology, the Osmo turns your phone into a powerful filmmaking and low-light shooting tool. Capture unique perspectives and exceptionally smooth footage with ease while being ably supported by DJI's GO app, which works in tandem with the Osmo to keep your smartphone facing the right direction even as you move. Shoot long exposures handheld or create panoramas automatically in-phone – the Osmo lets you unleash your creativity.
13. Canon SELPHY CP1200 Compact Photo Printer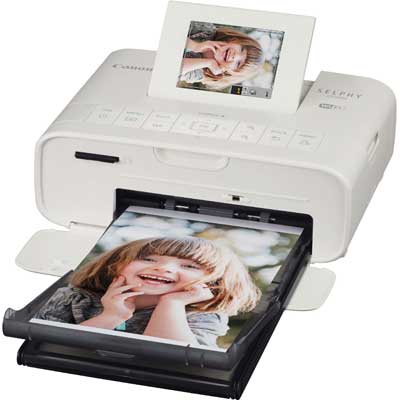 Get your photos out of the cloud and turn them into something physical with the canon SELPHY CP1200 Compact Photo Printer. A portable, connected printer that makes quick printing from your mobile an effortless process, the SELPHY CP 1200 will produce lab-quality prints in less than a
14. Manfrotto Lumimuse 8 LED Light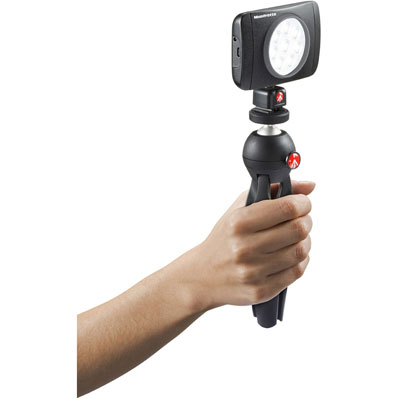 The Manfrotto Lumimuse 8 LED Light allows you to bring sophisticated, controlled light to your videos. Attaching easily to a support, the Lumimuse 8 LEDs can be precisely placed in order to get the lighting effect you want, while the LEDs offer superb colour accuracy.
15. Manfrotto Lykos LED Light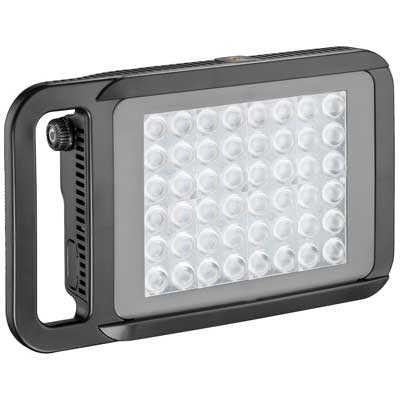 An alternative lighting solution, the Manfrotto Lykos LED Light allows you to add catchlights to the eyes of portrait subjects and offers up to 1600 lux of illumination at 1m. Eminently portable and Bluetooth ready, the Lykos LED is the perfect accessory for mobile portraiture.
Related articles