We pick out our favourite lenses for your Olympus camera – at great prices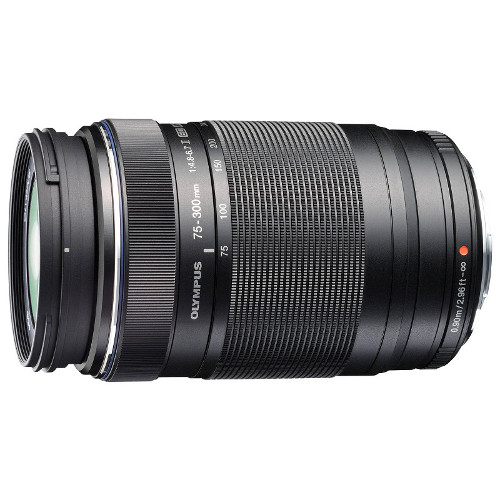 One of the fantastic advantages of using Olympus's mirrorless system is that you get access to the Micro Four Thirds lens system, which gives you a choice of dozens of incredible optics to buy for your camera.
Olympus, however, have not been content to rest upon these laurels, and are continuing to put out plenty of top-quality lenses for affordable prices. We've picked a few of our favourites for this article – fantastic Olympus lenses that you can get hold of without burning a hole in your wallet.
So, let's get started...
Here's a wonderful way to completely change your perspective. This extreme 9mm fisheye lens is not only available at a decidedly competitive price, it's also so compact and slim that you can take it wherever you go, weighing just 30g and measuring just 12.8mm in thickness. You'll be able to create attention-grabbing images with exaggerated perspectives, and also get close to your subjects thanks to the 0.2m minimum focusing distance. The lens also functions as a body cap, with a closing mechanism for when it's not in use. A worthy – and inexpensive – companion.
Olympus 9mm f8 Fisheye Body Cap Lens - Black
On a Micro Four Thirds sensor, this 45mm prime lens will provide an equivalent focal length of 90mm, making it an ideal choice for portraiture. It's sharp thanks to top-notch optical engineering, while it's f/1.8 maximum aperture allows for the creation of shallow depth of field and dramatic, distinctive bokeh. The autofocus is quick, smooth, accurate and silent, making the lens useful for video as well as stills, and the construction of the lens is all-metal and of the highest quality, matching the top-notch engineering that goes into Olympus's OM-D cameras. This exceptionally useful lens is a great addition to an Olympus-based kit bag.
Olympus M.Zuiko Digital 45mm f1.8 Digital Lens - Black
Another ultra-compact, ultra-sharp prime, this 25mm optic allows for the creation of vividly sharp areas of focus with stylishly defocused backgrounds thanks to its f.1,8 maximum aperture. The 25mm focal length converts to 50m in full-frame terms, making this lens a good choice for street, travel and general-purpose photography, while it also has the speedy and silent autofocus of other high-quality Olympus lenses, making it also useful for video work.
Olympus M.Zuiko Digital 25mm f1.8 Lens - Black
Not only does this lens qualify as a "true" macro lens, meaning it has a 1:1 image reproduction ratio, it also boasts a dust- and splash-proof design that makes it perfectly suited for outdoor work. Bring your macro ideas to vivid life with a close focusing distance of 0.19m and a sophisticated internal construction that produces pin-sharp images across the entire frame. A handy display also allows you to take stock of shooting distance and magnification factor, making it easier to fine-tune your results to just the way you want them.
Olympus M.Zuiko Digital ED 60mm f2.8 Macro Lens
This workhorse telephoto from Olympus offers an equivalent focal range of 150-600mm in full-frame terms, meaning it's fantastic for sports, action and wildlife photography, complementing the fast frame rates of many Olympus cameras. Focusing is driven via a screw drive mechanism that makes it extremely fast, and this results in a contrast autofocus system that can quickly and accurately lock onto even moving targets. The system s also pleasingly quiet, further expanding the lens's utility by making it a good option for video. This is the best way to significantly increase your versatility when shooting Olympus, and it comes at a really quite agreeable price.
Olympus M.Zuiko Digital ED 75-300mm f4.8-6.7 II Lens
This high-powered optic with a zoom range of more than 10x is especially optimised for movie shooting, with near-non-existent focusing noise. Thanks to its compact design, the lens measures just 83mm in length, meaning it complements the diminutive design of Olympus cameras despite its fairly hefty focal range. Its dustproof, splashproof and freezeproof, making it a solid bet for outdoor work, and its internal construction of 15 individual lens elements in 11 groups means the images it produces are sharp and vivid. Also on board is the ZERO (Zuiko Extra-low Reflection Optical) coating that reduces reflections and ensures optimal light transmission.
Olympus M.Zuiko Digital ED 14-150mm f4-5.6 II Lens
With an equivalent focal length of 24mm, this prime lens is a useful companion in a host of shooting situations, whether you're using Olympus OM-D or PEN cameras. With a Dual Super Aspherical lens element and the special ZERO coating, this lens keeps reflections and ghosting to an absolute minimum. As well as fast autofocus, the lens also employs a special "snapshot" mechanism that allows you to release the shutter without taking your eye off your subject, accomplished by pulling back the focusing ring. The lens also has distance and depth indicators, meaning there's no need to glance down at the screen. A terrific complement to any Olympus camera, especially for the price.
Olympus M.Zuiko Digital 12mm f2 Lens - Black
About the Author
Jon Stapley is a professional journalist with a wealth of experience on a number of photography titles including Amateur Photographer, Digital Camera World and What Digital Camera. See more of his writing on Jon's author page.
Related articles