Getting into drone photography? Transport your quadcopter safely with our picks for best drone bags
1. Lowepro DroneGuard CS 400 Case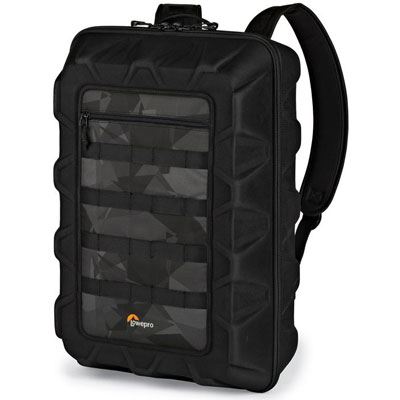 Designed by drone pilots and intended for users of the DJI Phantom series, 3DR Solo drones, and other quadcopters of a similar size, the CS 400 is constructed with a sturdy FormShell construction that doesn't add any extra weight to the bag. There's heaps of extra space on the inside for blades, props, action cameras and sundry accessories, while the DroneGuard system lets you customise this space to fit your specific setup. You can even remove the straps from the back of the bag if you need to, while the handle on the top lets you grab and go with ease.
2. Manfrotto D1 Drone Backpack
Forming part of the Aviator collection, Manfrotto's D1 Drone Backpack is the first in a new line of bags designed specifically to carry DJI's Phantom drones. Therefore in the D1 you'll find ample space to fit a Phantom drone with a remote control and accessories, as well as additional space to fit a camera and tripod. Manfrotto has also included space for a 17-inch laptop and tablet, allowing you to review, edit and share your creations on the move.
3. Lowepro DroneGuard BP 450 AW Backpack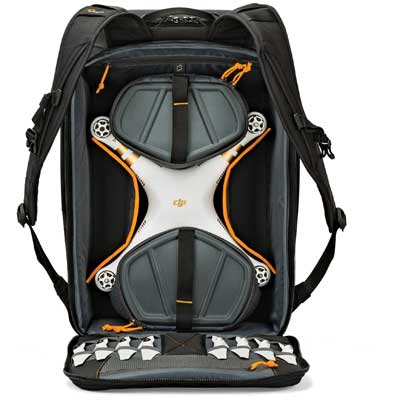 The best way to make sure your drone gear stays organised and protected, the Lowepro DroneGuard BP 450 AW Backpack is versatile enough to handle a DJI Phantom, a 3DR Solo or any other drone of similar size and dimensions. The formshell backpack is able to take a few knocks, protecting the gear within, while the interior also offers space for a 10-inch tablet, accessories, drone paraphernalia and other necessary items.
4. B and W Case 3000B DJI Mavic Drone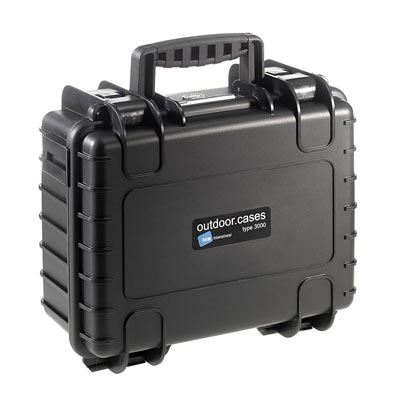 With a waterproof polypropylene construction and resistance to temperatures as low as -30°C, this robust carry case from B&W is perfect for DJI Mavic users looking for utmost protection. The custom foam insert also leaves plenty of space for accessories, while the rubberised handle makes carrying the case more comfortable. And, if you're after even greater protection, a couple of eyelets on the outside allow you to secure the bag's contents with a couple of padlocks.
5. DJI Phantom 4 Backpack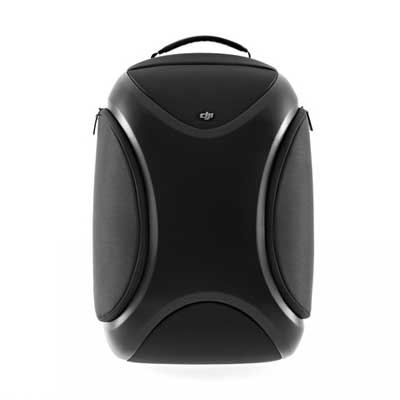 This smartly designed and weather-resistant bag not only provides a home for a DJI Phantom 4 model but also enough room for a 15in laptop, alongside the propellers, chargers, batteries and remote controller for the quadcopter. A combination of ABS and polycarbonate make for a tough exterior, while soft lining on the inside ensures that everything stays protected and scuff free.
Related articles