Fancy a bridge camera? We run through our favourite all-in-one models on the market right now in our bridge camera buying guide
1. Sony RX10 II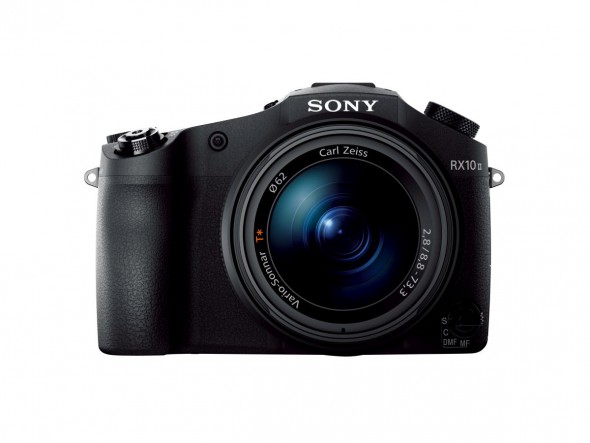 In our humble opinion, the Sony RX10 II is one of the most beautiful bridge cameras ever made. Its 24-200mm lens boasts a constant aperture of f/2.8 right through the zoom range, meaning you can get maximum light transmission and strong bokeh no matter what distance you're working at. It is just a superb optic, and an absolute joy to use.
The best part? It's backed up by some serious imaging power. The 20.2 MP 1-inch sensor housed beneath the bonnet of the RX10 II produces exquisite images, and Sony's 'stacked' design gives it a faster data readout over its predecessor.
Videographers are well catered-for too, with the RX10 II shooting 4K video and awesome 40x slow-motion. All in all, it's a tremendous package.
2. Panasonic Lumix FZ2000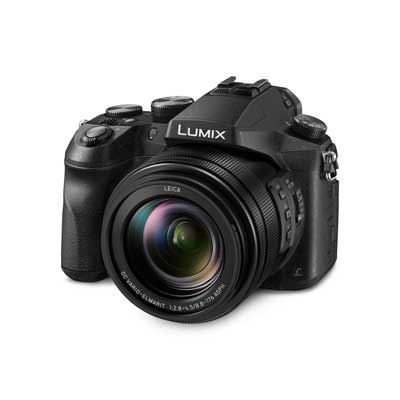 With its 1-inch sensor and broad zoom range, the original FZ1000 presented a more affordable alternative to Sony's Cyber-shot RX10 line – and with the FZ2000 the company has done it again. While the sensor from the original appears to be unchanged, Panasonic has furnished the model with a fresh 24-480mm (equivalent) f/2.8-4.5 optic and ramped up video recording with a huge range of pro-level features, including the option to record in both DCI 4K and UHD 4K flavours.
3. Canon PowerShot SX60 HS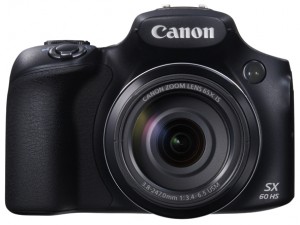 You can extend your zoom reach rather nicely with the Canon PowerShot SX60 HS, which offers a lovely focal range of 21-1365mm equivalent. The 16.1MP high-sensitivity CMOS sensor also means you'll get some top images out of it, and the Digic 6 Processor is a welcome addition to improve performance.
Elsewhere you've got 6.4fps continuous shooting, a 922k-dot electronic viewfinder, and a nice Zoom Framing Assist feature to help with that enormous focal range. It makes for a well-rounded imaging tool.
4. Panasonic Lumix FZ330
The flagship FZ2000 may be getting plenty of attention right now, but Panasonic is more than happy to cater for those after something similar with a slightly more restricted budget. Indeed, with 4K video recording, a free-angle touchscreen LCD, 5-axis Hybrid O.I.S+ and Light Speed AF with DFD technology, the FZ330's spec sheet reads like a greatest hits compilation of Panasonic's imaging achievements. Combined with a high-resolution viewfinder, a lens that stretches between 25-600mm in 35mm terms and a splash and dustproof body, it's hard to argue with the result – particularly for this kind of money.
5. Sony Cyber-shot RX10 III
Sony has made a habit of updating models while keeping them in the range to provide a range of options at a range of prices. With its RX10 III, it's taken the bones of the RX10 II as a starting point and boosted the lens to a longer 24-600mm (equivalent) f/2.4-4 option, while also reworking the grip to support this better and throwing in another ring around the lens to allow one each for focus, zoom and aperture.
Battery life has also improved among a few other things, and pretty much all the good bits from the RX10 II that made that model a smash – not least that excellent 4K video recording options – have been maintained.
6. Nikon P900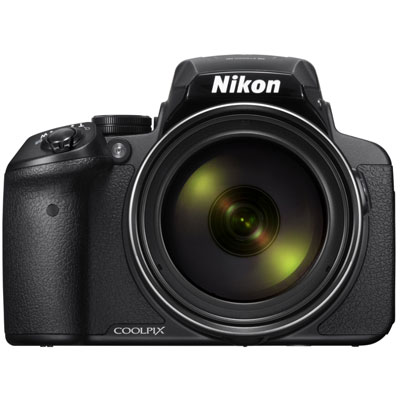 Following its release, the Nikon P900 quickly gained a reputation as "that camera with the ridiculous zoom." This is accurate. Its staggering 83x optic is class-leading, covering a focal range of 24-2000mm in 35mm equivalent terms. Nikon even included a digital zoom option, allowing users to effectively double the maximum focal length to 4000mm if so desired.
Nikon has included its Dual Detect Optical Vibration Reduction system in order to counteract blur effects that are common at the telephoto end of long zooms – the firm claims that this will allow photographers using the P900 to gain back five stops of shutter speed advantage.
Rapid AF, a 16MP 1/2.3-inch sensor and a fully articulating 3-inch rear screen round things out nicely. If you need a solid all-around imaging machine that also happens to let you see details on the surface of the moon, there's nothing better.
Related articles