We round up the best cameras for users on a budget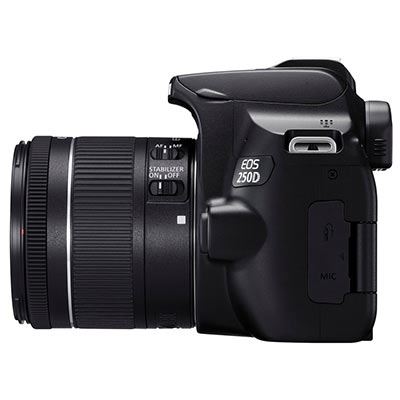 Photography has a reputation for being expensive, and it really isn't entirely justified, as proven by the best cheap cameras. While it's true that if you're so inclined you can drop thousands and thousands on your imaging equipment, the truth is that it's possible to get started in photography on a very small budget indeed.
The good news too is that manufacturers are continuing to make cameras available for knock-down prices, with new models continually coming out at competitive price points. Here we've put together a list of the best budget cameras released in 2019, from compacts to DSLRs. We've divided our guide up into sections, and you can click the headings below to jump straight to the section of your choice:
Best budget DSLRs – we pick our favourite DSLRs that can be picked up for a great price right now.
Best budget mirrorless cameras – mirrorless can be an expensive game, but there are loads of great cameras available for knock-down prices. We pick out some you may have missed.
Best budget bridge cameras – blending the convenience of a compact with the ergonomics of a DSLR and the reach of a superzoom; we pick our favourite cheap bridge cameras.
Best budget compact cameras – keep things slim, simple and affordable with our favourite inexpensive compact cameras.
Best budget waterproof cameras – whether for a holiday, watersports-shooting or general tomfoolery, cheap waterproof cameras are great fun.
So let's get started!
Which is the best budget DSLR camera?
1. Nikon D3500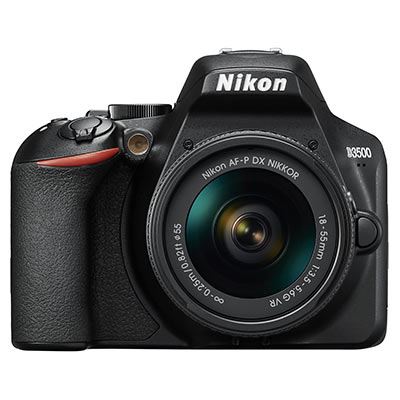 Why is this the best budget DSLR? Designed to introduce novice photographers to the wonders of DSLR shooting, the Nikon D3500 is an amazing bargain. For a fantastic price, you get a camera with a generously sized 24.2MP APS-C sensor, able to produce images of significantly greater quality than a smartphone.
It's equipped with useful Guide Modes to help new users get up to speed with how the camera works, and what's more, its lightweight body has some pretty impressive features. An 11-point autofocus system and 5fps burst shooting are both pretty impressive for a camera at this price point! Add excellent Full HD video into the mix, and here you have a comprehensive imaging packaging available for an absolutely fantastic price – and that's with an 18-55mm lens included!
2. Canon EOS 250D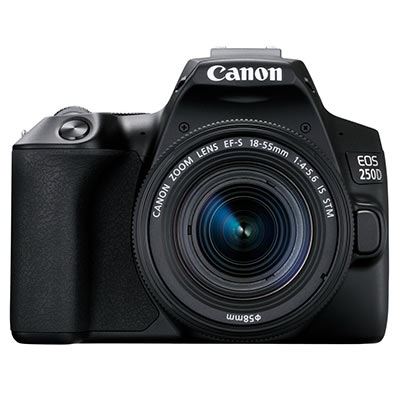 Why is this the best budget DSLR? A lightweight DSLR that gives the user access to the amazing range of EF-mount lenses, the EOS 250D offers a broad feature-set that provides real flexibility for photographers and videographers alike. Its 24.1-megapixel APS-C sensor is paired with a vari-angle screen and Dual Pixel CMOS autofocus, giving the camera a strong balance between power and useability. It shoots 4K video too, and composition is easy and enjoyable thanks to the optical viewfinder.
If you're new to DSLRs generally, the EOS 250D is a great starting point, with a guided user interface that gives you the lowdown on how to capture the images you want. It's fantastic for travel, lightweight and with a small form factor that makes it easy to throw into a small bag and take on your adventures. If you want to step up from smartphone photography and start pushing your images further, this is a fantastic place to start.
What is the best budget mirrorless camera?
3. Fujifilm X-T20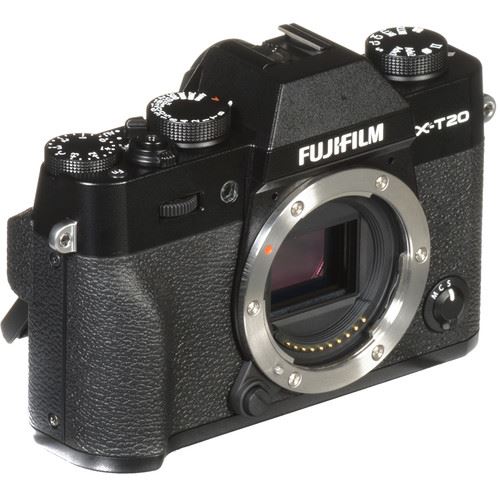 Why is this the best budget mirrorless camera? Part of the previous generation of Fujifilm X cameras, this is nevertheless a superb buy for any photographer who wants to sniff out a bargain. Lightweight and retro-styled, it's a pleasing camera to use thanks to its dial-led controls, and produces terrific images with its 24.3MP sensor.
There's even 4K video in a camera at this price, and having Fujifilm's awesome Film Simulation modes is a welcome touch, allowing you to experiment with giving your images a further touch of retro glam. Fujifilm is well regarded for how good the straight-out-of-camera JPEGs are from its sensors, so this is an especially good choice for anyone who doesn't fancy spending too much time editing an image in post-processing software.
4. Panasonic Lumix GX880
Why is this the best budget mirrorless camera? A camera and lens for the same price as the X-T20, this is an extremely difficult prospect to argue with when it comes to cheap mirrorless cameras! The Panasonic Lumix GX880 is a delightful little shooter, a diminutive model that can slip into a pocket, even with the 12-32mm lens attached, and be brought out at a moment's notice for fast, accurate, high-quality shooting.
Panasonic has also included the useful 4K Photo modes on this camera, allowing it to extract high-quality stills from 4K footage. This enables you to never miss the moment, though to be honest, with autofocus as snappy as 0.07sec in Face and Eye AF modes, you may not need it! Great for travel, street photography and everyday shooting, the GX880 is a perfect camera to never leave behind.
What is the best budget bridge camera?
5. Panasonic Lumix FZ330
Why is this the best budget bridge camera? Rugged and durably built, with a 24x optical zoom, the FZ330 is pretty much the poster child for a solid bridge camera. It's got a high-sensitivity 12.1MP sensor that really comes into its own in low light, and ensures crisp shots throughout the zoom range. The lens is a 25-600mm equivalent Leica-made optic, so you can be assured of its quality. The constant aperture of f/2.8 is also hugely impressive.
The ergonomics of the FZ330 make it really satisfying to handle and use. Plus, with features like 12fps burst shooting, you can be confident that it'll handle even challenging shooting situations with ease. High-resolution QFHD 4K video rounds out a hugely impressive package that's available for an excellent price.
6. Nikon Coolpix B600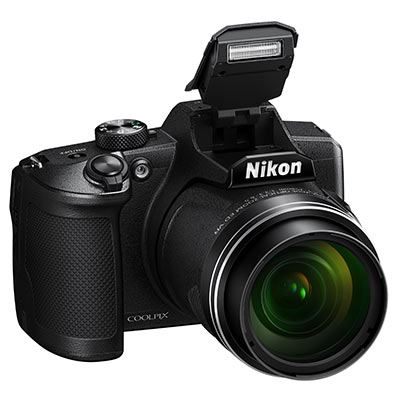 Why is this the best budget bridge camera? A super-zoom doesn't have to cost the earth. The Nikon Coolpix B600 is a compact camera equipped with a lens boasting a focal range of 24-1440mm, which can be extended to a whopping 2880mm with Dynamic Fine Zoom digital technology. It's an amazing all-rounder for travel, city exploration and more.
The B600 offers fast autofocus, allowing you lock onto your subjects quickly and efficiently, and it can also shoot Full HD movies – simply tap the dedicated movie button and you'll instantly switch to capturing high-quality 1080p video with stereo sound. There are also Creative Modes to help you capture dynamic images of different subjects, and even a dedicated Macro Mode for getting up close with tiny subjects. The power of a superzoom and the convenience of a compact camera – all at a great price, too.
What is the best budget compact camera?
7. Panasonic Lumix DMC-TZ95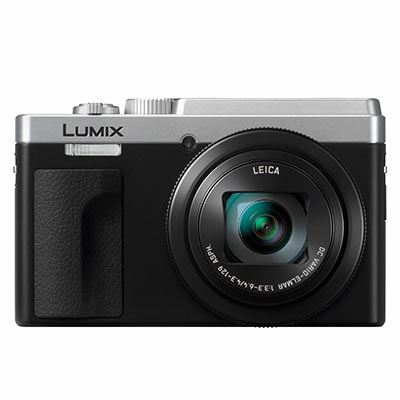 Why is this the best budget compact camera? Joining Panasonic's popular TZ line of travel-zoom compacts, the TZ95 is a sophisticated camera designed to capture all manner of subjects, whether up close or at a distance. It's got a 20.3MP sensor and a Leica 30x optical zoom lens (24-720mm f3.3-6.4), and Panasonic even managed to squeeze in 4K video-recording capabilities, with additional 4K Photo modes that allow the user to extract stills from 4K footage.
This is only the start of an impressive feature-set – there's also fast autofocus, 5fps burst shooting, a tiltable 3-inch touchscreen, Wi-Fi, Bluetooth, RAW shooting and a whole lot more. That, we think you'll agree, is pretty impressive for a camera of this price, and the TZ95 has the potential to become your new constant companion for travel-shooting.
8. Nikon Coolpix A1000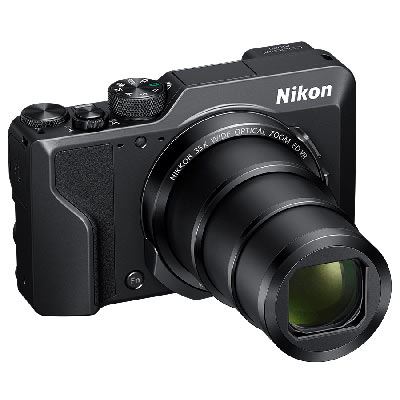 Why is this the best budget compact camera? Another stylish and powerful superzoom compact from Nikon, the A1000 sports a 35x optical zoom lens with a focal range of 24-840mm, and this once again can be digitally lengthened with Dynamic Fine Zoom, reaching a maximum of 1680mm. All this is paired with a seriously impressive feature-set that compliments the large lens nicely – there's 4K video, a large electronic viewfinder, a tilting 3-inch touchscreen, a 1cm close focusing distance, macro mode, SnapBridge support and more.
The camera has a nicely ergonomic design too, making it easy to hold and use even when the lens is at maximum extension. It has a Snap-back zoom which allows the user to quickly switch the zoom back to its widest setting, and side zoom control allows for smooth zooming while recording movies. Versatile and powerful, the A1000 is a winner in all categories, for a great price too.
What is the best budget waterproof camera?
9. Nikon Coolpix W150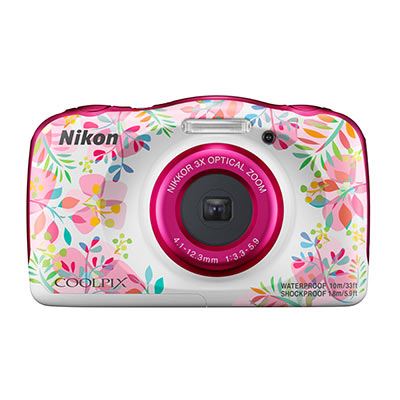 Why is this the best budget waterproof camera? The perfect adventure camera for family holidays, this sturdy compact is waterproof, shock-proof, freeze-proof and dust-proof, able to capture great-looking images everywhere from underwater to the top of a snow-covered hill. It has an underwater face-framing mode that allows it to automatically snap up to four images when it sees a face, ensuring you never miss a moment no matter how fleeting.
The images it produces are pristine and high-quality thanks to the 13.2MP CMOS sensor and the 3x optical zoom lens, and there's also 6x Dynamic Fine Zoom if you need to push your reach further digitally. It also captures Full HD video footage, and its large rear LCD screen is anti-reflective, meaning you can always get a good view of what you're shooting, even underwater. A camera that's safe and enjoyable for the whole family to use, this is an exceptional tool for your holiday images, able to handle any kind of situation you might end up throwing at it.
10. Ricoh WG-60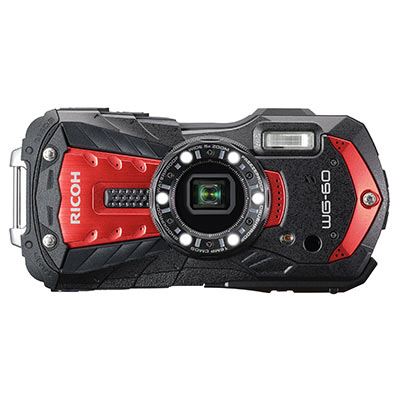 Why is this the best budget waterproof camera? You won't believe how much imaging tech you get for the money with this heavy-duty outdoor camera from Ricoh. Not only does it shoot 20MP images on its CMOS sensor, it can also capture 4K video, covering a broad range of perspectives with its 28-140mm equivalent optical zoom lens. Thanks to the minimum focusing distance of just 1cm, you can get extremely close to your subjects, and even illuminate them yourself with the built-in ring light that surrounds the lens.
Waterproof down to 20m, shockproof against drops of up to 2.1m and cold-resistant down to -10°C, the Ricoh WG-6 is a true outdoor camera. Use its creative scene modes to capture unforgettable images, log your position with the GPS module, and view your compositions on the 3-inch LCD monitor – it really does it all.
About the Author
Jon Stapley is a professional journalist with a wealth of experience in a number of photography titles including Amateur Photographer, Digital Camera World and What Digital Camera. See more of his writing on Jon's author page.
Related articles