What are the best lenses and accessories for wide-angle photography? Giles Babbidge offers his recommendations
For anyone putting together a camera kit setup, lens selection is always going to be a priority. The specifics of your choices, of course, will be dictated by the sort of pictures you intend to take - but most people aim to cover a range of focal lengths from wide-angle all the way up to telephoto.
In this guide, we're going to run through some of the options available to anyone considering the wider end of the spectrum.
Fixed-length (prime) lenses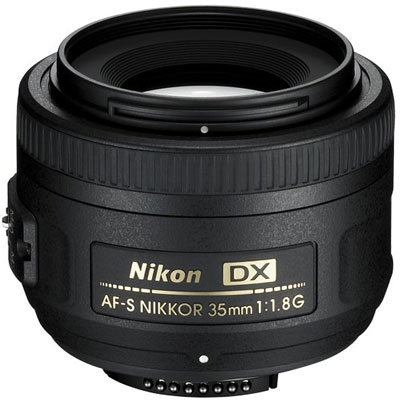 Nikon 35mm f1.8 G AF-S DX
When talking about lenses, I often remind people to use "nature's zoom" – i.e. their feet – in order to change perspective for creative pictures. Want a wider shot? Take a few steps backwards!
This approach is a given when using prime lenses– without a zoom, it falls to the photographer to move around in order to get the best angle of view.
Prime lenses of all focal lengths have many advantages, not least their compact size and reduced weight when compared to zooms. This makes them ideal for anyone who wants to travel with the minimum of bulky kit, for example when heading outdoors or going on holiday.
Prices vary depending on a range of factors, but expect to pay more for fast lenses offering a maximum aperture of around f/1.8. If the expense a deal-breaker for you, it is worth looking at the slower alternatives (i.e. those with a narrower maximum aperture) as well as third-party models, all of which tend to come with a lower price tag.
Wide-angle zooms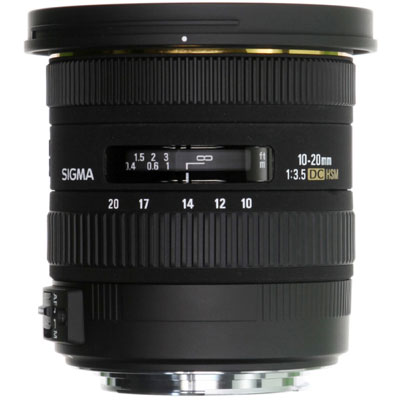 Sigma 10-20mm F3.5 EX DC HSM
For a little more flexibility, you might like to consider a wide-angle zoom, which will allow you to adjust framing from one position whist still retaining a broad angle of view. While these lenses tend to be larger and heavier than their prime counterparts, they aren't prohibitively so.
As with all lenses that operate at the wide end of the focal length range, you do need to be aware of distortion, especially when photographing people. For example, when framing group shots, you'll see how people can appear to be bending out towards the edges of the frame – clearly not a good look.
With that said, going in close to an individual with a wide-angle can be very effective for drawing the viewer into the scene – just do it with a little sensitivity!
Super-wide-angle and fisheye lenses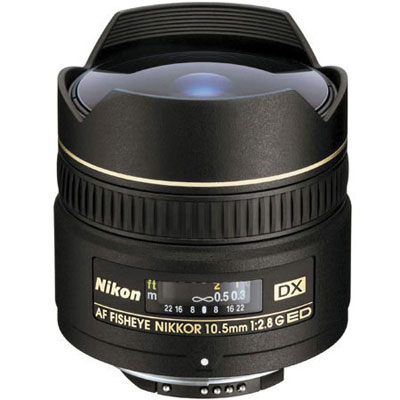 Nikon 10.5mm f2.8 G IF-ED AF DX
When we get into the realms of extreme wide-angle, we're talking about more specialist applications. As a consequence, these lenses come with a hefty price tag and should be used thoughtfully and with care.
The front elements are nearly always very exposed, and the fact that it isn't possible to attach a protective filter to the front makes them especially vulnerable.
Wide-angle adapters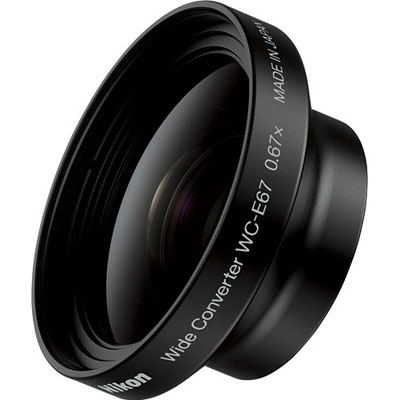 Nikon WC-67 Converter
For compact camera users, wide-angle adapters are available. Some adapters attach to the front of the camera to physically convert the angle of view, whilst others work as go-between attachments, onto which you then put wide-angle lenses.
The benefit of these is clearly that they offer a more cost-effective solution than buying a new camera with desirable lens attached. However, you should be aware that image quality can suffer (such as visible vignetting, distortion and even chromatic aberration).
A word about filters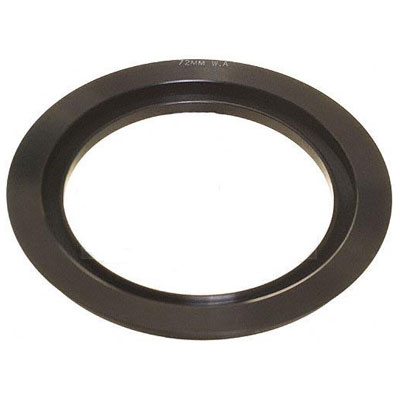 Lee Wide Angle Adaptor Ring 72mm
With the exception of the most extreme models, wide-angle lenses can nearly always take a filter. As well as offering protection for the front element, filters allow you to push the boundaries of creativity. For example, a wide shot showing a colourful subject against a rich, blue sky on a sunny day can be enhanced dramatically when a polarising filter is added.
Square, slot-in filters offer added versatility, as you simply match a wide angle adapter ring to the filter thread of the lens in use and clip on your filter holder. It's worth noting that these do a better job of removing the vignetting which can sometimes appear when standard rings are used on wide-angle lenses.
About the Author
Giles Babbidge is a commercial and editorial photographer based in Hampshire. He travels all around the UK and works with a wide range of clients – you can find out more about his day-to-day activities over at his website.
Related articles