Need a background for your studio shoots? Here's what to think about before you buy
If you're photographing in a studio, the chances are you won't always want to use a plain white background. You may instead prefer another neutral colour or something more vibrant, or even a pattern of some kind. Whatever your preference, there's a good chance you'll be able to find a suitable background.
What to expect
Photographic backgrounds usually come as a roll of paper that can be extended to suit your subject. This allows you to create one seamless backdrop for both the floor and wall. They're usually used for portraiture and group shots, although they can also be used for still-life and macro work and across many further genres.
They're typically available in widths from 1.35m to 5.35m and vary in length from 11m to 50m, and they attach to a support of some kind that is available separately (below).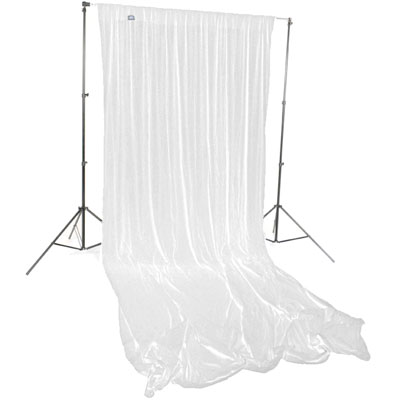 Before you buy, you may want to measure the space in which your background will be used to get an idea of what length is most appropriate. You may find buying a longer or wider roll to be better value for money, if you're likely to use it with some frequency.
Using them couldn't be easier. You simply mount them on the support and pull down as much as you need, discarding the end as it gets soiled through use. If using a background for portrait shoots, you can minimise the wear and tear to your backgrounds by asking models to take their shoes off.
Material
Although affordability and low reflectivity makes paper an obvious choice for these, it's also possible to buy hard-wearing vinyl backgrounds instead. These typically cost more than paper types but they have the advantage of being cleanable.
Material backgrounds, which provide a different texture and come in a range of colours and patterns, are also available. These can add 
a different dimension to the final image depending on the main subject.
They come in two options. The first kind can be used in conjunction with stands, much like paper backgrounds. Alternatively, they may be designed like larger reflectors, with a rim around their side and the option of folding them for portability.
You can also find reversible versions of these, with, for example, white on one side and black on the other, or two colours. These are ideal if you're on a budget and you want to experiment with two different looks.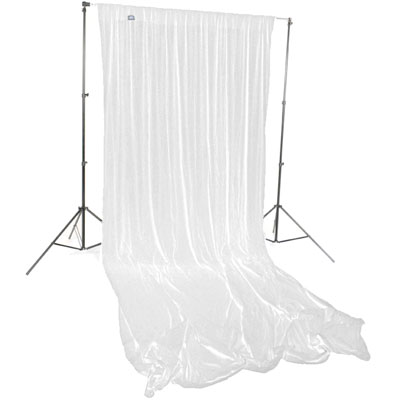 An alternative to the above is the Lastolite HiLite background (below). Available in a range of sizes, this appears as a large, white softbox, and can be illuminated from the inside (and so used as a softbox too).
This 
is a more portable solution to stand-mountable backgrounds and has the benefit of being freestanding. This can also be used in conjunction with a range of further backgrounds or other HiLites if required.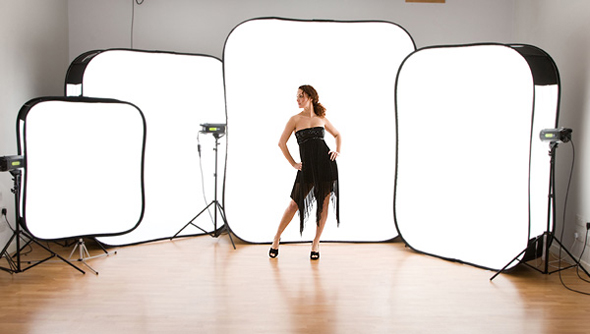 Backgrounds for video
If you shoot video, you may require
 a green or blue chroma key background instead. These can be substituted for something else in post-production.
These are available from various manufacturers in a range of sizes and finishes. They range from simple paper options that mount in the same way another backgrounds on a support to more flexible curtain options and even reflector-like panels (below).
You can also get these to work with the Lastolite HiLite products, should you already own one.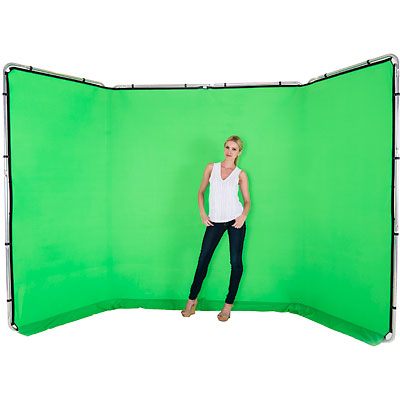 Product photography
One common reason you may need a clean background is for product photography. Although
 you can use a studio setup with one of the above backgrounds, this is perhaps only ideal for larger products.
For other products, a light tent is often preferred. These have translucent sides that diffuse light from outside 
for a more flattering result, and can be used with different panels on the inside for situations where a non-white background is desired.
They also have the advantage of being collapsible, which allows them to be stored and transported with ease, and their small footprint means they can be used in tight spaces.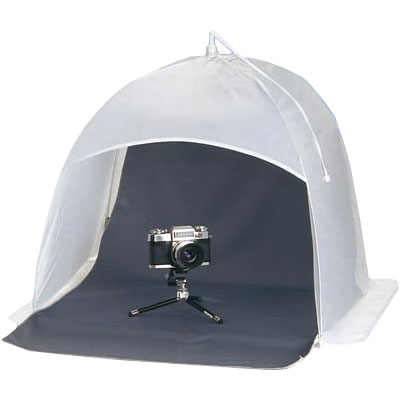 As an alternative, a light table (below) with a surface that runs continuously to the background can provide more flexibility with
 external lighting, as this can be lit from
 behind and underneath. These are also ideal for any kind of macro photography where you know you'll need a clean background.
Light tables are typically more expensive than tents but they have the advantage of being adjustable in height, which is useful if you're using them in conjunction with window light or other lighting sources that cannot easily be moved.
Related articles