Find the perfect DSLR camera for you as we pick our favourite models, from the affordable beginners' cameras to premium powerhouses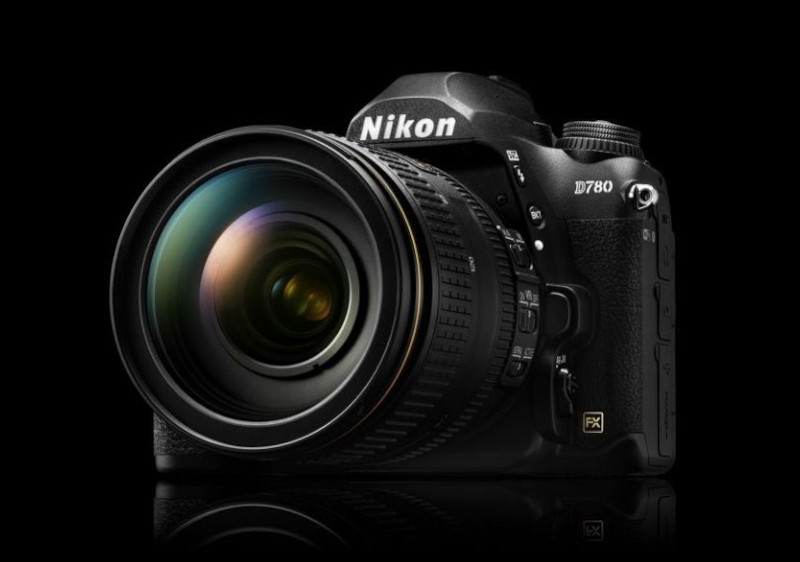 The Nikon D780, one of the best DSLRs ever made. Image: Nikon
The best DSLR cameras are classics for a reason. Like classic cars, these machines are built to just run and run. A good DSLR can be a photographic companion for life, and while mirrorless may be stealing the headlines, many of the newest DSLRs are being built with mirrorless tech inside. There's no doubt about it – the best DSLRs are still some of the best cameras you can buy.
What makes a DSLR? Well, the acronym stands for "Digital Single-Lens Reflex". These cameras are built on the same basic design as the film SLRs of old – they have a mirror system incorporated that allows them to field an optical viewfinder. They also tend to be built tough, with professional models having tank-like bodies that can stand up to some serious punishment.
The question is, therefore, which is the best DSLR camera to buy? We've put together this guide to help you answer that question, with our picks of the finest DSLR cameras available right now.
What is the best DSLR camera brand?
This is a very common question from new photographers, but in truth there's no right answer here! The main brands of DSLR are Canon, Nikon and Pentax, and all offer a range of fantastic cameras at all different price points. From entry-level to professional, you're well catered for here if you're shopping for DSLRs. Canon and Nikon certainly have larger ranges, but don't count out Pentax – their DSLRs are fearsomely weatherproof, and tend to be available for a fantastic price.
When picking the best DSLR for you, it's more important to assess what type of user you are, and what you're going to use the camera for. To make this process easier, we've divided our guide up into different categories, with examples throughout from all the major brands currently making DSLRs. Read below for a quick summary, or click the titles to jump straight to the section of your choice:
The best DSLRs for beginners – these are cameras that make it easy to learn the basics, while also providing room to learn and grow. If you're making a jump from shooting on a smartphone, or are buying for someone who is a complete novice at taking pictures, this is where you should look.
The best budget DSLR cameras – if you're looking to save a bundle, head here. These are the DSLRs we reckon give you the best bang for your buck right now.
The best DSLRs for photography – what do enthusiast photographers need in a DSLR? We've run through the various criteria and come up with our picks for the best overall DSLRs for photographers right now.
The best DSLRs for video – ever since the mid 2000s, DSLRs have been a hugely popular tool for small and low-budget videographers, and even sometimes for large-scale productions. Here we pick the best DSLRs for shooting video right now.
And now with all that said, the only thing left to do is start counting off the cameras!
What is the best DSLR for beginners?
1. Nikon D3500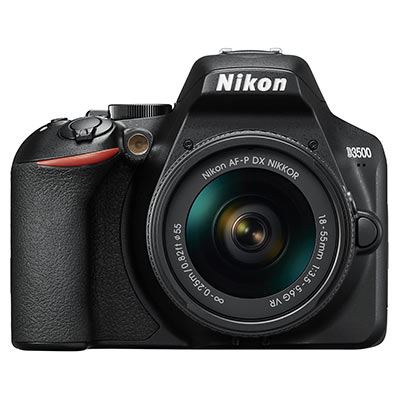 What is it? The latest and greatest of Nikon's beginner-oriented D3XXX line. Blends amazing imaging potential with a lightweight body and easy-to-use controls.
Why is it the best DSLR for beginners? Nikon has been making great beginner cameras for a long time now, but really knocked it out of the park with the D3500. This lightweight DSLR produces excellent images thanks to its 24.2MP DX-format sensor, but is also equipped with loads of useful Auto and Guide modes to help novice users get to grips with all the different settings and controls on the camera.
With 5fps burst shooting the D3500 can keep up with fast action, and its maximum ISO setting of 25,600 also means it does well in low light. It records Full HD movies that look fantastic, and has an impressive battery life of about 1500 shots per charge, making it more than equipped for a good day's shooting.
2. Canon EOS 250D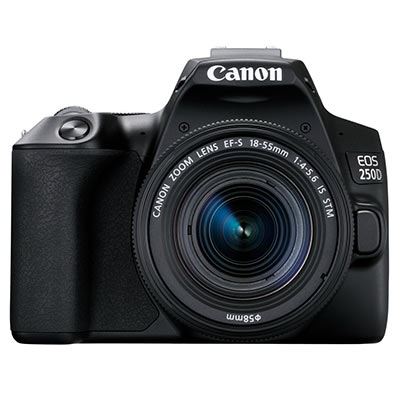 What is it? One of Canon's finest entry-level DSLRs, giving beginners an affordable option with plenty of extra features that provide room to grow.
Why is it the best DSLR for beginners? The Canon EOS 250D offers quite a similar feature-set to the Nikon D3500 in terms of imaging potential – it's also got a 24MP APS-C sensor. However, there are a few difference it's worth being aware of, principal among which is the fact that the EOS 250D can shoot 4K video. If you, or the lucky recipient of a gift from you are looking for an entry-level camera and want to shoot a mix of stills and video – this is the buy.
Also on board is Canon's famous Dual Pixel CMOS autofocus system, which helps track difficult fast-moving targets for sharp shots. When you also consider the fact that the EOS 250D has a vari-angle touchscreen, you start to realise that it's an incredibly capable camera for its price point.
Which is the best budget DSLR camera?
3. Nikon D5600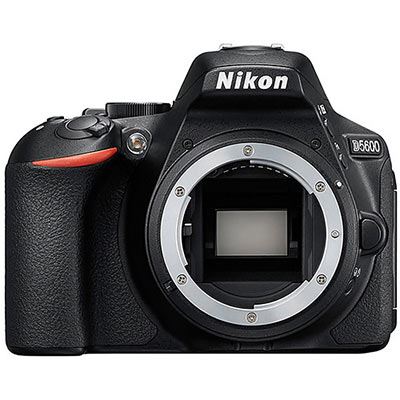 What is it? A mid-range DSLR that's available at a fantastic price.
Why is it the best budget DSLR? Providing a superb balance between functionality and price, the Nikon D5600 is made for hobbyists looking to take a step up from entry-level. With a 24MP DX-format sensor, it produces fantastic images, and it can burst-shoot at up to 5fps. The autofocus system is a 39-point version thatr's fast and accurate, and the ISO range of 100-25,600 makes it easier to shoot in low light (there's also an expanded ISO sensitivity of 6400 in ight Landscape mode).
Designed to be a great all-rounder, the Nikon D5600 is a terrific choice for anyone who wants a hardy DSLR that'll do everything without breaking the bank.
4. Pentax K-70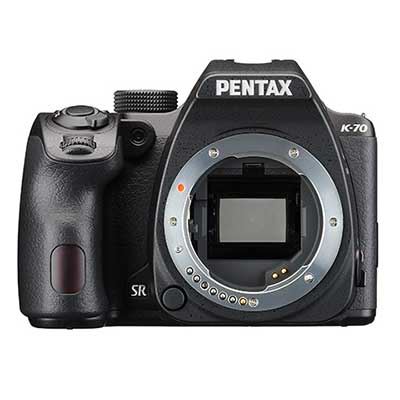 What is it? A hardy, well-equipped camera that provides excellent image quality for outdoor photographers – at a great price.
Why is it the best budget DSLR camera? Pentax makes great DSLRs available for fantastic prices. Any photographer on a budget should be looking at the Pentax roster to see if they can spot a bargain that would suit them perfectly – case in point, the K-70. Its tough, weather-sealed body uses a pair of e-dials for an improved control experience. There are also extensive customisation options, including assignable Fx buttons, to allow each user to get the camera working exactly how they want it to.
The images the K-70 produces are punchy and accurate, thanks in no small part to its sophisticated 77-segment multi-pattern metering system. This sophisticated system ensures exposures are correct every time. Also, if you're hankering to shoot super-long exposures, the Timer Exposure Mode allows you to extend the time the shutter is open to as long as 20 minutes. All this makes the K-70 an ideal camera for any landscape shooter looking for a camera to take on their adventures.
5. Canon EOS 2000D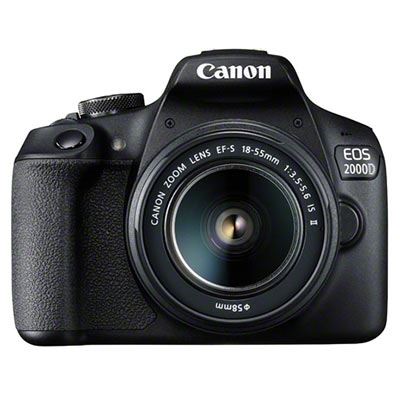 What is it? One of the most affordable DSLRs around currently, a stripped-back model that comprehensively covers the basics.
Why is it the best budget DSLR camera? Given its status as Canon's least expensive DSLR, you might expect the EOS 2000D to be somewhat bereft of features. Not so! This is a well-equipped camera that provides enough of a jump in quality from a smartphone to be worth the investment. As well as access to the impressive stable of EF lenses, you also get a 24MP APS-C sensor that'll capture images far more detailed than any phone.
Creative Auto mode, Creative Filters and Scene Intelligent Auto modes help users make the most of the EOS 2000D's capabilities without getting bogged down in settings. There's also Full HD video, which comes equipped with Video Snapshot mode to make easy, shareable highlights from your day. It's easy to use the Canon Camera Connect app for Android and iOS to send images straight to your phone or other smart device, and have your creations ready to share instantly.
Which DSLR camera is best for photography?
6. Nikon D850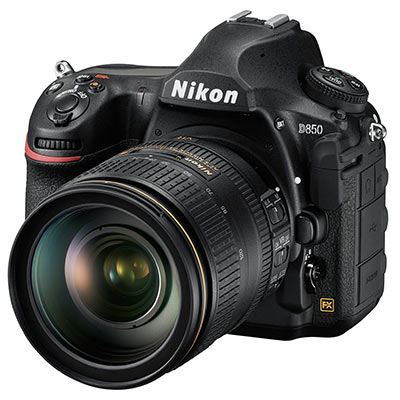 What is it? One of the best-loved workhorse cameras around, rated by enthusiasts and professionals alike.
Why is it the best DSLR camera for photography? The Nikon D850 is a powerhouse! With its back-illuminated 45.7MP full-frame sensor and extended battery life, it'll shoot brilliant images and keep on shooting them. The rugged body means it'll go anywhere you need it to go, and the 153-point focusing system will keep up with any subject. It can even produce its brilliant 45MP images at up to 5fps.
The Nikon D850 also shoots 4K UHD 30p video using the full width of its sensor, so hybrid content creators are well catered for. It's possible to capture stunning 4K time-lapses in camera, or even amazing high-res 8K time-lapse sequences. The D850 is simply a camera that does everything, and one of the best DSLRs ever made.
7. Canon EOS 6D Mark II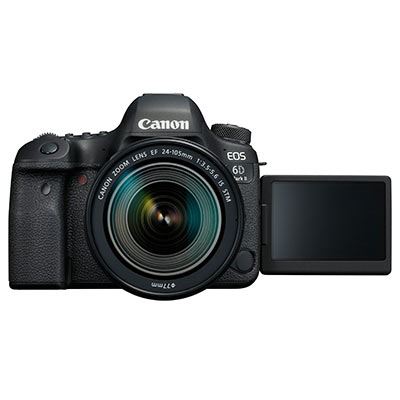 What is it? One of the finest full-frame DSLRs ever made, still readily available for a great price.
Why is it the best DSLR camera for photography? It's one of the most affordable routes into full-frame. If you want to take full advantage of Canon's enormous catalogue of EF lenses, this is one of the best places to start – the EOS 6D Mark II. With 26.2MP of resolution across its full-frame sensor, the 6D Mark II also benefits from a sophisticated autofocus system with 45 cross-type points, and continuous shooting of 6.5fps.
With a vari-angle touchscreen, the 6D Mark II enables shooting from all sorts of unusual and creative angles. Its Bluetooth and Wi-Fi connections also mean it's possible to control the camera with your smart device from range, further expanding the user's shooting options.
Which DSLR is best for video?
8. Canon EOS 5D Mark IV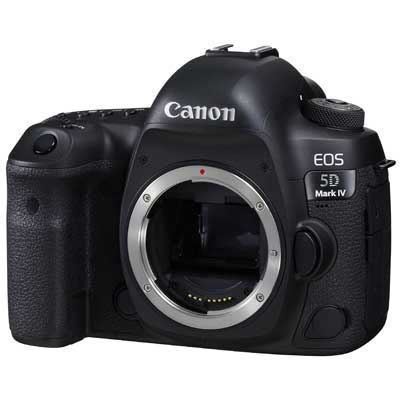 What is it? The fourth camera in the series that kickstarted the DSLR video revolution.
Why is it the best DSLR camera for video? Bringing pristine 4K 30p video to the party, the EOS 5D Mark IV is one of the finest video DSLRs around right now. Producing a gorgeous image with its full-frame sensor, the 5D Mark IV delivers consistently accurate exposures thanks to its 150,000-pixel metering sensor. The maximum native ISO sensitivity of the sensor is 32,000, making it highly capable in low light as well as bright or natural light.
The cinematic 4K video is supported by Dual Pixel CMOS autofocus, ensuring you always have a lock on your target. It's also possible to shoot Full HD video on the EOS 5D Mark IV at up to 120fps, allowing you to create super-slow-motion video. The body is fully weather-sealed as well, making the camera a great choice for on-location video work.
9. Nikon D780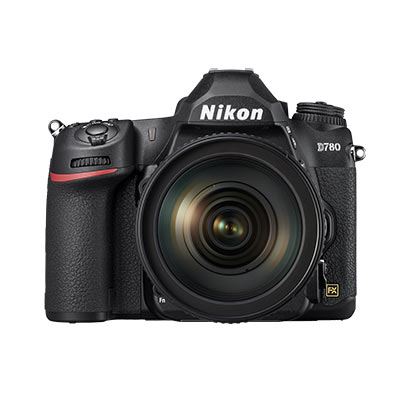 What is it? Nikon's exemplary hybrid DSLR, taking its cues from the latest mirrorless cameras.
Why is it the best DSLR camera for video? As more and more content creators are dipping their toes into stills and video these days, cameras need to keep up. The Nikon D780 is a fantastic example of how the humble DSLR can be retooled to do just that – as well as producing sublime stills, it shoots 4K UHD footage at up to 30p with zero crop factor. In Live View, using the LCD screen, the D780 really comes into its own, with a 273-point Hybrid-AF system that is simply class-leading.
With dual SD card slots, a water-resistant body and an ISO range expandable to 204,800, the Nikon D780 is without a doubt a sublime professional tool and one of the best DSLRs you can buy right now. Brilliant for video and superb for stills, this is a camera that will suit any serious user.
About the Author
Jon Stapley is a professional journalist with a wealth of experience in a number of photography titles including Amateur Photographer, Digital Camera World and What Digital Camera. See more of his writing on Jon's author page.
Related articles