What were the best cameras released last year? We pick our favourites from an amazing slate of models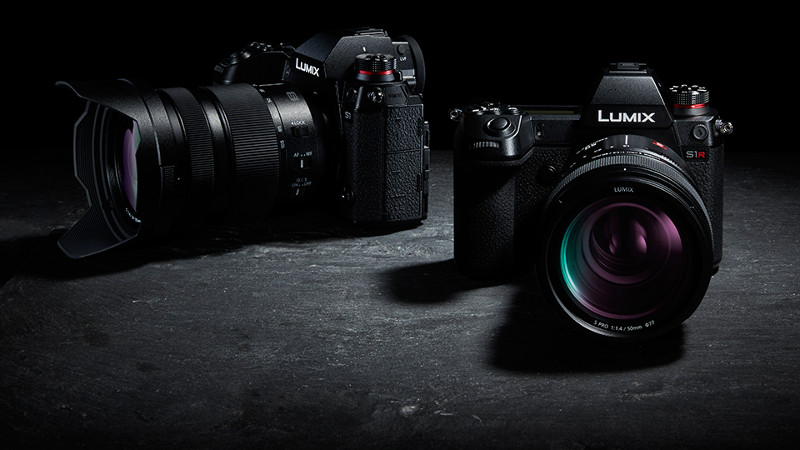 We admit it – we're spoilt for choice when it comes to cameras. Major manufacturers have never been more innovative and prolific, and the result is that new cameras to suit every stripe of photographer, videographer and hybrid content creator are coming out all of the time. It's honestly hard to keep up with all the amazing models we're seeing, and never was that more true than in 2019.
Want to see even more cameras? We've also picked the best cameras of 2020 and the best cameras of 2018.

That's why we're here to help. Here is our list of the best cameras to have come out in 2019. Compacts, DSLRs, mirrorless marvels – it's all here! So let's waste no more time and dive right in to see, in no particular order, the best digital cameras of last year.

This is one of our absolute favourites. Fujifilm has a great habit of releasing slimmed-down versions of its flagship cameras at more affordable prices. However, the X-T30, little cousin to the X-T3 from 2018, is so packed with tech and features that it hardly feels slimmed down at all!

It still finds room for a 26.1MP X-Trans CMOS 4 sensor with an ISO range of 160-12,800, expandable to 51,200, meaning it produces fabulously detailed and colour-rich images even in low light. It can focus even in conditions as dim as -3EV, and its autofocus tracking benefits from the latest refinements to actually be better than the X-T3's! Though its video spec doesn't match its big brother's, it can still more than respectably record DCI 4K (4096x2160) at 30fps as an 8-bit 4:2:0 MP4, and it does all this in a body that weighs just 383g. An amazing travel camera and a capable mirrorless shooter that does it all. We absolutely love the X-T30.
Finance available
Fujifilm X-T30 Digital Camera Body
Read more about the Fujifilm X-T30...
The companion piece to the EOS R, this smaller and lighter mirrorless camera is the ideal stepping stone into the new RF system. It still features Dual Pixel CMOS AF, a maximum ISO of 40,000, and 14-bit RAW photo capture, while its full-frame sensor provides 26.2-million pixels to play with, allowing you to capture wonderfull detailed images full of vivid colour and clarity. This is a little lower than the EOS R's 30-million, but let's face it, it's still a lot.
A few other differences are worth mentioning. The EOS RP burst shoots at a maximum of 5fps, or 4fps with autofocus, and its 0.39-inch viewfinder and 3-inch LCD are both smaller than the models found on its bigger brother.
The RP has its advantages though, not least of which is its cheaper asking price. It's smaller and lighter than the EOS R, weighing just 485g, and this makes it a great choice for travelling photographers who want to capture incredible images without taking up too much bag space.
Finance available
£80 cashback
Canon EOS RP Body with EF Adapter
Read more about the Canon EOS RP here...
A mid-range mirrorless for a broad spectrum of users, the Panasonic Lumix G90 borrows liberally from success stories like the Lumix GH5 and Lumix G9, and is all the better for it. If you're looking for a camera that'll solidly cover you for stills and video at an attractive price, this is a great shout.

With a 20.3MP MOS sensor with no low-pass filter and an ISO range of 200-25,600 (extendable down to 100, it's fully equipped for imaging in all sorts of conditions, and like all contemporary Lumix models, it shoots 4K video. Happily, it doesn't impose any time limit on how long it'll shoot 4K for, and it even finds room to offer V-LogL 4:2:0 8-bit footage, a feature inherited from the GH5.

An impressive balance of speed and versatility, the Lumix G90 is a mid-range mirrorless that sets itself sensible goals and hits them perfectly. Nicely done!
Free Bundle Worth £273
Panasonic Lumix DC-G90 Camera Body
Read more about the Panasonic Lumix G90...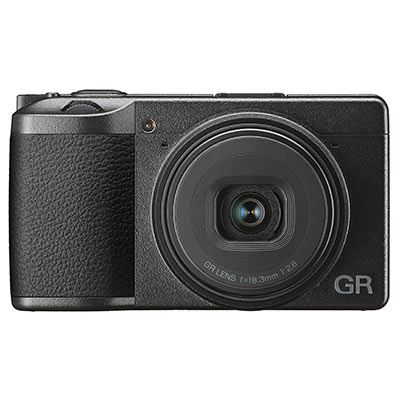 It took a while, but was worth the wait. The Ricoh GR III is a small but powerful compact, successor to the popular GR II, sporting a 24.2MP APS-C-sized CMOS sensor and capable of outputting 14-bit RAW files thanks to its GR ENGINE 6 image processor. Thanks to this extensive processing power makes it an absolute beast in low light, able to shoot at up to ISO 102,400 with low noise in the images produced.

The 18.3mm lens (approximately 28mm equivalent) is a newly designed optic, consisting of six super-slim optical elements, one of which is a high-refraction, low-dispersion glass element and one a moulded glass element, all of which serves to deliver extremely sharp images with minimal distortion. In macro mode it can focus as close as 6cm from the subject, and has a built-in two-stop ND filter. This really is a camera for those who want to do everything.

Sophisticated and well-built, the Ricoh GR III more than holds its own among the big releases of 2019.
Also consider: The Ricoh WG-6, a tough compact that's waterproof down to 20m.
Ricoh GR III Digital Camera
Read more about the Ricoh GR III
Power and versatility meet in the Panasonic Lumix FZ1000 II, an ideal camera for the hybrid shooter who wants to create stills and videos. Its one-inch 20.1MP CMOS sensor produces sharp and beautiful images in all conditions, even challenging low-light thanks to the generous ISO range of 125-12,800 (extendable down to 80 and up to 25,600). The main point of focus, however, is the lens. A 25-400mm LEICA F2.8-4.0 DC lens sits on the front of the FZ1000 II, providing a huge 8x zoom range that'll cover practically all shooting situations.

4K video is present and correct of course, along with Panasonic's plentiful 4K photo modes that extract stills from 4K footage and even allow the focus point to be selected post-capture (Post Focus mode). The 5-axis Optical Image Stabilizer also makes a welcome return, further expanding the FZ1000 II's utility in low light. It does pretty much everything you could need it to, and is an outstanding companion for almost any shooting situation.
Also consider: Panasonic Lumix TZ95, a capable travel zoom that takes up minimal space but still has the oomph to get fantastic shots.
Panasonic LUMIX DC-FZ1000 II Digital Camera
Read more about the Panasonic Lumix FZ1000 II...
Panasonic's entries into the full-frame mirrorless world, the Lumix S1 and S1R had been announced at Photokina as the first members of the new L-mount alliance between Panasonic, Sigma and Leica, but it wasn't until the start of 2019 that they were actually released.

The S1 is the lower-resolution model of the two that's more geared towards video as well as stills. Performing extremely well in low light, it makes the most of the 24,2MP on its full-frame sensor, and is capable of using a new High Resolution Mode to stitch together images with an astonishing resolution of 96 million pixels! Gargantuan 12,000 x 8,000 pixel RAW files that are created by movements of the camera's in-body stabilisation system – it's a seriously impressive feature.

Elsewhere you've got a hell of a spec sheet: high-speed precision autofocusing, 6fps burst shooting, a 5.76-million-dot OLED viewfinder, dual card slots and more. As mentioned, what really impresses is the video, with the S1 capable of shooting 10-bit 4K internally. There's so much to talk about in this department that we put together a dedicated review of the S1 for filmmakers, which you can read here.
Also consider: Panasonic Lumix S1R, the 47MP high-resolution version that's geared more towards stills photographers. Panasonic Lumix S1R, the 47MP high-resolution version that's geared more towards stills photographers.
Panasonic Lumix S1 with 24-105mm
You can read more about the Panasonic Lumix S1 here...
Like every model in the OM-D series, this is a smooth operator. The Olympus OM-D E-M1X, a mirrorless camera with an ergonomic design and vertical grip, offering what's arguably the world's best image stabilisation system and world's best weather-proofing. A 20.4 Live MOS sensor, access to the Micro Four Thirds lens system, Pro Capture mode supporting continuous RAW shooting with no blackout, 4K video with OMLog, two card slots and two batteries. It's astounding how much they've crammed in here.

Olympus has built a fantastic niche of sophisticated cameras that reward experience and expertise on the part of the user while also simply being a pleasure to use and shoot with. A worthy addition to a fantastic series, this is Olympus doing what they do best, and we love it.
You can read more about the Olympus OM-D E-M1X here...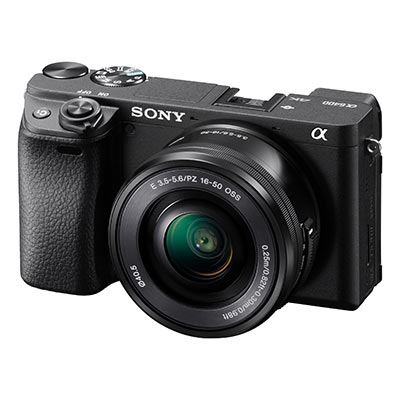 The latest arrival to the APS-C Sony stable boasts the world's fastest autofocus, able to acquire a subject in as little as 0.02sec. With 425 contrast-detection and 425 phase-detection autofocus points covering 84% of the frame, you can be sure that no subject will escape your lens, no matter how fast and tricky. The 24.2MP APS-C Exmor CMOS sensor produces astonishingly sharp and detailed images, even in low light, and burst shooting at up to 11fps, with a buffer of up to 116 JPEGs or 46 RAWs. This stylish, capable CSC will make completely sure that you never miss a moment, no matter how fleeting.

It's a great camera for vloggers too, producing internal 30fps 4K video at 100Mbps, with full pixel readout and no pixel binning, as well as super-slow-motion Full HD at 120fps, and it's even the first member of the Sony APS-C stable to feature the Hybrid Log Gamma picture profile, for maximum dynamic range and smooth colour grading. It's a camera that does a lot, available for a great price too, with all the quality we've come to expect from Sony.
Sony A6400 Digital Camera Body
Read more about the Sony A6400 here...
Which cameras are going to make it onto your wishlist? Let us know! And keep checking back for all the latest 2019 releases.
For more great content, visit our YouTube channel, Facebook, Twitter and of course, the Wex Blog.
Related articles