The Fujifilm X-E2S is a subtle update on the X-E2, but it does bring in some interesting new features. Here are the key things worth knowing about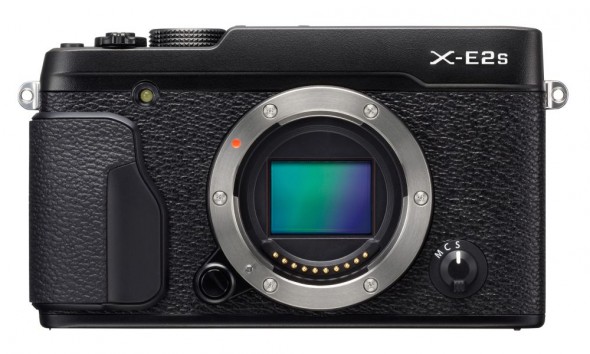 1. Hybrid AF system
Borrowing liberally from the X-T10, the Fujifilm X-E2S packs a Hybrid AF system with Zone and Wide/Tracking modes, designed to help with the acquisition of moving subjects. Utilising 77 AF areas, Zone mode allows users to select a 3×3, 5x3 or 5x5 area from the entire grid and continue tracking a subject within the selected zone. Wide/Tracking mode meanwhile is designed specifically to deal with subjects that move back and forth across the frame.
The system can also acquire focus in as little as 0.06 sec, making it an ideal choice for fast action. The working range of the on-sensor phase detection AF has also been improved, from 2.5EV to 0.5EV, meaning that phase detection AF works well even in poor light.
2. Electronic shutter
Previously the mechanical shutter of the X-E2 could only offer a maximum shutter speed of 1/4000 sec, however that's ancient history with the addition of an electronic shutter to the X-E2S, bringing the fastest possible shutter speed up to a not-at-all-shabby 1/32,000sec. This opens up a range of creative possibilities, in particular making use of shallow depth of field in bright lighting conditions.
3. ISO range
The maximum expandable ISO of the X-E2S has been pushed up to 51,200, and Fuji says that even at this setting it will still deliver high-quality results without too much noise, thanks to developments in how the processor handles noise reduction.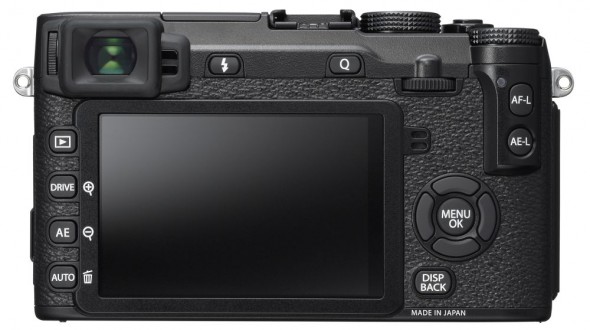 4. Grip and handling
The shape of the grip on the X-E2S has been tweaked and optimised with the intention of making it easier for users to adjust settings quickly while holding the camera.
5. Burst-shooting capacity
In an interesting twist, according to the official specs the X-E2S is actually slightly inferior to the original X-E2 in terms of its burst shooting capability. While both come sporting the same maximum burst rate of 7 fps, according to the release materials the X-E2S can only sustain it for a maximum of 18 JPEGS, whereas the X-E2 can go up to 28 JPEGs.
6. Classic Chrome film simulation
Some photographers sneer at Fuji's film simulation modes, which is a shame because they produce beautiful, stylish JPEGs straight out of camera (and if you need convincing, check out the results David Cleland got from them when he took the X-Pro2 for a walk). The X-E2S adds the Classic Chrome simulation, which has appeared on a few models before and is a meticulously engineered homage to Kodachrome film of old.

7. Interval timer
Time lapse creators now have an interval timer that can shoot up to 999 frames, at intervals ranging from one second to 24 hours.
8. Auto mode button
With a new button that replaces the X-E2's Fn2 button, the X-E2S allows for instant toggling of Advanced SR Auto Mode, which interprets scene conditions in order to give the best balanced auto exposure. The new button is called the Auto Mode Switch, and will no doubt be greatly appreciated by Fuji Ambassador David Alan Harvey, who proudly claimed at a recent event that he shoots exclusively on Auto (!).
Related articles