We ask the pros why they keep coming back to Fuji's fixed-lens compact X100 series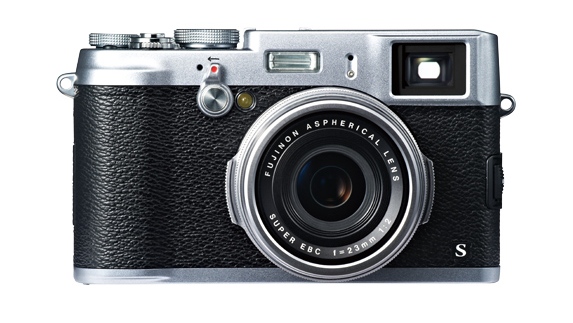 It all started with the X100. The first camera of the X series, unveiled back at Photokina 2010 (!), which would grow into Fujifilm's phenomenally successful line of compacts and CSCs.
Despite being the first in the line, the X100 design remains incredibly popular – the simpyl but effective combination of an X-Trans sensor and a 35mm lens is something that just works. The series now comprises three cameras – the original X100, its sequel the X100S, and the more recent upgrade the X100T. All three have been tremendously popular and found their way into many photographers' hearts and kit bags.
We wanted to find out what it is about these cameras that photographers find so useful, interesting and rewarding to use, so we got in touch with pros in a range of disciplines to find out…
Matt Hart – Street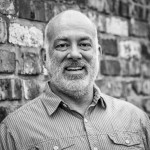 "I now own the X100 and the X100T. I carry the X100 in my pocket everywhere I go – it was the camera that introduced me to the Fuji X Series and has been a big part of my life ever since. The original X100 is a lot slower than the X100T if you're using autofocus, but on manual they are no different."
"I still love the feeling of the images I can create using the original camera; the depth of tone you can get with ease from a RAW file still surprises me. So I suppose the the X100 has earned a place in my heart. If I want a fast-focusing, carry-anywhere camera, the X100T then replaces the X100 and sits in my pocket on all my outings. They are both a joy to use due to the fact that the functions are all on the outside of the camera making changing aperture and exposure compensation a breeze. The film simulations in the X100T cut my editing time down to zero when I just need some images for a blog or project."
Matt can be found at matthewhartphotography.com
Kevin Mullins – Weddings and documentary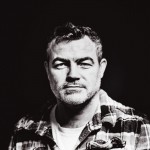 "The X100T and its predecessors have been staple cameras for me whilst shooting weddings and social documentaries for the last five years or so."
"It's unique in the marketplace in offering a combination of OVF, EVF and a mechanical as well as electronic shutter."
"Couple that with the amazing Classic Chrome colour film simulation and amazingly deep blacks and whites from the JPEG files – the X100T really is a camera that has it all for me as a professional photographer."
Kevin's official website is kevinmullinsphotography.co.uk, and he tweets as @kevin_mullins
John Rourke – Racing and motorsport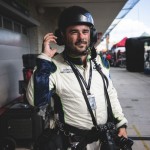 "As far as the X100 goes, my story is brief but key to where I am currently."
"I used a friend's one once at Le-Mans, in 2012 I think. I shot a handful of images on it from the pit lane and forgot all about it, but then around six months later I found the files and opened them up."
"Basically, the image quality blew me away. Totally sharp, no fringing, no abberations, just amazingly sharp images with a beautiful look to them."
"I knew I needed this look in my life and I went out and bought the X-Pro1 with a 18mm and 35mm."
John is director of photography at Adrenal media, adrenalmedia.com
Neil Turner – Editorial and corporate photography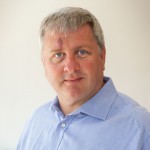 "The thing about the Fujifilm X100S is that it is an engaging camera to use. It's hard to put your finger on exactly why but it is fun – it is the camera that I use when I want take pictures for fun and for myself."
"I have the expensive DSLRs with the requisite bunch of expensive lenses and lots of accessories and gadgets which I use in my 'day job' but the X100S allows me to see things differently, shoot them differently and I regularly find myself grinning from ear to ear behind the viewfinder. Maybe that's what it is – a proper optical viewfinder that doesn't put a barrier between me and whatever I'm pointing the camera at. I like the option to switch to the LCD but I rarely use it."
"When taking pictures is your job as well as your hobby you have to have ways of separating the two and having a camera that makes you want to use it is one of the best ways to do that. One of these days I'll get an X100T, but in the meantime I absolutely love using the camera I have."
Neil's official website is dg28.com and he tweets with the handle @dg28com. He's blogged before about his growing admiration for mirrorless cameras – take a look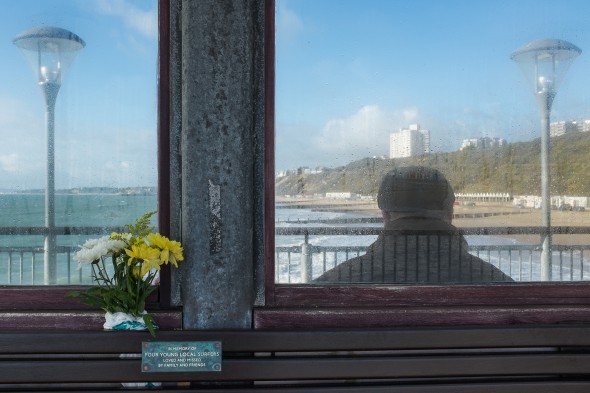 Flowers and a memorial bench to all of the surfers and swimmers who lived their time in the sea adjacent to the pier. An image of Neil's shot with the X100S
Lauren MacNeish – Street and landscapes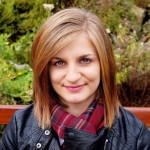 "The X100T makes me want to take pictures. With a fixed 23mm lens, the X100T enables me to think about my pictures and composition without worrying about zooming or gimmicks. If I want width I move back; if I want a tight frame, I move forward. The X100T is so small and discreet with its silent shutter, making it perfect for my street photography. Thanks to the X-Trans sensor, my images have fantastic dynamic range, and the built-in film simulations enable me to produce contrasty black and white images without the need to post-process. This is my 'go-to' camera, and I'm never disappointed."
See more from Lauren at laurenmacneish.com, and find her on Twitter @laurenmacneish
David Cleland – Reportage, documentary and landscapes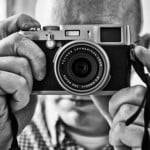 "I first saw the X100 when it was announced in 2011. At the time I was already searching for a camera that I could take everywhere so I instantly fell in love and ordered one from Wex as soon as it was became available. Since then I've had every generation of this stunning little camera, opting for the beautiful silver version in its little brown leather case."
"It's amazing the attention the camera receives from people I've photographed, all intrigued by the styling and wondering if it's digital or analogue." "I take my X100 everywhere, it's thrown into my everyday bag and is a constant companion in the mountains. It's a remarkably versatile and powerful little camera – it's got Wi-fi (X100T), sweeping panoramas, stunning dynamic range, and the images are sharp with the trademark Fujifilm colour. Its silent operation and sleek looks allow for a subtlety unavailable with large DSLR systems."
"I love the X100 series, I have captured portraits, live music performances, landscapes, panoramas, and I've printed them large-scale for gallery features. All this from a retro looking camera that can literally go everywhere."
David's work resides at flixelpix.com, and he tweets as @flixelpix. He's also the Wex blog's resident Fuji expert and has written in more depth on his love for the X100.
James Maloney
– Reportage and sport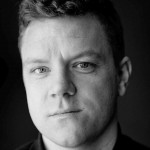 "Every snapper wants to look cool with a camera and, if the Fujifilm X100T was a movie star then it would be James Dean."
"It's a great camera for carrying around. It's small enough to fit into most jacket pockets and is very discreet if you want to shoot street photography. What I love most about it is the cool retro look – I have the silver one. I love the dials, too, as I prefer shooting manual and having these in an easy to reach place without having to go through endless menus. Also, it handles low and bright light with ease and the colours are just superb – they're even better than my much more expensive pro camera."
"Another nifty feature is the ability to control the aperture with the dial next to the lens. It's great for doing landscapes at f/8 or close-up portraits at f/2. It really it such a versatile camera and, when you look under the hood, with the Wi-fi options to send images straight to your smartphone or control it remotely, you discover it really packs a punch."
"After that, there are endless customisation options for shooting and processing – plus the hybrid viewfinder is the icing on the cake as far as I am concerned. I spent a lot of time poring over endless videos online and reading different blogs before I decided on which model, but this was the clincher for me."
"It's a great little cool camera and I really enjoying using it – just wish I could use it more."
James publishes Spin Cycle Magazine and tweets as @YouFromTheEcho
Related articles