Wex Photographic's very own Paul Morgan shares his love for photography and what he uses to capture his shots…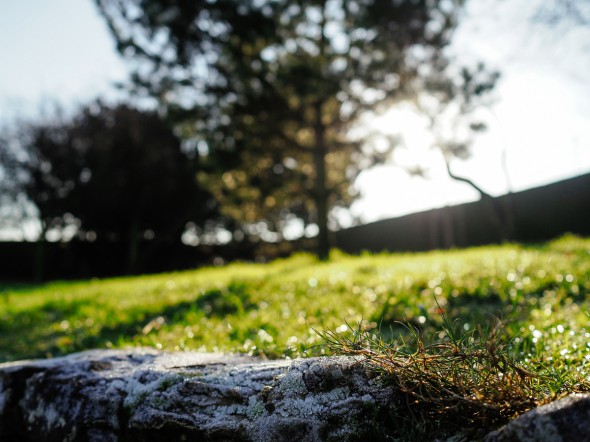 I'm Paul, and I work in the contact centre at Wex as a customer services representative, offering technical and sales advice. Coming quite late to photography from a musical background, I've discovered a love for the creativity and technical geekery of the artform. Primarily self-taught over the last few years, I tend to focus on nature and macro photography both in the field and the studio. Depending on what I'm shooting I use either Nikon or Olympus gear.
Recently I've mainly been using my Billingham Hadley Pro as my everyday camera bag. If I'm not carrying around a DSLR for longer distance shots, then this bag and the kit inside are always with me. It's perfect for carrying to work or out and about and into the city with the family.
In this kit my camera body of choice is a black Olympus OM-D E-M10, to which I have the Olympus ECG-1 Handgrip attached. Even with my small hands the camera is very compact and light and with Olympus 17mm f/1.8 lens almost permanently attached it makes for a very capable little system. I often keep an Arca Swiss QR plate attached to the bottom of the grip, this can attach to the Kirk QRC-1 Quick Release Clamp which is clipped onto my Black Rapid RS-7 strap.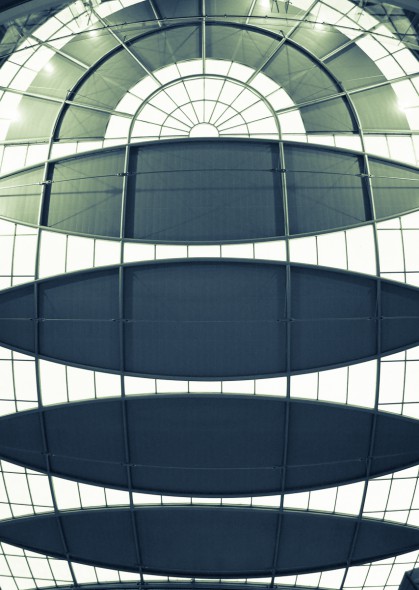 Created with the Olympus 9mm F8 Fisheye Body Cap
When it comes to lenses I also take the Olympus 45mm f/1.8 M.Zuiko Micro Four Thirds lens, and tucked in the bottom of the bag the Olympus 14-42 f/3.5-5.6 EZ M.Zuiko lens which came in the kit with the camera. I also carry the surprisingly decent little Olympus 9mm f/8 Fisheye Body Cap, it gives me a great and interesting wide angle option. I also use the hoods for both the 17mm and 45mm partly for shading but also to give me a slightly better hold on the lens – this camera really is small!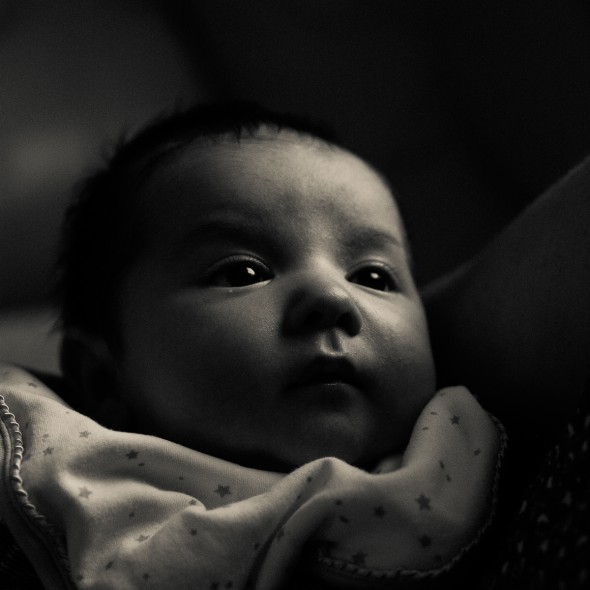 Shot using Nissin i40 flashgun
In the front pockets I carry the Nissin i40 flashgun which I've found to be a perfect fit for this sized camera system. Spare batteries are an absolute must, so I always carry some Ansmann 4 x AA 2500mAh-Max e batteries and a couple of Olympus batteries in a modified Ansmann Battery Box. The camera's Wi-fi is excellent and offers full remote shooting capabilities, meaning there's no need for a shutter release cable. It also means I can transfer and share my images with ease.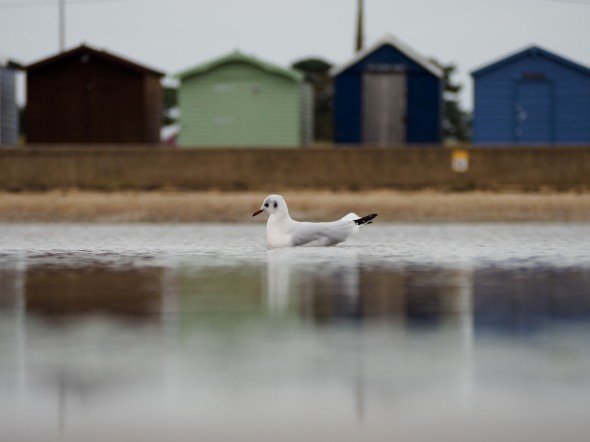 If going out specifically to shoot then I'll also throw in a small Joby Gorillapod Ball Head X which uses the same Arca-style quick release, and I've stuck one of the Manfrotto MP3 Pocket Tripod Large to the bottom of this to give a bit of stability with the lightweight camera. I always keep one of the little LensCoat Microfibre Cleaning Cloths in my bag or pocket. These are a nice compact size and come in a little plastic case so that the cloth stays clean – also great for cleaning your specs. Finally, I always pack my PlayStation Vita and headphones for light entertainment!
Paul's kit quick guide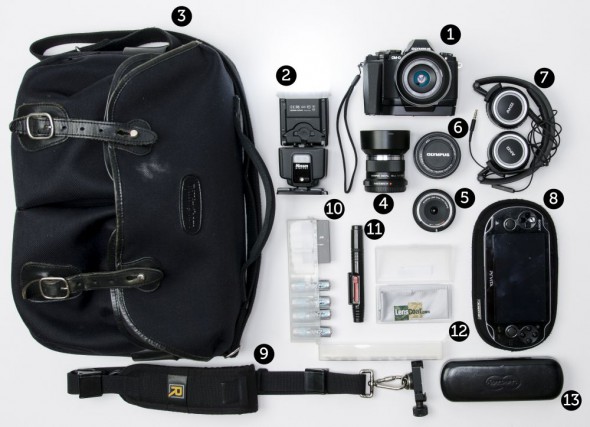 AKG headphones
PlayStation Vita
Ansmann 4 x AA 2500mAh-Max e

batteries

and Olympus batteries in a modifiedAnsmann Battery Box
LensPen Elite Original Lens Cleaning Tool
Glasses case
(Not pictured: Joby Gorillapod Ball Head X with Manfrotto MP3 Pocket Tripod Large)
Related articles