Ki Price is a London-based editorial photographer who's captured the likes of Julian Assange and Lou Reed and had his images published in Vanity Fair and The Times among many other publications. Here, he explains what he uses on his shoots and passes on a few tips.
Do you ever use film or are you completely digital?
All my commissions are digital although I still use film. Sometimes I'll shoot a portrait in medium format if I'm in a studio, just for myself.
What's in your kit bag for a typical shoot?
I use a Canon EOS 5D Mark III and a Canon EOS 6D, each with a vertical grip, while my main lenses are the Canon EF 35mm f/1.4 L USM and EF 50mm f/1.4 USM. For lighting I use Elimchrom's Ranger Quadra range of products and a host of reflectors, but one of my favourite things is a Elinchrom Rotalux Deep Octa Softbox. I also have a couple of PocketWizards and a Thinktank Roller to carry everything in, and I've just bought an eSata dock as I have so many hard drives at home.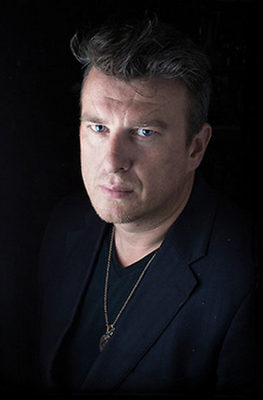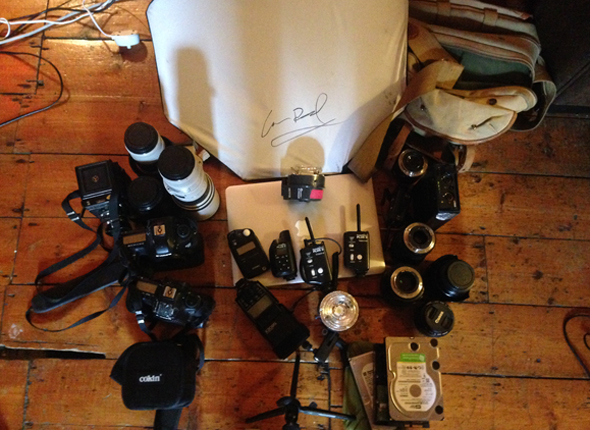 How did you get into the press photography?
In 2003 when the Iraq war started, Reuters had the images of the first wave of bombings within minutes. Something told me that day I needed to go digital. Until 2005 I was still hearing lots of bad stuff regarding the quality of digital, but I decided to go to City of Westminster College to learn more about it. That's how it all started for me.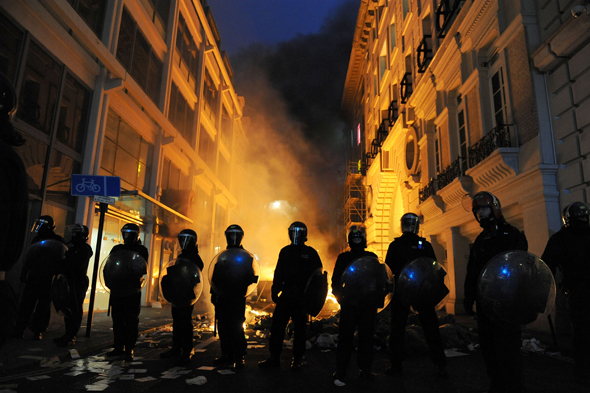 You've photographed a number of famous faces. Are there any memorable assignments or any heroes you've managed to shoot?
Yes, Patti Smith at Hop Farm Festival last year. She's a big hero of mine and I was lucky enough to get the gig through a friend. She was performing at the festival and at first she didn't really want to do it, but agreed that we should just go and get it out of the way. As I pulled out my Elinchrom lights she asked why I was using flash as there was "all this beautiful light" - it was fairly grey and, to me, the natural light was not great! As I was shooting, she wasn't really playing ball and her hair was all over her face. She was making no effort. Eventually, I stuck up for myself and as soon as I did, she turned, posed and it was all over in 30 seconds. She wanted to know what camera I was shooting on and asked me about the lens. She asked why I hadn't taken many pictures, although I'd actually managed to take about 25 in total. She was definitely the hardest but also the most rewarding.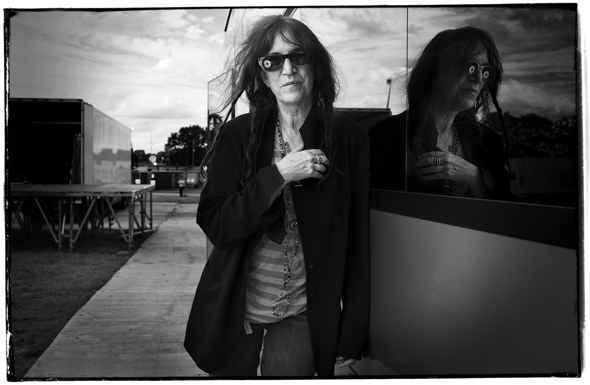 Do you still work in a similar way to when you started out or have you adapted to any changes?
A tricky time to be working in editorial is during a riot or a similar situation, where newspapers and news websites ask readers to send in their pictures. Obviously people don't get paid for these and they're more than happy with a byline, but it keeps people like me on my feet. With everyone tweeting these days and with other social media it does make it more difficult, and the quality of editorial pictures suffers quite dramatically, but it does keep you on your toes and raises your game. It's a motivator.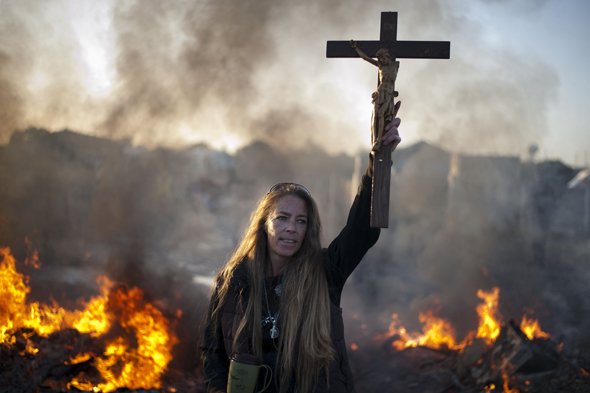 Do you have any influences?
Loads! Richard Avedon, Guy Bourdin, Terence Donovan, David Bailey... and Don McCullin, of course.
Outside of work, do you enjoy shooting any other genres?
I absolutely love doing street fashion. I'm into fashion anyway, but I just love the randomness of finding cool, quirky people to go shoot randomly in the street. I typically don't spend any more than 30 seconds with them - you just have the interaction there and then, although some keep in touch through Facebook.
Do you have any projects coming up you wanted to talk about?
I do have a shoot coming up with a ballerina, something that I imagine will be quite quirky. I'm quite into creating the shoot; I once moved my daughter's bed up on Hampstead Heath to shoot Noel Fielding!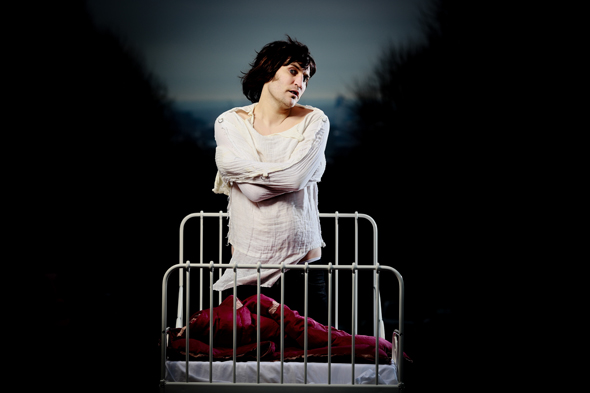 What do you think makes a good photographer?
In a professional capacity I would say you need to be a good businessman. You need to be polite and you need to get on with people. You have to have the balls to hold on and really get the shot you want to get. Pressing the button is the smallest part of the job - for me that's the very final piece of the process. By the time you're ready to press the shutter everything else has to come into play. You have to make the people believe you're confident, even if you're absolutely scared and there's so much riding on it. I've shot for Vanity Fair before; when I shoot for them I get nervous, simply because I want to impress. You have to make people believe in your confidence. Even if you don't feel you got the confidence you have to act as if you do.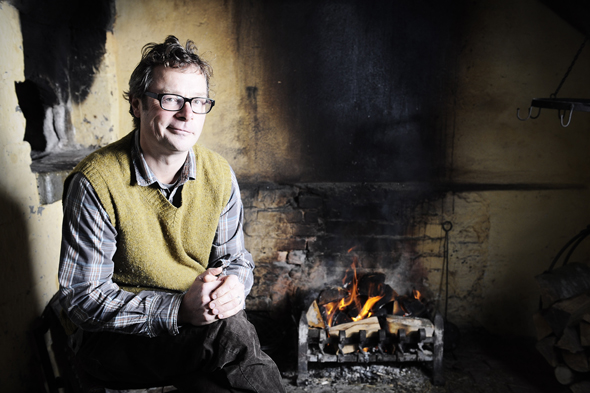 What's the best lesson you've learnt through your work?
Learn lighting - you'll be miles ahead of the game. Whether it's flash or natural light, learn about how light works and you'll be OK. Whether you capturing images for newspapers, or wildlife or anything else, you need to learn how to light a picture. If you're in the countryside and you want to photograph a landscape, get up at five o'clock in the morning and do it. Don't go and shoot in the midday sun and wonder why you have flat pictures! That's the best advice I can give: be polite, be persistent and learn lighting.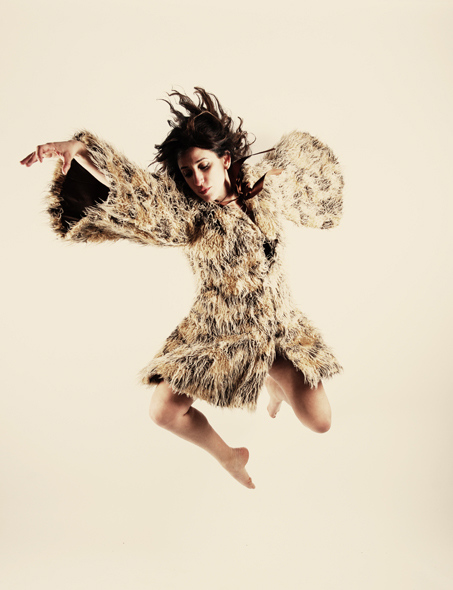 You can view more of Ki's work on his website and follow him on Twitter
Related links