We speak to one of the minds behind a powerful new documentary exploring the experience of being black and British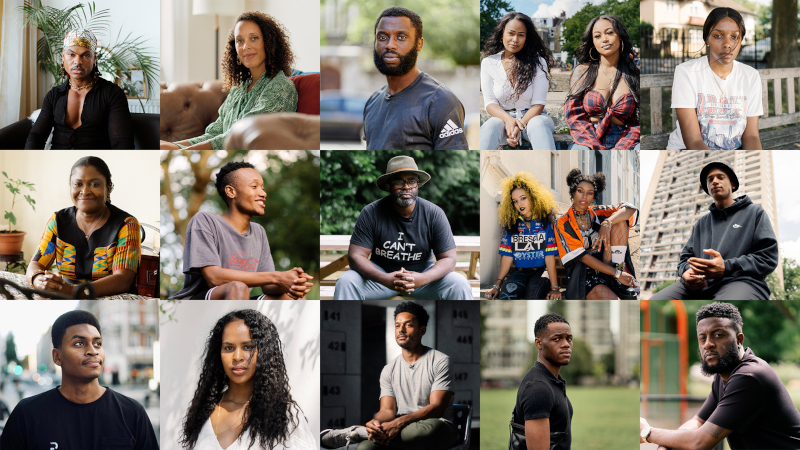 The cast of the documentary
"Fortitude." When photographer, curator and activist Misan Harriman was asked for a single word to describe the experience of being black in the UK, this was the one he selected.
It's a beautiful choice of words, and one with multiple meanings, implying not only adversity, but resilience. It ended up being selected as the title of the documentary film for which Harriman was being interviewed.
Fortitude is the kind of documentary that puts its subjects first. It's an interview-led film about black Londoners, featuring conversations that explore and detail exactly how race has affected their lives. It's an unflinching look at how insidious racism can be, how it can inflict itself upon every single aspect of a person's life.
The documentary features a large cast of subjects, including musician Aaron Porter, Editor-in-Chief at Marie Claire UK Andrea Thompson, and punk rock duo the Nova Twins. But it also shines a light on those whose voices tend to be heard less often – black people from many different walks of life.
It's a wonderful project, driven by passion, authenticity, and a desire to platform voices that are too often ignored. We were lucky enough to be able to speak to one of the documentary's executive producers, Ron Timehin.
A Bromley-born photographer and creative, Ron is one of London's rising stars. His work has appeared in British Vogue, GQ, The Evening Standard and more, and his photobook London Fog was published in 2019 to critical acclaim.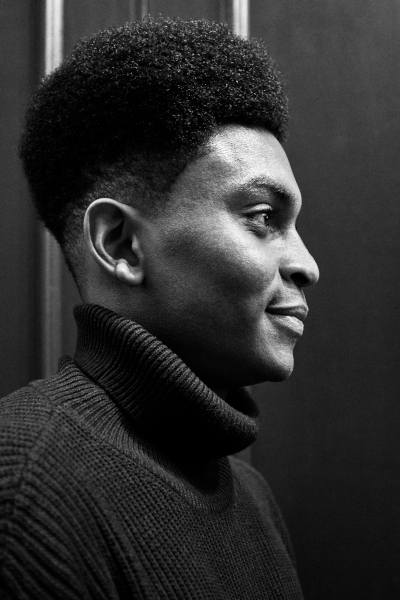 Ron Timehin
For Fortitude, however, Ron was taking on more of a behind-the-scenes role. We caught up with him to find out exactly how it all unfolded...
Wex Photo Video: Thanks for talking with us, Ron! It's the final few days of production on Fortitude. How are you feeling?
Ron Timehin: "Proud, nervous, excited. Everything all of the time, really! I'm very grateful for the reception the film's had so far, the amount of support I've had – messages, emails, people wanting to get involved. It's exactly what we wanted, really. It's amazing."
"We sent off the full cut to some of the cast members, and they've shared it with their families, and they've just been overwhelmed. I've had people call me saying they were in tears, people saying that they felt proud after watching it. So it's a whole bag of emotions, which is great."
Wex: The cast of interviewees in the film is so diverse and interesting. How did you bring all these people together?
Ron: "A lot of the people were within our network. Myself and my business partner, Chuck Gul, we run an agency. We create commercial content, but we also always try to give back in some way, whether that's through donations to charity, or mentoring. Any way we can give back whilst creating compelling content, that's what we aim to do."
"We sat down with another of our friends – Matt Rendell, who's a filmmaker – and we just sort of started brainstorming, writing down a list of people we knew."
"We aimed to have people from different sectors, so somebody in music, somebody in modelling, medicine, photography... we just tried to keep it as varied as possible."
Wex: During the process of making the film, was there anything that really surprised you?
Ron: "We didn't really go in with a narrative in mind of how we wanted this to play out. We wanted people to feel free to speak their minds. The result of that was that it was only after we'd done all these interviews that the actual narrative of the film came out, and we started piecing it together. It felt really organic."
"But I think one of the biggest surprises for me was just seeing how it affected people, even just speaking about it. Because it's something that a lot of people, including myself, just sort of bury. We bury it, we don't want to talk about it, or confront it. So one of the things we found is when people began talking, at first they'd be saying "I don't really know how to say this." But then they'd go through their own journey in the interview. And we'd see their realisation of how all of the years of their lives were affecting them. It was really really interesting to see how people dealt with it, and handled it in the moment."
Wex: You can definitely see that process at work even just watching the trailer – the fact that the title of the film comes from something said by one of your subjects during the shoot. It's a really beautiful moment. But is it scary, going into the process of making a documentary and not being sure what'll come out the other side?
Ron: "Yeah. [laughs] Definitely. Especially at a time when there was so much attention on the subject, and during a pandemic as well. There were a lot of emotions flying around. But the cast members knew us, knew the crew, so they had trust in us. They trusted that we weren't going to try and manipulate what they said. or skew it in any way. We just wanted their voices to be heard."
Wex: And I guess with this subject, more so than many others, you feel a sense of responsibility. A feeling of: "We've gotta get this right."
Ron: "One hundred per cent. One hundred per cent. We were in conversation with partners before the initial filming stages, and they wanted to remove half of the cast, they wanted to focus on specific people, on the more famous members of the cast. And that just wasn't what we'd agreed with the cast members; we'd said to them, "Look, we're gonna get your voices heard." That's the reason why we decided to do this independently, and not have anyone try to add their own spin onto it."
Wex: Your role on the film is executive producer. For those who might not know, what does that involve? What might a day look like for an executive producer?
Ron: "Wow. Okay [laughs]. Well, it was weird for me, because it was the first time I've exec-produced something. I've worked on productions before, and I'm a photographer. But it was the first time I've taken on that exec-producer role, so it was a lot of learning for me."
"Effectively, it's just being a lot more involved in the entire planning of the process. Doing a lot more work behind the scenes, making sure everything flows efficiently and professionally. Making sure that call sheets are out on time, contracts are signed on time. You can't really put a pin on it – it's just everything!"
Wex: The film deals with racism and discrimination. These can be difficult, painful subjects to talk about. Were there some challenging days on location for you?
Ron: "I think nearly every day, I cried. It was tough. Especially hearing things that I hadn't processed myself. I would be hearing somebody talk about an experience they had and how it felt, and then I'd remember that I had something similar, but had never acknowledged it before."
"Just seeing the pain somebody had gone through, hearing their story, was intense. My mum was actually one of the cast members; she's a consultant at St George's hospital. so she talked about the adversity she faced in the NHS, and also when we were growing up as kids. She was telling stories that I vividly remembered from when I was growing up, but I hadn't realised what was happening. There were points where I had to leave the room, because my mum was there getting really emotional. It was intense! But it was needed, I think. Ultimately I think that after people had spoken, they felt a lot better. It was like talking to a therapist."
Wex: It's like you say in the description of the film – it's about getting these experiences "out" so they're no longer internalised.
Ron: "There was something that three of the cast members separately said after they'd spoke on camera. It was that they felt like a layer of their armour had been taken off."
"There's this wall that people put up that defends them. And when the cast members spoke about it, they felt a bit more naked."
Wex: What does success look like to you, for a film like this? What kind of response would make you feel like you'd done your job?
Ron: "We didn't really have a goal in mind when we started out. We just wanted to make something that would ultimately educate."
"We want people to understand, and to learn. Ultimately, if this changes somebody's mind or gives somebody a bit more information about what it feels like, or how they can help, then ultimately that's the goal. We want it to be seen by as many people as possible, so the message can be spread far and wide, but even if it changes one person's mind, and that rectifies or helps a relationship, then that would be brilliant."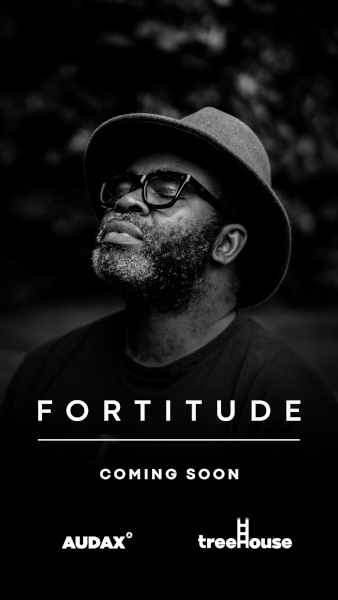 Fortitude is out soon. To find out more, visit fortitudefilm.co.uk. To help support the black community in the UK, you can donate to theblackcurriculum.com or blacklivesmatter.uk.