Sony ambassador Ole Salomonsen explains why he never tires of photographing the aurora borealis, and how you can capture a stunning aurora shot too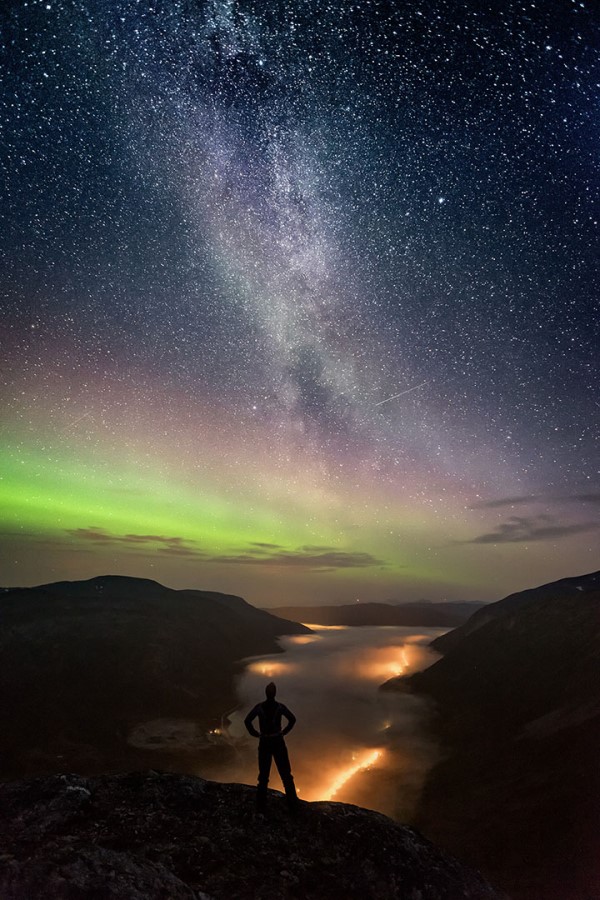 Photography by Ole Salomonsen.
Ole Salomonsen is a landscape photographer who spends much of his time shooting the aurora borealis. Located in northern Norway, Ole admits that he "almost got used to seeing auroras," while growing up in the Arctic, but witnessing the emotional impact of the phenomenon on those who had never seen it before reinvigorated his interest.
Wex Photo Video: How did you start photographing auroras?
Ole Salomonsen: I've always been interested in photography and started as a band photographer for some friends. In 2008, I took some amazing shots of an aurora, and had one picture featured in a couple of British newspapers. I posted the images on Flickr and received about 40,000 interactions, which was really inspiring.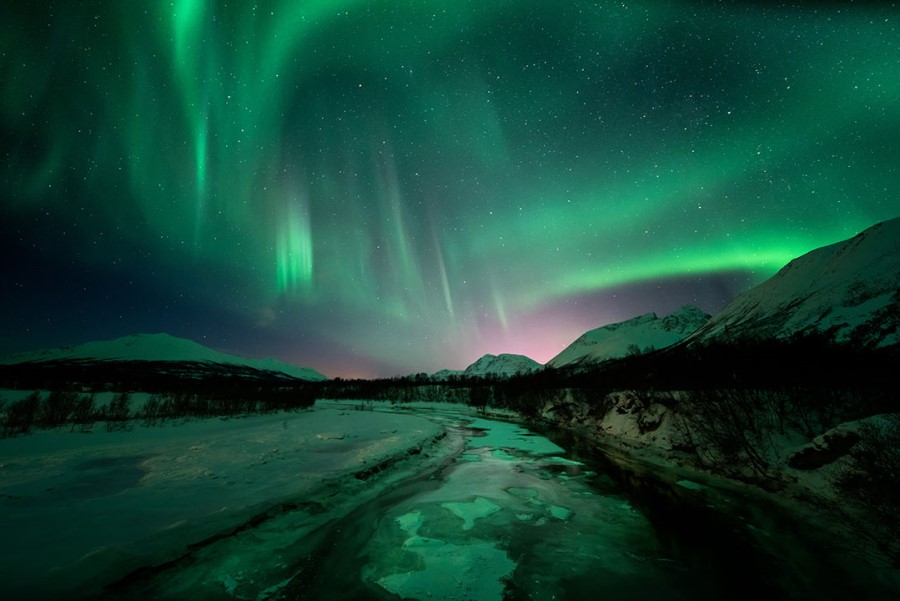 W: Do you think you'll ever tire of photographing auroras?
OS: I grew up in the Arctic and almost got used to seeing auroras, but noticing how the phenomenon affects people who haven't seen it before is really satisfying. I've seen people get very emotional (even cry) when witnessing it for the first time. That's when I realised how lucky I was.
They vary in intensity, colour, speed and more. You don't want to miss a single one — even if you've seen hundreds of them. Aurora photography has become something of its own genre. Some people associate it more with astrophotography, while others relate it more to landscape photography (where the aurora is part of a wider scene). For me, it's rather the latter.
W: Do you have any tips for anyone wanting to capture an aurora?
OS: You need to prepare. You're likely somewhere cold, so wear warm clothes and footwear — if your feet get cold you'll be freezing all over! You'll also need a sturdy tripod, remote shutter release and a fast lens (f/2.8 or faster).
Auroras are often at their most visible around midnight and although they're usually slow moving, they can suddenly explode, so the light intensity can increase considerably. Take lots of photos and adjust the exposure accordingly. Start off with f/2.8, ISO 1600 and a five to ten second exposure. When the light from the aurora intensifies, try using a faster shutter-speed so as not to burn out the highlights. A faster shutter-speed will also capture more of the aurora's detail — if you have a good camera, don't be afraid of using a high ISO to compensate.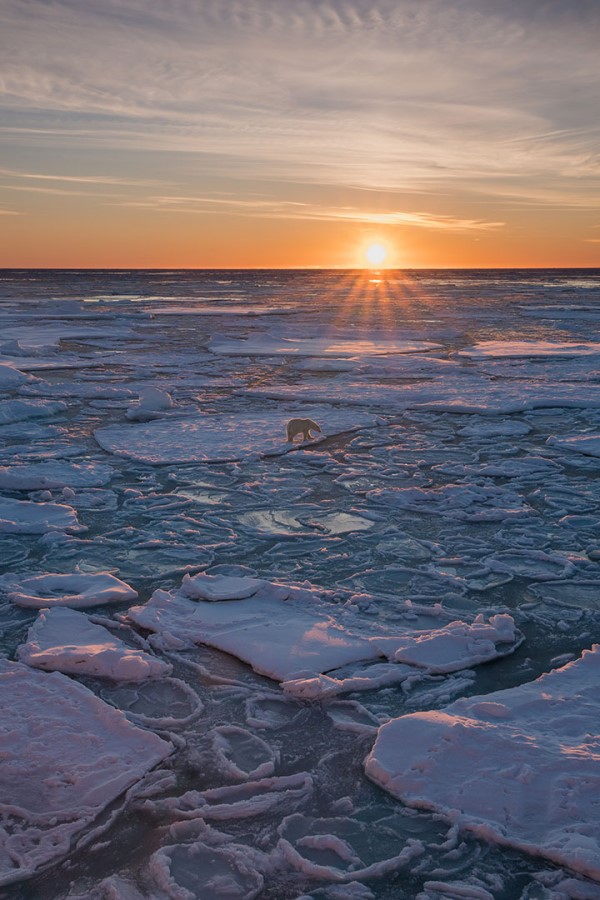 In Norway, the golden hour can last for three to six hours.
W: You're a Sony ambassador, how has working with Sony equipment aided your photography?
OS: I released my first film in 2010. I remember it vividly because it was my first son's birthday. By the next morning, I had received loads of emails from all over the world — it was unreal.
But, back then, there was no Sony A7S. I couldn't film the aurora properly, and had to shoot stills and make time-lapses. Technological advancements have had a profound impact, particularly on aurora photography. You can acquire decent skills using cheaper cameras, but at the highest level, you need the best equipment.
The A7R was a game-changer for me too. You can adapt basically every lens on the planet to fit the lightweight body, and the fantastic sensor and large dynamic range enable you to get more detail from the shadows.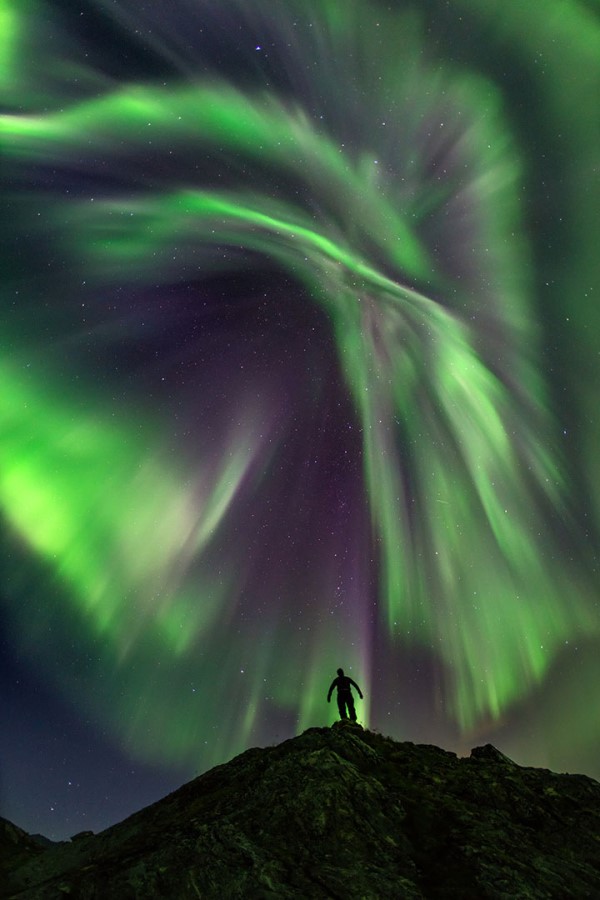 W: You include human figures in some of your images, why do you do this?
OS: Auroras are huge and can stretch across the night sky. To put this into perspective and to substantiate the scale, I sometimes use a person or object in the foreground. This can make for a very cool photo.
W: Can you plan an aurora shot?
OS: That's an interesting question because in regular landscape photography, you have time. You can predict the sun's position and find your perfect composition. In aurora photography, you never know if the aurora will play along. You can plan the perfect composition and wait for the aurora to appear, but if it's not in the correct position, you have to ask yourself: Do I have the guts to wait here and risk missing out altogether? Or do I abandon the composition and shoot the aurora from another angle? This is what makes it so exciting; you can't control it and often have to compose your shot on the fly. It's really intense.
Related articles