Pro wildlife photographer Chris Schmid took Sony's RX10 III out to Namibia and put it through its paces
Chris Schmid with the Sony RX10 III
Chris Schmid is an award-winning wildlife photographer, currently putting together a documentary on endangered species across Africa titled "The African Survivors".
On a recent trip to Estosha, Namibia, Chris took with him Sony's RX10 III and put it to work alongside his professional gear.
How did this fixed-lens bridge camera cope with the heavy demands of a working professional in the field? We caught up with Chris to find out...
Image by Chris Schmid
"I find photographing the local nature in Namibia fascinating and seeing how the animals have adapted their behaviour to be able to survive is a wonderful story that I want to share with as many people as possible," he says.
"There are specific challenges with photographing every different location but here the dust can be a big problem, particularly when changing lenses but on the upside, the vast planes mean that you can see for very long distances so if you have a good telephoto lens, you can get set-up for some great shots."
Image by Chris Schmid
"This was the first time I had gone out on a professional wildlife shoot with a fixed lens camera. I was curious about the results I would get and I was keen to test the autofocus as this is crucial in wildlife photography. Knowing that I had 24-600mm zoom range to work with gave me confidence but the first thing I thought was actually that it was going to be much nicer not to have to carry around multiple lenses! I was also very happy that even at 600mm, the aperture is f/4, as there are other similar bridge cameras available but only with smaller apertures and this meant that I could shoot in fading light or early in the morning without pushing the ISO."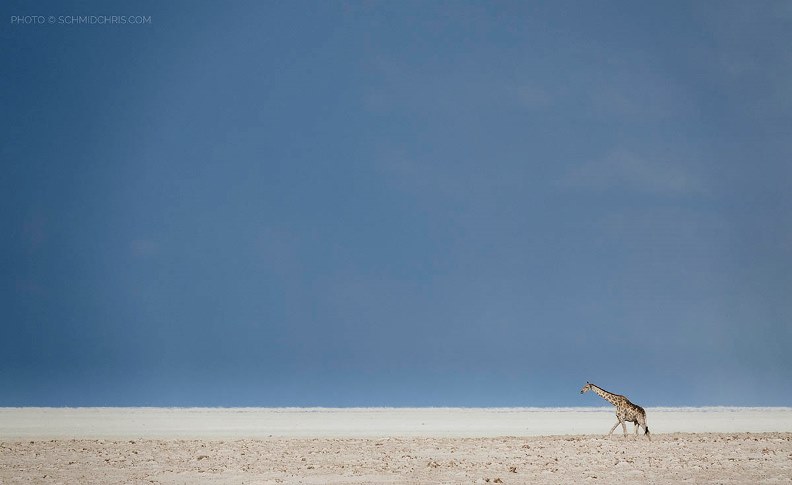 Image by Chris Schmid
This shoot took place in January this year, a time of year when the weather can be changeable, which offers its own challenges and opportunities.
"The flatness of the planes in Namibia means that you can see sand storms and tornados coming from a long way away," says Chris. "The elements can be harsh on your lenses and so I take care to clean all of mine each evening. Shooting with a fixed lens camera on this occasion shortened this job immeasurably, which was a big bonus!"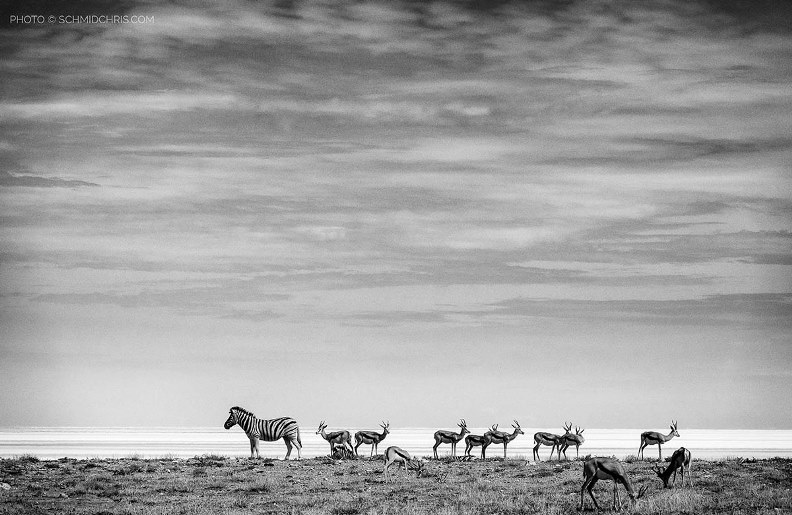 Image by Chris Schmid
Despite the harsh conditions, Chris is a big fan of using what he finds to bring his pictures to life.
"When I am shooting in harsh environments, I love using it as part of the story of my pictures as it so effective at communicating the natural survival instinct. Whether it is a leopard in its favourite bushy areas or a cheetah running full tilt across the planes, you can see the evolutionary history and beauty of the animals in their movement that culminates in the now."
"When I was out in Namibia I really enjoyed that fact that I could take many different kinds of pictures from the same setup, just by moving through the zoom range of the lens. The zoom was the standout feature for me and I was especially pleased that the image quality was consistently good throughout the whole range – I got great results at 24mm all the way through to 600mm. The real advantage of having such a large zoom range showed itself when we were tracking the white rhino. I had to react quickly and couldn't get too close without disturbing it so was able to use the RX10 III to get some amazing shots."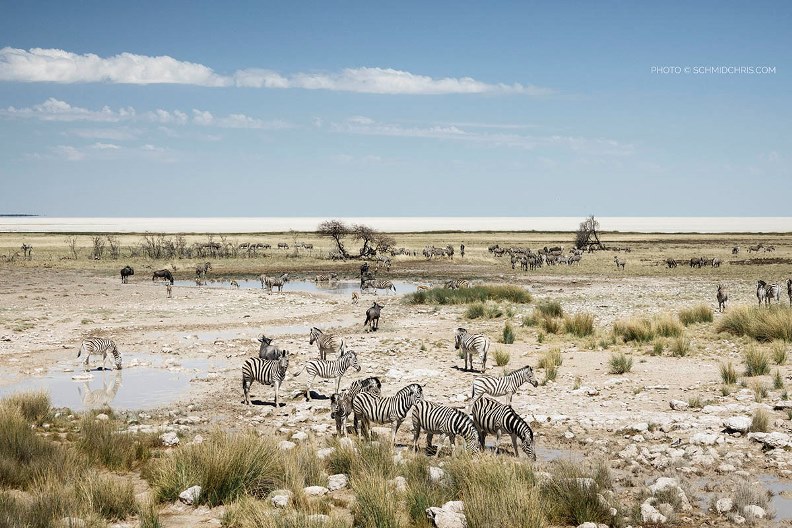 Image by Chris Schmid
We asked Chris if he found that he was limited in any way by shooting with a fixed-lens camera rather than his usual kit.
"Sometimes when there was back light, it was tough to track the animals with the autofocus but the overall experience was incredibly positive. I managed to get all of the shots that I wanted to and I have a photographic series of which I am proud. One thing that did surprise me was just how good the dynamic range was, this was obviously a very pleasant surprise!"
When I came back from Namibia, I had a quick turnaround before my next assignment which was in Brazil and the RX10 III went straight in my bag for the trip."
If you are interested in seeing the results of Chris's series of trips throughout Africa, please visit schmidchris.com.

Related articles