Arctic adventures and elephant charges – our latest quickfire interview has it all. Today it's the turn of the intrepid James Popsys…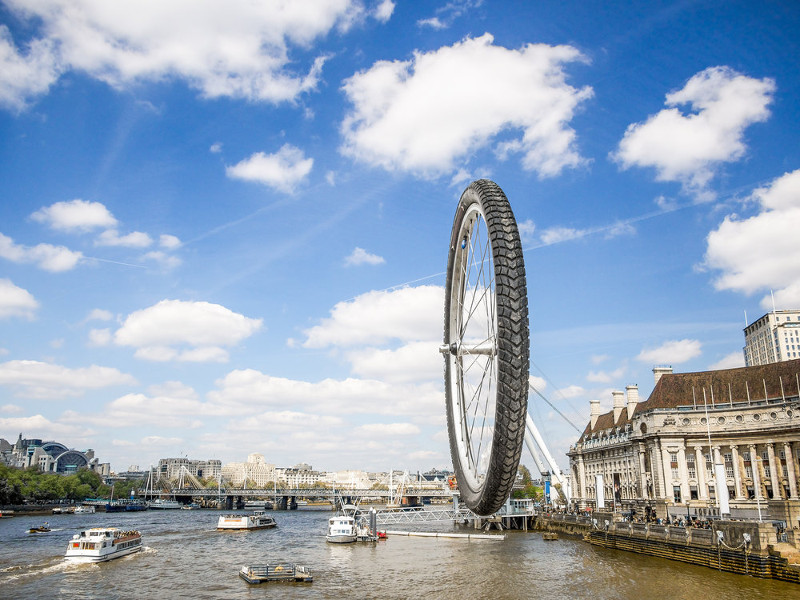 As they say, when you're tyre-d of London... All images © James Popsys.
Wex Photo Video: What's the most expensive piece of equipment you've trashed?
James Popsys: I've watched several lenses face-plant into rocks after an unexpected gust of wind has gotten hold of my tripod in the past. That's always painful to see, although I've learned to afford myself a bit of hope for the inspection whenever I've kept a lens hood on – using hoods all the time has saved me a lot of money in repairs! Other than that, dropping my laptop on its hinge in airport security was one of my clumsier moments, which was followed by a teary, movie-less flight.
WPV: Tell us about the image that got away?
JP: My battery gave in roughly a second before an elephant charged us on safari in Sri Lanka earlier this year. I typically change batteries before they run dry to avoid that, but I was distracted by the big ears. I can see the image in my mind, it would've been a belter.
WPV: What's the worst shooting experience you've ever had?
JP: Shooting an Arctic storm in Greenland, having forgotten my gloves…
WPV: Tell us about your dream shoot?
JP: A fortnight or more following and photographing Emperor penguins in Antarctica has always been on my list… please!
WPV: What's your editing pet peeve?
JP: The clarity slider, and anything that resembles unrealistic HDR.
WPV: What's the most ridiculous thing you've ever done to get the shot?
JP: Getting dropped off by a boat on a tiny iceberg that would bounce every time I moved… that felt a bit ridiculous. Then again, so did throwing the drone up and lying down in the cracking ice to get the shot.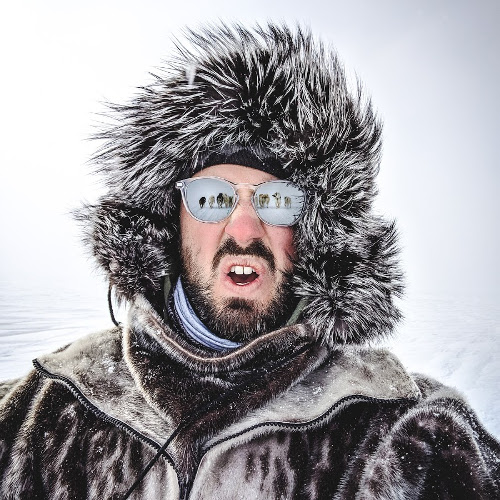 James snapping a chilly selfie (zoom in on the glasses for a surprise).
WPV: Smartphones have made everyone a photographer. Do you agree?
JP: One hundred per cent. There are no right or wrong ways to take photos, and no right or wrong gear to do it with. Photography is art, and it's all the better for personal preferences on techniques, tools and styles.
James Popsys is a British conceptual and travel photographer. You can find him at his website, jamespopsys.com, as well as on YouTube.
Related articles