We grab a chance to chat about all things photo with photographer and Fujifilm ambassador Paul Sanders
Image by Paul Sanders
Wex Photo Video: What's the most expensive piece of equipment you've trashed?
Paul Sanders: I smashed the prototype of the X-Pro2 while testing it for Fujifilm by hitting it with an umbrella in high winds while shooting at Lyme Regis.
WPV: Tell us about the image that got away?
PS: There are many like that, but there's one I'll never let go because I was really annoyed with my boss at the news service I was working at. I was working and living in Manchester in the early and mid 1990s; the agency I worked for followed everything that Manchester United's young star David Beckham did – and he actually lived very close to me in Worsley, Manchester.
After a long day of working on a pointless job for something that would never make the papers, I saw Mr Beckham and a young lady holding hands – it turned out to be none other than the now Mrs Beckham. As I wasn't freelance and any money the image made would go to the agency, and having had a really bad day, I just watched the two of them laughing. Had I taken it the image, it would have made a lot of money as they hadn't been seen together. I have never regretted not taking the picture.
WPV: What's the worst shooting experience you've ever had?
PS: I was working at a Premier League match when I got hit on the back of the head by a plastic bag filled with still-warm urine.
WPV: Tell us about your dream shoot?
PS: To shoot the earth from the moon.
WPV: What's your editing pet peeve?
PS: HDR, or as I refer to it, "highly dubious results".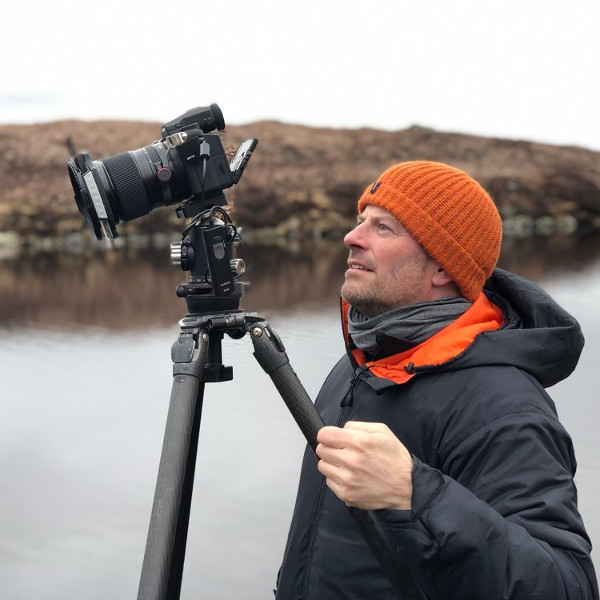 Paul on location
WPV: What's the most ridiculous thing you've ever done to get the shot?
PS: I camped in a hedge for a week outside businesswoman Karren Brady's house to photograph her with one of her first players. It was bitterly cold, and there was a dead sheep near to the only viewpoint I could get of them. To add insult to injury, it was filmed by the BBC "Inside" documentary too – I did get the shot, but the agency made no money from it as Brady went public about her love life.
WPV: Smartphones have made everyone a photographer. Do you agree?
PS: It has changed the face of photography for the better in my view; not everyone is a photographer but everyone has access to photography and that is a good thing.
See more from Paul on Instagram and at his website.
Related articles