One of the biggest announcements at this year's IBC Show. Jon Devo gets hands-on with the new Sigma Cine Lenses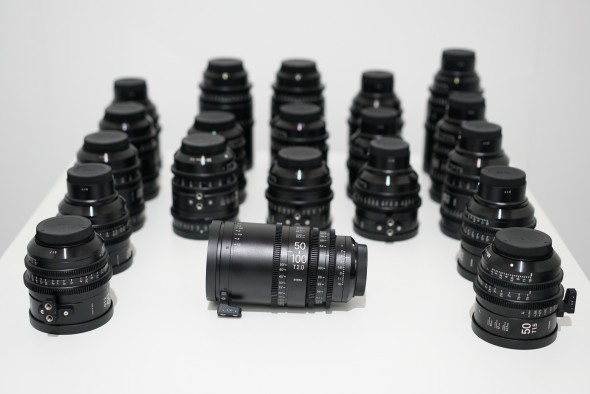 Lens titan SIGMA Corporation has stepped into the cinema lens market with the launch of an entirely new line of Sigma cine lenses, based on glass that we already know and love.
With a focus on value and quality, Sigma has taken the high-performance glass and lens structure from its successful Art series and housed it inside casings that are aimed squarely at dedicated video professionals and filmmakers.
Speaking to us about the thinking behind the new glass, Sigma Chief Clerk from the company's International Division Shinji Yamaki, said: "Typically filmmaking was only for those with big budgets, so for some time we have wanted to create quality glass for this market that is more affordable."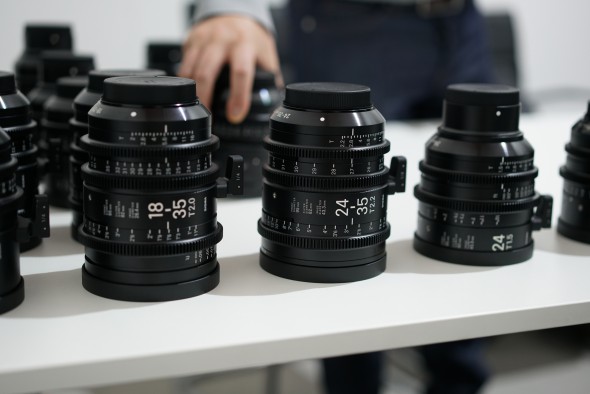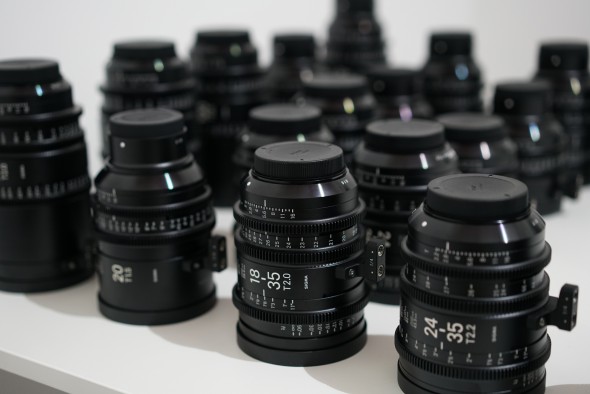 The new lenses are set to meet the demands of increasingly high resolution sensors, making them future-proof beyond 4K-video shooting, and they're launching with a wide range of focal lengths including zooms and key primes, representing a serious statement of intent in the video market.
Optimised for video, the housing of the new glass features luminous markings, visible in the dark, and all the models all have the same filter and front diameters: 82mm (filter) and 95mm (front) respectively. This attention to detail is carried throughout, with the lenses constructed to be weather and dust resistant, just like the Sigma 150-600mm f/5-6.3 sport lens. Sigma has also placed the rings in the same positions so that they can be changed during shooting with minimal hassle.
These lenses have a reassuring weight to them and the build quality is instantly noticeable. Given that the optics are based on the Sigma Art-series glass, we're pretty much guaranteed to be blown away by their optical qualities as well. These will be competitively-priced alternatives in the high-end cine glass category, which is great for filmmakers who will have another strong option when considering new equipment investments.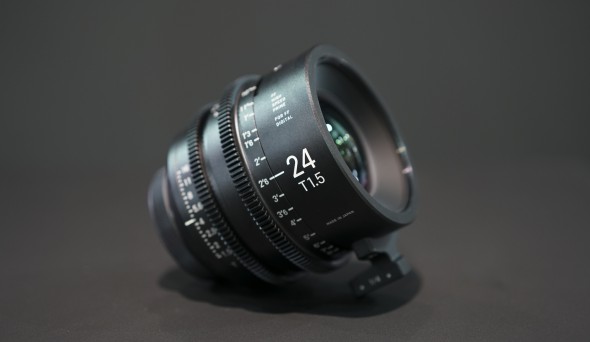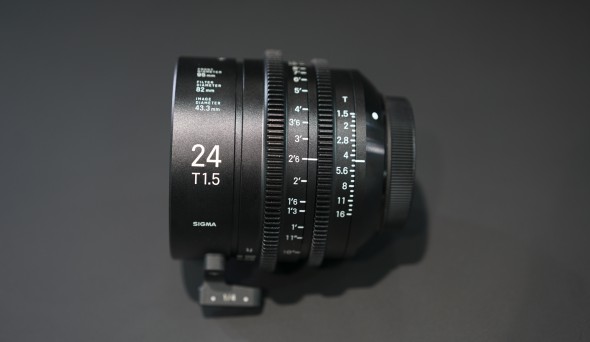 Two zoom lenses for EF and E-mount camera systems, 18-35mm T2 and 50-100mm T2, will be the first to launch in the USA and Japan in the coming months, followed by a third zoom, 24-35mm T2.2 (full frame) and five primes; 20mm T1.5, 24mm T1.5, 35mm T1.5, 50mm T1.5 and 85mm T1.5. All of these lenses will have a minimum aperture of T16. We are hoping to see the Sigma CINE lens series coming to the UK in the spring of 2017, with further lenses expected to join this already promising lineup, as well as support for PL-mount cameras.
We currently have no confirmation on pricing but we will update you as soon as the information is available and confirmed.