A new main-line HERO camera and a 360-degree model join the GoPro lineup today, boasting loads of new features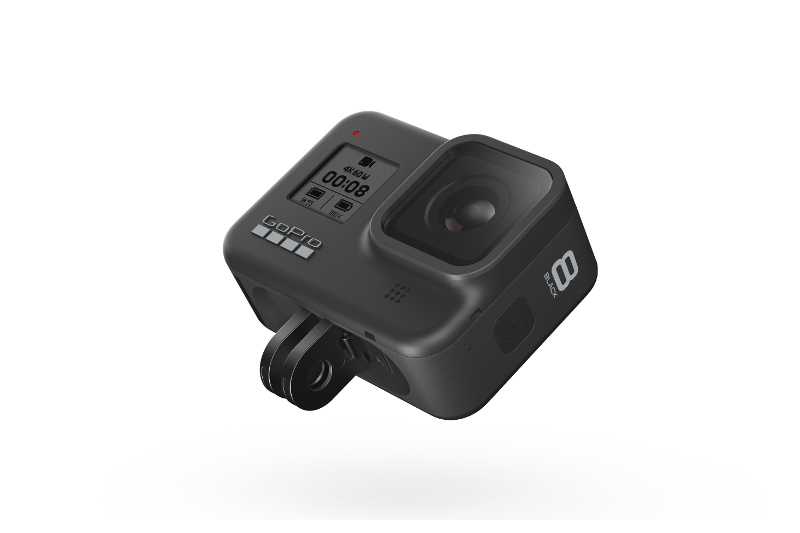 It's always a good day when new GoPro cameras arrive, and this time we've got two. The GoPro HERO8 is the successor to the game-changing HERO7, while the GoPro MAX is another 360-degree camera in the vein of the singular GoPro Fusion.
After a lot of teasing from GoPro, all the details on the new cameras have finally been released, and we know everything we need to know about these two new models.
So let's delay no further and take a closer look at what these new GoPro cameras are all about…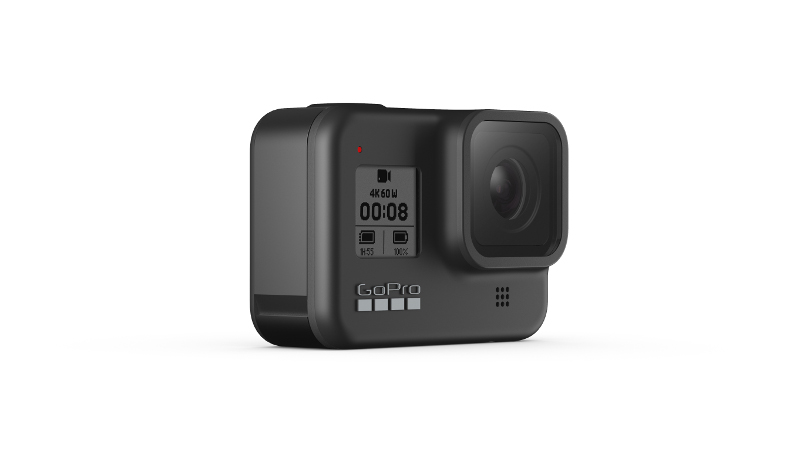 More versatile than ever, the GoPro HERO8 is built for versatility and shooting flexibility. The HERO8 Black is the only model in its class – there are no cheaper Silver and White models this time as there have been with previous entries.
It inherits and improves upon a lot of what made the HERO7 such a hit – most notably, it packs HyperSmooth 2 stabilisation for smoother-than-ever footage even in motion. It's got loads of features you'd expect from the latest GoPro HERO cameras – it's waterproof of course, it shoots 4K 60p video and 12MP stills, and it's got an intuitive touch screen for easy operation.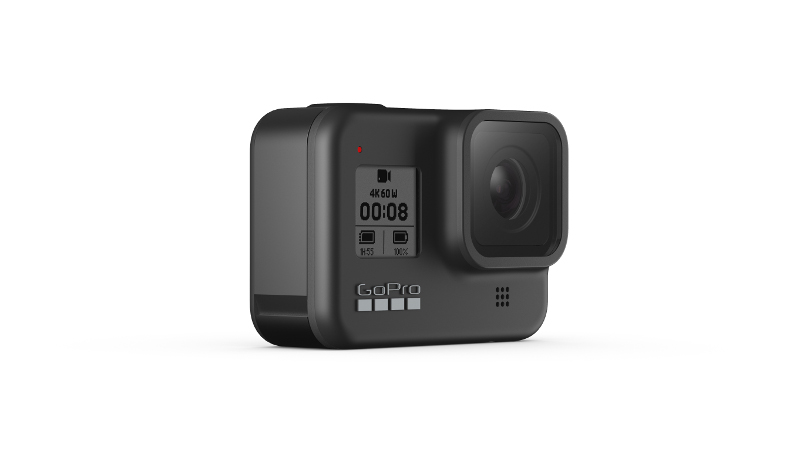 However, it also adds in an optional Media Mod, and this is a sign that GoPro is taking its space in the more professional sector a little more seriously. This is an accessory port that allows you to customise your HERO8 with all sorts of different extras, such as microphones and flashes. It even allows for extra LCD screens, such as the Display Mod flip-up LCD screen that allows you to see yourself while recording – perfect for vlogging.
Elsewhere, the HERO8 has plenty more features to play with. The aforementioned HyperSmooth 2.0 stabilisation works with all frame rates and resolutions, and is also available in three levels – On, High, and Boost – so you can choose an appropriate level of stabilisation for your shooting situation. TimeWarp 2.0 also lets you shoot super-stabilised time-lapse videos, even in motion. Its speed can automatically adjust based on motion, scene detection and lighting, and you can also choose to speed up to real time for specific moments.
The HERO8 also has interesting new Live Burst functionality, which records the moments 1.5 seconds before and after your shot (similar to some of Panasonic's 4K Photo modes), allowing you to be sure you never miss the crucial moment. GoPro has also improved the HDR mode for its 12MP stills, meaning you can capture images with reduced blur and improved detail even in difficult light. There is a selection of digital lenses for users to play with – simply tap to toggle between Narrow, Linear, Wide and SuperView, and RAW format is also now available for time lapse and burst modes.
There are so many features we're running out of space – there's bit-rate options of up to 100MBps, GPS, motion sensors, 8x slow-motion, remote control via the GoPro app… it's all there. We're really excited about this one, so click below to find out more and get your pre-order in.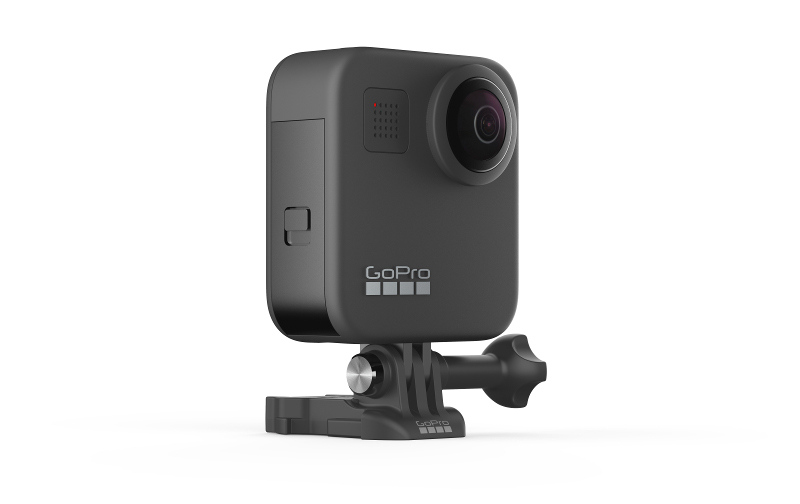 The GoPro MAX is designed to be the best of both worlds. It captures regular GoPro style footage, and does all the stuff you'd expect a standard HERO camera to do, but can also shoot 360-degree footage of everything around it, and capture panoramic images with the simple tap of a button – no panning or stitching required.
Thanks to the six on-board microphones, you can also be sure that the MAX will capture our audio in glorious 360 degrees. GoPro says it's the best sound ever from one of their cameras, and we can believe it. Directional audio also allows you to prioritise the sound from a specific side of the camera, meaning the MAX is also great for vlogging.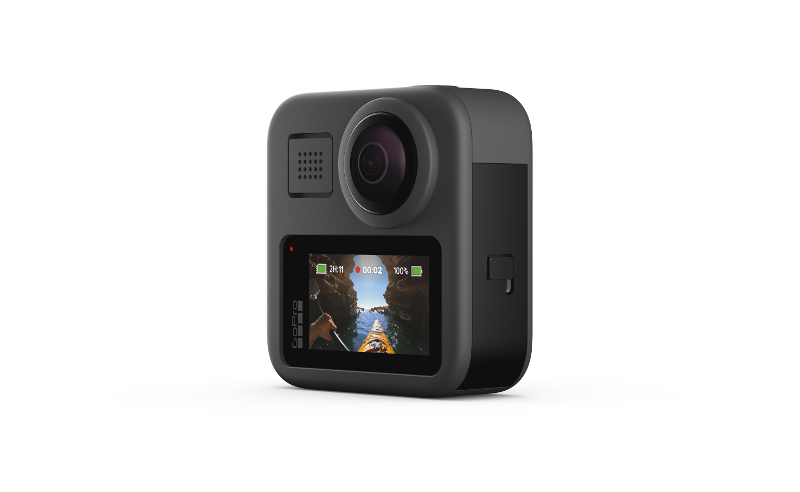 We're excited to try out the panoramic features we mentioned earlier. Called PowerPano, this allows you to quickly take 270° panoramic images with no need to painstakingly scan the whole horizon. The super-stabilised TimeWarp time-lapse functionality from the HERO8 is also on board, and there's a choice of four digital lenses for a different perspective: Narrow, Linear, Wide and Max SuperView.
Waterproof down to 5m and equipped with GPS, Wi-Fi, voice control, Scene Detection, an intuitive touchscreen, livestreaming functionality and a whole lot more, the GoPro MAX looks, frankly, awesome. We're really keen to get our hands on one and have a play with it, and we'll be sure to share our thoughts and impressions with you all when we do.
If you like the look of the GoPro MAX as much as we do, hit the link below to get your pre-order in.
About the Author
Jon Stapley is a professional journalist with a wealth of experience in a number of photography titles including Amateur Photographer, Digital Camera World and What Digital Camera. See more of his writing on Jon's author page.
Related articles