Nikon updates its popular entry-level DSLR with the D3500, a lighter and cheaper offering that boasts an improved battery life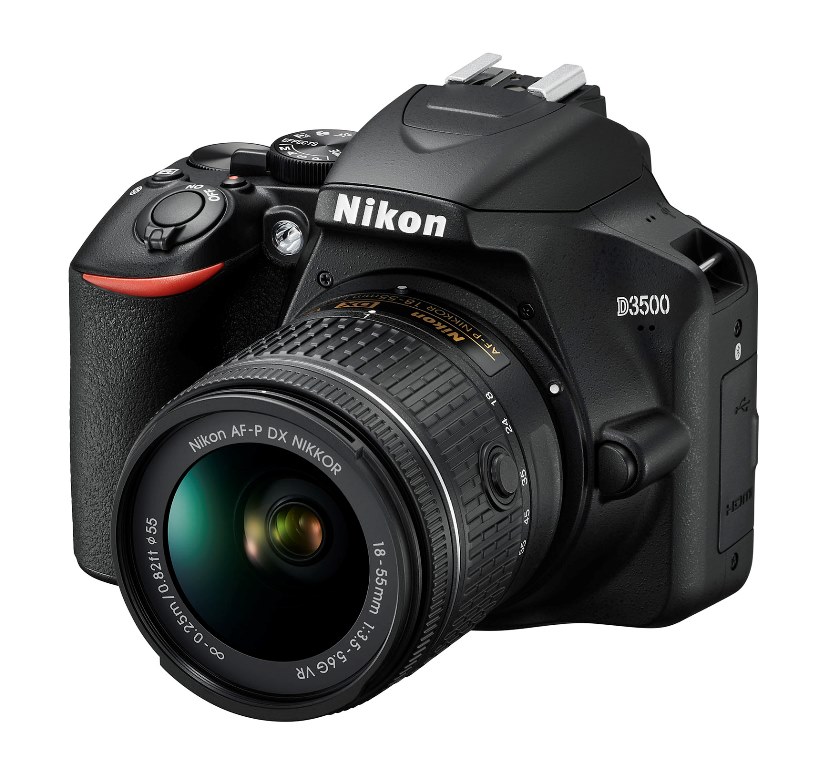 The Nikon D3500 is lighter than its predecessor and features a larger grip and a longer battery life.
Nikon has bolstered its popular entry-level series of DSLRs with the announcement of the D3500. This upgrade to the coveted D3400, sports a 24.2MP APS-C sized sensor with no low-pass filter for sharp results. The D3500 has a native ISO range of 100-25,600 for shooting in low-light situations, making capturing dimly lit indoor scenes or astrophotography easy.
For those who want to shoot more images for longer, Nikon has given the D3500 a boost in battery life. The diminutive DSLR boasts the ability to capture up to 1,550 shots on a single charge. This is perfect for long days out or when you're travelling and have limited access to electricity.
11 phase detection AF points (with one central cross-type point) make autofocus quick across most areas of the frame. Pair this with the D3500's burst mode of five frames per second and you're primed for capturing fleeting glimpses of wildlife, or the action at sporting events and parties.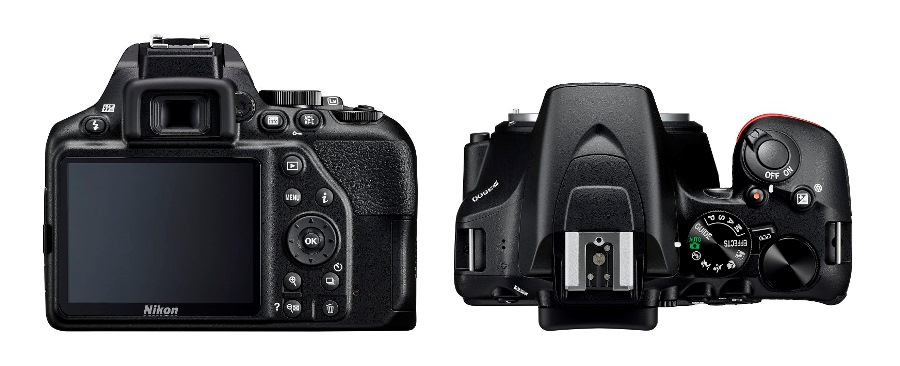 Some of the more vital controls have been moved to the right of the screen, improving one-handed operation.
Nikon's much-loved Guide Mode returns, making the D3500 an ideal choice for beginners who want to learn more about their kit, while honing their photographic skills. This is reflected in the design of the body. The small, light body makes it easy to keep the DSLR with you at all times and a new, deeper grip makes holding the camera far more secure. On the rear, the most frequently used buttons have been moved to the right of the screen, making one-handed operation more practical. Other small changes, like a larger playback button, help to increase the D3500's usability for those who are new to DSLRs.
Sharing your images couldn't be easier once you've installed Nikon's SnapBridge app onto your smart device. The D3500 can also maintain a constant BlueTooth connection with your phone or tablet. This makes sharing on the go easy, while you can tag images with the location of your smart device at the time the image was taken.
The D3500 is an ideal entry-level DSLR for beginners or those who want more control when taking shots, but are looking for a cheap, light and compact package. For more information and to pre-order, visit our store page.
For articles on future Nikon releases, stay up to date via our YouTube channel, Facebook, Twitter and of course, the Wex Blog.
About the Author
Amy Moore is Wex Photo Video's Content Marketing Manager. She enjoys numerous types of photography, especially landscapes and meteorological photography. Check out her instagram here!
Related articles