Panasonic has at long last refreshed its premium Lumix LX100 compact with an updated model, the Lumix LX100 II
Amy Moore gets her hands on the Lumix LX100 II. For more videos, visit our YouTube channel.
Panasonic has today announced the new Lumix LX100 II, an update to its LX100 compact camera that was released all the way back in 2014. The LX100 won itself plenty of fans in the photographic community, thanks to its 4/3in sensor and tactile manual controls. The new LX100 II builds on that successful formula.
Let's dive right in and see what's new…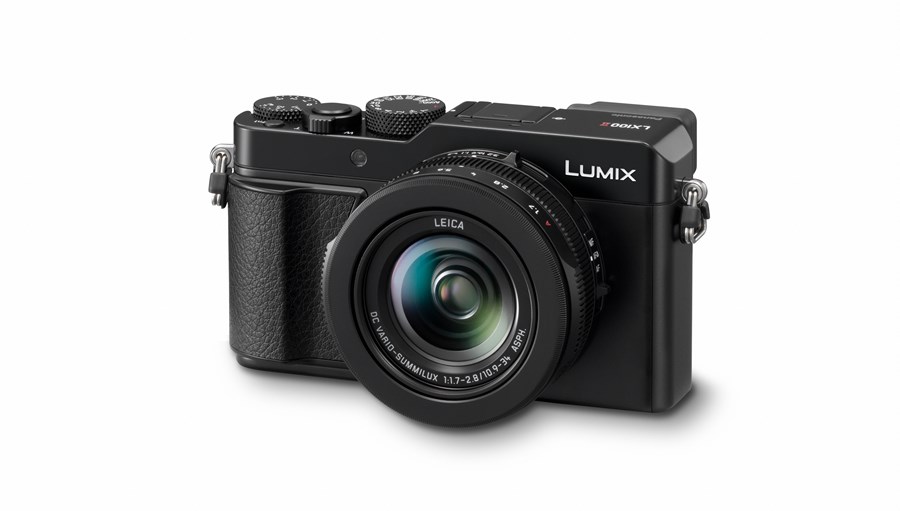 The Panasonic Lumix LX100 II is built around a 4/3in sensor with 17MP of resolution. Not only is this a considerable bump on the 12MP LX100, the new version also removes the low-pass filter in order to maximise the amount of detail captured by the sensor.
As is standard for Lumix models, the LX100 II is powered by the Venus Engine processor. On its front is a 24-75mm f/1.7-2.8 Leica DC Vario-Summilux lens, which uses a 9-bladed diaphragm to produce soft, attractive bokeh and shallow depths of field.
The body of the LX100 II features dial-based manual controls including an aperture ring, a shutter speed dial, an exposure compensation dial and a control ring. There's also an aspect switch that allows the user to quickly switch between 4:3, 3:2, 16:9 and 1:1 aspect ratios.
The camera has a 2,760k-dot electronic viewfinder, with a 0.38in size and 0.7x magnification factor, and a 1,240k-dot 3in LCD rear screen with touch control capability. Also, a nice new feature for the travelling photographer, the LX100 II can be charged via USB.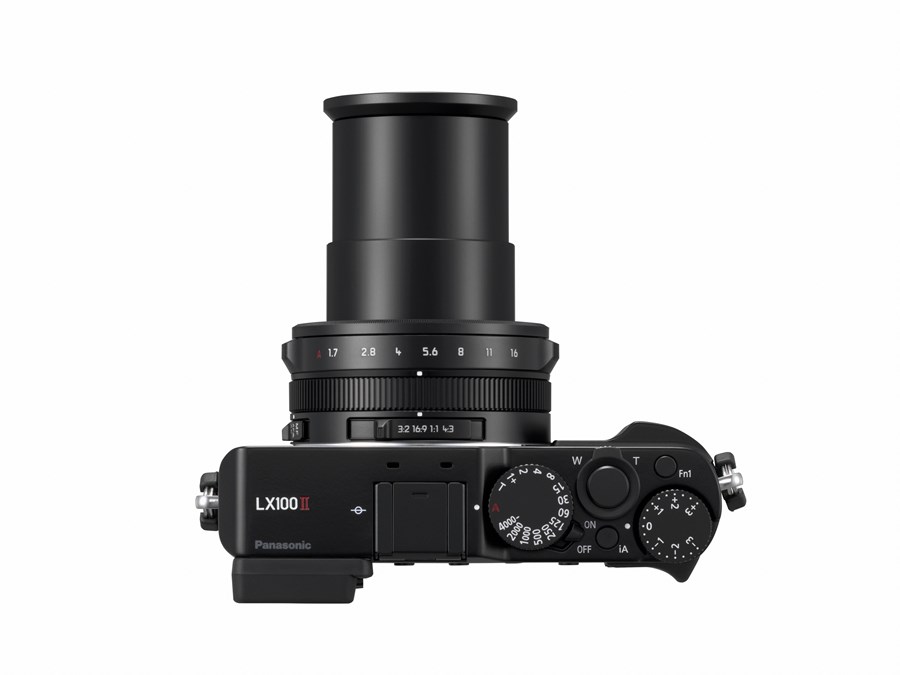 The Panasonic Lumix LX100 II features Panasonic's regular 4K video and photo modes, allowing the user to extract 8MP stills from 4K footage (3840x2160), effectively achieving a burst shooting speed of 30fps (the maximum video frame rate the camera will shoot at). These stills will also come with full EXIF data, and can be extracted at different aspect ratios according to the user's preference.
New additions to 4K photo modes include face and motion detection, which automatically applies markers to the best shots in a sequence, as well as an automatic sequence composition mode. There's also Panasonic's Post Focus technology, which allows for post-capture selection of the best focus point in an image.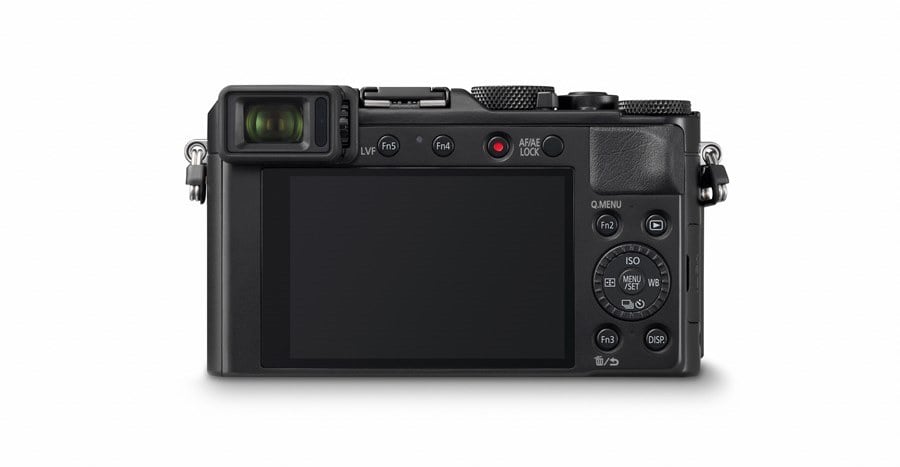 The LX100 II uses Panasonic's Depth From Defocus (DFD) autofocusing technology. Its 49-area AF system offers many specific focusing modes, including low-light, starlight, manual focus assist, pinpoint and more. There's also extensive focus bracketing available.
Panasonic has packed plenty of interesting extra features into the LX100 II. Highlights include in-camera RAW development, allowing you to convert your RAW files to JPEGs without needing to transfer them to a computer. Also available is Clear Retouch, which lets you quickly remove unwanted objects from an image using the touchscreen of the camera.
A number of creative filters have also been included to allow you to create stylised shots with a specific look. These include monochrome modes with deeper blacks and stylised grain effects, as well as a variety of colour styles. The LX100 II also comes with a macro mode with a minimum focusing distance of 3cm.
The Panasonic Lumix LX100 II is available to pre-order now, priced £849.99. Click below to find out more about the camera and get your pre-order in!
For articles on future Panasonic releases, stay up to date via our YouTube channel, Facebook, Twitter and of course, the Wex Blog.
About the Author
Jon Stapley is a professional journalist with a wealth of experience on a number of photography titles including Amateur Photographer, Digital Camera World and What Digital Camera. See more of his writing at jonstapley.tumblr.com
Related articles