Two exciting, but very different, camera releases from Nikon have generated lots of hype and excitement. Geoff Harris focuses on what's really important.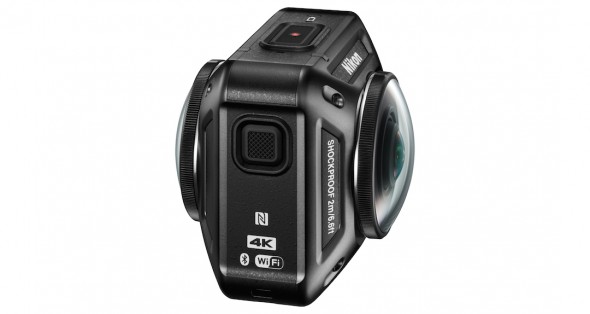 As a big fan of the old Nikon D300S, I'd began to give up hope of the company ever upgrading this venerable SLR. Maybe it had slipped down the chief engineer's 'to do' list during the flurry of activity to bring out the game-changing D800 and D810? For sure, this old APS-C warhorse was bulky and outpaced by fleeter-footed rivals, but the D300S had many admirers who were quite happy with a DX sensor rather than the full-frame (and full-priced) FX alternatives.
So it was great to see Nikon lift the post-Christmas gloom by announcing the D500, the company's latest flagship APS-C camera. The D500 is significant as it shares many compelling features with the also-recently-announced D5, a super-fast sports and action SLR rolled out in time for this summer's Olympics. At the same time, the D500 is smaller and lighter than the D5 or D810, costs significantly less (including the lenses) and gives telephoto lenses that bit of extra reach owing to the focal length magnification of the DX-format sensor.
Processing and focusing
Despite the roughly three-grand price difference between the D5 and the D500, they share the same EXPEED 5 processing engine and 153-point autofocus (AF) system with 99 cross-type points. That EXPEED 5 engine enables a maximum continuous shooting rate of 10 frames per second, which is not much lower than the D5's 12 frames per second – so you can fire off up to 200 lossless compressed raw files. That's quite an achievement for the price. The shared AF system is also impressive, with a central AF point that is sensitive all the way down to -4EV, useful in low light. Also helping with low-light shooting is the generous ISO range, which now goes from ISO 100-51,200 as standard, and up to ISO 1,640,000 in expanded mode.
The D500's smaller sensor means it can't quite hit the astronomical ISO top-end of the D5 (ISO 3,280,000 anyone?) but its numbers are nonetheless enticing for sports and action fans and low-light shooters. Few photographers regularly push the ISO right to the redline anyhow.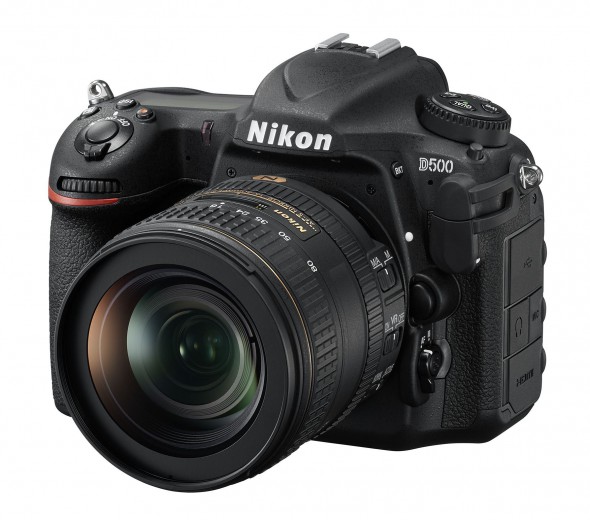 Video star
There are even areas where the D500 outperforms its bigger, full-frame brother, notably in the area of video recording. The D5 can only record up to three minutes of 4K video, while the D500 can deliver just under 30 minutes of deliciously high-resolution, UHD footage. Time-lapse movies can be made in camera too, while electronic vibration reduction helps to cushion camera shake. Meanwhile, the D500's rear screen enables you to set the AF point, while the D5's touchscreen features are more limited.
Last but not least, the D500 supports Nikon's new SnapBridge via Bluetooth technology, which enables the immediate transfer of images from the camera to a smart device as they are captured in real time. This is achieved automatically without the need to activate image transfer from the D500, so you can carry on texting or hanging around social media on your phone while your photographs are synced.
To sum up, the D5 does offer tougher build quality and all the advantages of a full-frame sensor, but for Nikon fans happy to stick with APS-C, the D500 seems a no brainer – and is now a formidable competitor to the Canon 7D Mark II.
On a mission…
As if the D500 and D5 weren't enough to be getting on with, Nikon also kicked off the new year by announcing its first ever action camera, the curiously named Key Mission 360. While the name evokes the somewhat strangled English you get from overseas marketing departments, the camera is attracting interest with its ability to capture 360 degree images in 4K. The KeyMission 360, which is also wearable, has an image sensor and lens combination on its front and rear. Each combo takes its own shots and the camera then combines them into a single, high-definition, 360-degree image. How this will work in practice remains to be seen, but it could work well when capturing a skier or skateboarder barreling along a slope or park – both front and back.
You can also take the Key Mission down to a depth of 30 metres, without a separate housing, and electronic vibration reduction smooths out judders during playback. Nikon has a fight on its hands taking on the likes of GoPro and with other big players like Samsung and LG joining the 360 camera battle, you can expect competition to be tough. However, Nikon is to be applauded for expanding into this burgeoning market, and we can't wait to try the Key Mission 360 out.
Related articles