We're thrilled to report that the 2019 Which? consumer survey has named us best online shop in their survey for best customer service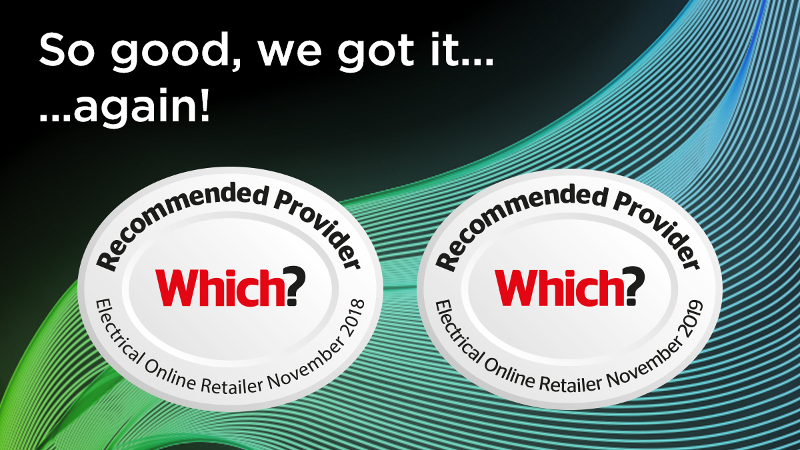 At Wex Photo Video, we're really proud of the fact that customer service is at the forefront of everything we do. That's why we're hugely happy to report that we've been rated number one for service, value for money and product choice in a study of Which? Members.
The 2019 Which? consumer survey for Best Online Shops rates all the most popular online stores across customer buying experience, value for money and product range, and we took the number one spot in the Appliances & Electrical category with a 95% score that saw us outpacing all other photographic and technology retailers in the UK, including John Lewis and AO.com.
Louis Wahl, chief executive officer at Wex Photo Video, said: "We are proud to be honoured once again as a Which? Recommended Provider in recognition of our team's dedication to providing customers with an experience that is second to none in the industry."
Commenting on the results, the editorial team at Which? said: "With a customer score of 95% – the highest score across all the categories – wexphotovideo.com keeps its customers very happy indeed."
This award undoubtedly belongs to our colleagues, who work enormously hard to provide our customers with the unparalleled quality of service they have come to expect from us. From our network of stores across the UK to our office in London and our main warehouse in Norwich, not to mention our friends at Fixation, every single colleague at Wex Photo Video is an essential part of our commitment to providing our customers with top-notch service.
As Christmas approaches and we look ahead to the new decade, everyone at Wex Photo Video remains one hundred per cent committed to providing you with the best possible service. We hope you'll continue to think of us whenever you need anything in photo and video, whether it's advice, support or a brand new camera.
The full results of the Which? 2019 consumer survey can be seen at which.co.uk/onlineshops.

For the latest news and reviews, stay up to date via our YouTube channel, Facebook, Twitter and of course, the Wex Blog.