Looking for a comfortable new bag for your video kit? Here are your best bets for lugging your rigs to and from shoots

1. Manfrotto Pro Light Video Case Range
Manfrotto's Pro Light Video Case range includes an assortment of bag sizes for different gear needs, but all of the models are built with the same attention to detail and quality. Signature Exo-Tough and CPS protection systems keep your gear safe and secure, while Manfrotto's flexi dividers allow for customisation of the space to suit the user's needs. Useful bags for outdoor shooters, these are dependable buys that won't let you down.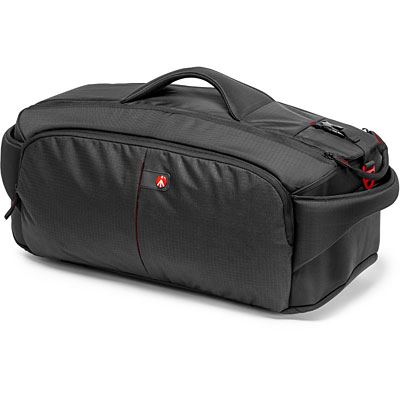 2. Manfrotto Pro Light Cinematic Backpack Balance
A professional videographer's backpack, the Manfrotto Pro Light Cinematic Backpack Balance is designed for one-man-band, run-and-gun filmmakers who need all their gear in one place, and to be able to access it quickly. It can hold a VDSLR or mirrorless camera with several lenses and a shoulder rig such as a DJI Ronin-M or MX, and once again the camera protection dividers allow the interior to be customised.
Manfrotto Pro Light Cinematic Backpack Balance
The Manfrotto Pro Light Cinematic Balance video backpack is a professional videographer's bag. It's designed for a one-man-band and run and gunner who needs to carry everything required to do their job in a single bag. This carry-on pack is built to hold and protect a VDSLR or mirrorless with several lenses and DJI Ronin M/MX fully set up thanks to its signature Camera Protection System dividers.
£234.00 View
3. Tenba Cineluxe Shoulder Bag 16
Able to hold DSLR or mirrorless cameras along with three to five lenses, this bag from Tenba has an easy doctor-style opening for quick access via a long zip down the centre. It meets standard airline carry-on requirements and will even fit under the seat of an airplane. Its height also means you'll have a little extra room for accessories like hotshoe microphones.
Tenba Cineluxe Shoulder Bag 16 Black
The Tenba Cineluxe Shoulder Bag 16 Black can hold a mirrorless or CSC camera with 3-5 lenses, or a professional camcorder. This compact and lightweight bag meets international carry-on regulations, and features YKK Self-Healing Zippers which will easily reconnect if separated due to over-packing. It's constructed from water-repellent Nylon with a waterproof bottom, to ensure your kit is kept safe.
£160.00 View
4. Orca Bags OR-26 Camera Backpack with Built-In Trolley
Ideal for medium-sized professional camcorders like the the Canon XF305 or Sony PXW-X200, this combination of backpack and rolling trolley bag offers both padded straps and reinforced wheels. Switch between the two carrying styles at will, and have easy access to your kit when you need to use it; you can also use the foam dividers to configure the interior space however you'd like it.
5. Orca Bags OR-20 Camera Backpack 1
This is the perfect bag for those using small camcorder setups. Its aluminium frame provides durable exterior protection, as do the layers of foam and EVA. Even your most delicate gear will be safe while you're on the go, and as a bonus, you've also got an extra pocket for a tablet or small laptop.
6. Sachtler Dr Bags Range
An assortment of doctor-style bags of different sizes, these Sachtler bags are well-built and durable, whether you're using small camcorders or larger shoulder-mounted rigs. Quick draw shooting is easy thanks to the top-opening construction, while cold-moulded laminate panels provide further protection for your kit.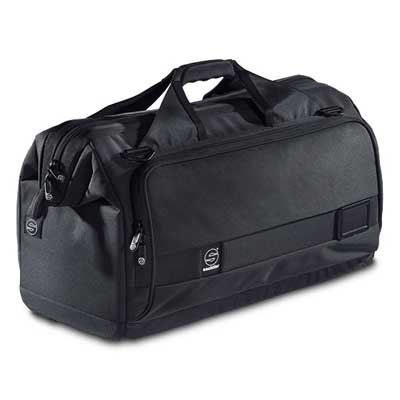 7. Lowepro Pro Runner BP450 AW II Backpack
Running though city streets with your gear in tow? Find yourself dashing through airports to make connections for your next job? For travelling filmmakers, the Lowepro Pro Runner BP450 AW is a perfect choice, keeping your gear safe and you comfortable while you're off gallivanting. The hefty interior space can take two pro DSLRs with room to spare for lenses too, and you can customise it to fit your needs.
Related articles