Tom Middleton had a nine-to-five job in London, but meeting his wife Miche changed everything. Together, they left the capital and set out to create their own production company, SMN Film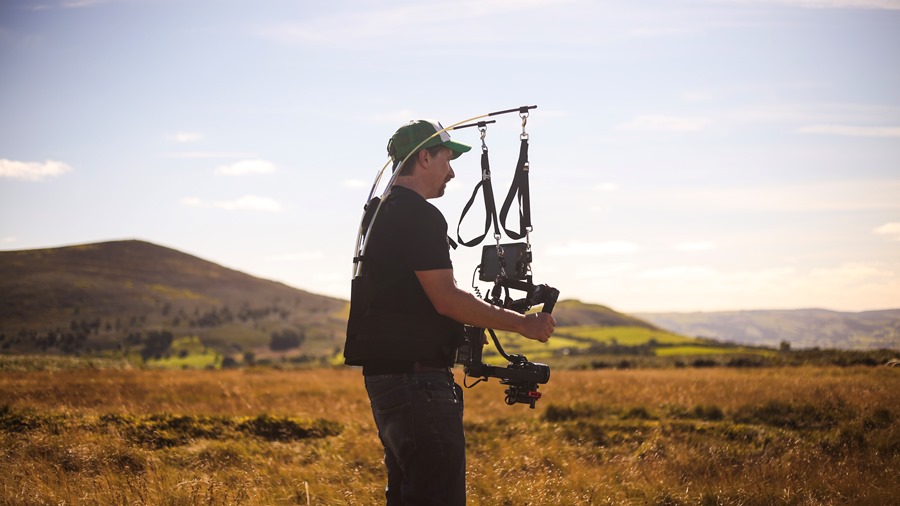 Visit the SMN Film website, HERE.
Growing up in London has a lot of benefits, a great social life, tons of career choices and plenty of opportunity (if you're hungry for it). My problem was that I had almost zero career aspirations and no drive. I did a media degree at Plymouth university, because it seemed like a fun creative course, but in the late 1990s there was very little technical training for media production at university level.
I returned to London and got a job as a runner for a decent production company and worked my way up the organisation for the next five years. I gained a pretty high level of technical ability, working in the machine room, including post-production, video encoding and DVD authoring. But I still had low ambition and was coasting while a lot of my friends begin to excel in their creative careers.
I met my wife Miche in my late 20s, who was shocked at my career progression in regards to my ability. Her background was much more exciting, having experienced life as an international touring house DJ, snowboarder, and graphic and web designer. She began to motivate me into thinking more about my professional career. But, the single thing that changed our lives forever was finding out we were about to become parents for the first time.
This forced us to change our perspective on life. We quickly realised that we wanted to focus on being together as a family, to actually see our little boy grow up. With work commitments in London, we decided we just wouldn't be able to find the time, so we made the best decision of our lives and left the capital.
SMN Film showreel 2018.
We moved to the west coast of Ireland. Miche's brother had moved there a few years prior and had been singing its praises. After we visited on a particularly sunny weekend, we fell in love with the country and were sold. We spent the following 18 months there, rediscovering ourselves and learning how to be a family.
Breaking the routine of working nine to five, and ditching the capital's high-pressure and stressful work environment – something we had become accustomed to – took a long time to shake off. Having the time to really think about what was important to us was a crucial step in finding the life we wanted and felt we deserved. We moved back to the UK, just as the recession of the late 2000s gripped the country. Wages were plummeting in London so we opted to live near Miche's parents in Shropshire, a beautiful part of the world. Surely it wouldn't matter where we lived as both our skills were transferable?
We soon established a business based on our creative skillsets; Miche's experience in graphic web design and mine in media production. The Shropshire Media Network was born out of a hunger to work with other like-minded creative people in our area. It offered a collaborative opportunity for everyone to work together, providing creative services.
A Passion for Film, by Miche Parkinson.
After about a year, we realised that we were spread too thinly on projects we didn't have a lot of creative alignment with. A huge helping hand came in the form of startup funding from our local authority, which forced us to think hard about our direction. We had to make business and marketing plans, and business projections in order to get the funding.
We realised that we could be working more and earning more if we both did the same thing, rather than spread ourselves over web design and film production. So, we streamlined our services to just film production and Miche translated her attention to visual detail and her ear for music to become a second camera operator and editor. Being a perfectionist is a great skill for a filmmaker, and Miche really began to soar creatively.
If our collective creative backgrounds and year spent developing our business had taught us anything, it was that we had to be very strict with our project opportunities. We would rather make less money, but choose the projects that inspired us than say yes to every project that knocked on our door. We developed a portfolio that showcased our passion for the outdoors, using natural light and telling stories that meant something to us.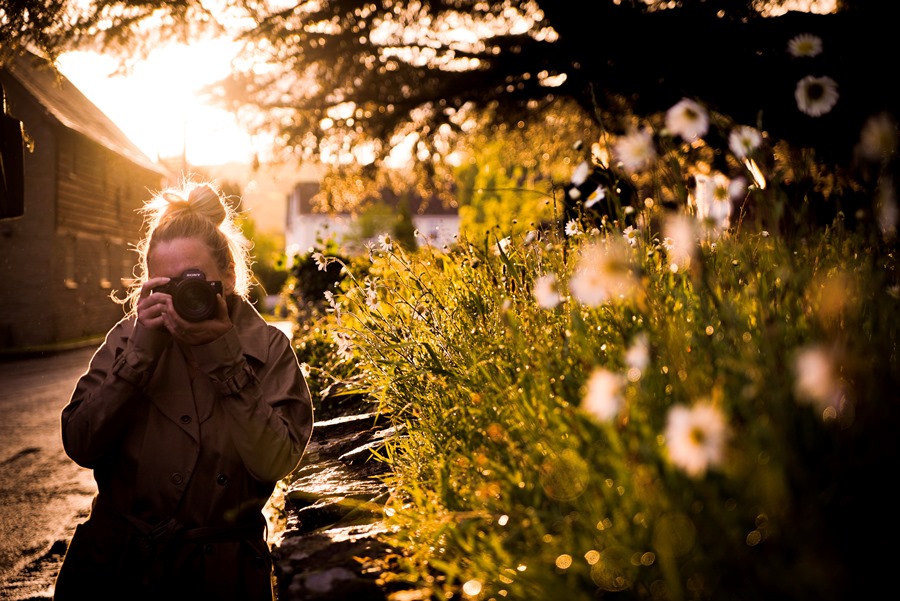 A large part of making this possible has been the DSLR revolution, over the last decade. The evolution of DSLR image quality, coupled with affordable setups using stabilisation such as Ronins and the more recent development of drones has opened up a whole new perspective, allowing hobbyists to become professionals.
The wish list of kit will go on forever. It was only around Christmas that we were toying with the idea of our next camera purchase; Canon's EOS-1D X Mark II or waiting to see if Sony releases a successor to the Alpha A7S Mark II. The leap in quality with each new camera is huge, but the trick is how you use these tools to get the look you want. My favourite camera is my iPhone, simply for ease of use. My favourite lens is a vintage Russian lens that cost $40 – the look it produces is beautiful. Sometimes it's not all about having the latest gear.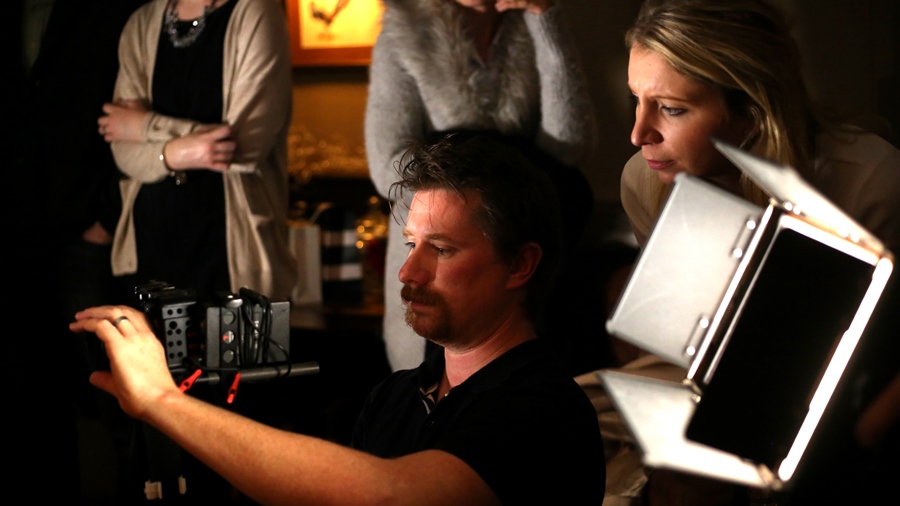 Miche is very particular about the kind of music we use for our films. Music plays such a massive part in the feel of any film. The wrong music will kill it; the right music will give it a hugely emotional charge. My background in post-production and marketing has given me a hunger for using new technologies and learning new techniques to improve styling and camera operation.
These qualities have produced a very high personal standard, as we are constantly striving for ways to improve. Most of our London friends think we are bonkers. Leaving London, having kids and running a business together? This would drive most married couples mad… But we couldn't be happier. We compliment each other in creative ways and find such an overwhelming sense of satisfaction from making emotionally charged films that our clients love. It's made us better business people, love each other more and become a better family.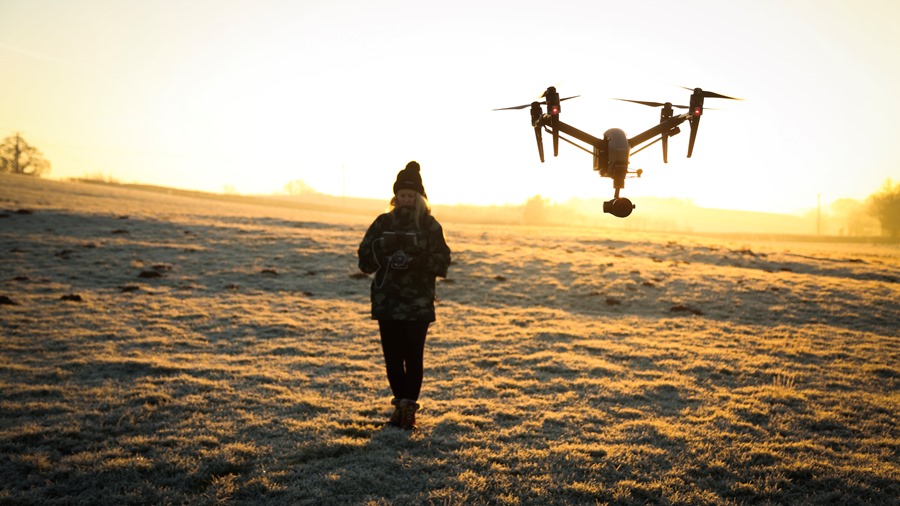 Our top tips for finding the jobs and work you want to do, not just because you have to:
1. Show passion: Even when you're not being paid to shoot, just go out and do it anyway! The more passion you can demonstrate, the more people will want you to channel that passion for their own projects.
2. Find something to specialise in: For us it was the great outdoors, nature and exploring our surroundings. Now, 80% of our work comes from our local area. But it could be anything: extreme sports, music, macro, wildlife, travel, the list is endless.
3. Be inspired: Keep watching things that inspire you and use them to influence your style. There are so many incredible filmmakers out there, find the ones that inspire you and use that to drive your own creativity forward.
4. Don't be disillusioned: if you can't acquire the latest kit: Having the latest kit won't automatically make you a better filmmaker. Use what you have and find new creative ways to tell stories. Of all the lenses we own, my favorite is an old vintage manual lens which, technically, is the hardest to use but provides the most beautiful results.
5. Never give up: When you get paid to do something you love, it isn't a job anymore, it's a pleasure and you will constantly be progressing within a career that drives passion and vice versa.

What's next?
We now find ourselves working with the kind of outdoor projects and clients that we have always wanted to: BBC, Channel 4, National Trust, Natural England, The Hay Festival, Natures Images and outdoor brands like Tentsile.
We can only do our best to grow as parents, as creatives and as people who have built a life for ourselves doing what we love. And that's the key, if you love what you're trying to achieve, you'll always be searching for new ways to evolve, creatively. It'll also translate into your work and be evident by how much effort you put into your projects. In fact, we often find ourselves making little films just for ourselves, even if it's simply a beautiful sunset or the kids out enjoying our local surroundings.
We find inspiration everywhere we go. That's how much we love our job. Be strict with yourself and never give up. No matter what the job (even if it's the most uninspiring thing in the world), always give it 100%. We love a challenge and trying to make even the dullest subjects beautiful can be really satisfying.
Use kit that allows you to push your own creativity, never stop learning, and get out there and shoot. Shoot because you need to, not just because it's a paying job.
About the Author
Tom Middleton runs SMN Film alongside Miche Parkinson. SMN Film is a full service film production company, specialising in cinematic content for brands. If you'd like to find out more, visit the SMN Film website.
Related articles