New Blackmagic RAW codec is designed to offer RAW quality alongside fast speeds and small file sizes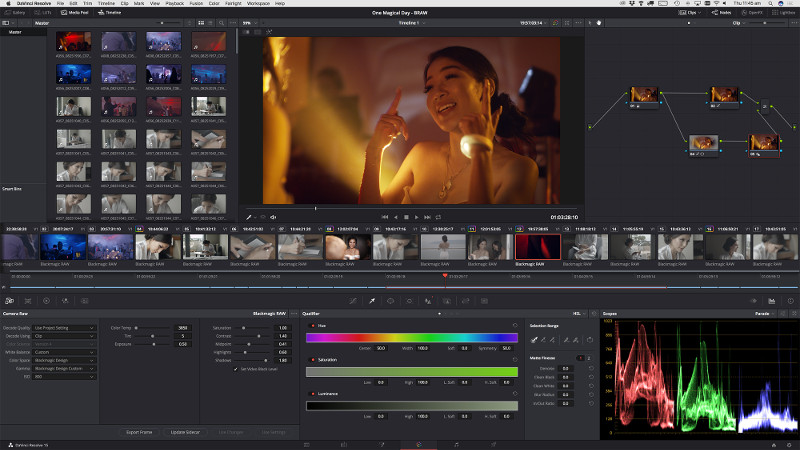 At IBC 2018 this weekend, Blackmagic Design has launched its own RAW codec into public beta.
According to Blackmagic, this "very modern codec... combines the quality and benefits of RAW with the ease of use, speed and file sizes of traditional video formats".
While RAW codecs provide filmmakers and editors with scope to adjust and push footage post-capture, the downside typically is that they are very processor- and storage-intensive owing to their large file sizes. Blackmagic claims to have solved this problem with a new intelligent design that moves the de-mosaic process into the camera itself, allowing for significantly more efficient encoding of the files. This also means it's significantly quicker to import the files into software for editing, as part of the hard work has already been done by the camera itself. GPU and CPU accelerated processing also makes the decoding of these frames significantly faster, for a smoother editing and grading workflow.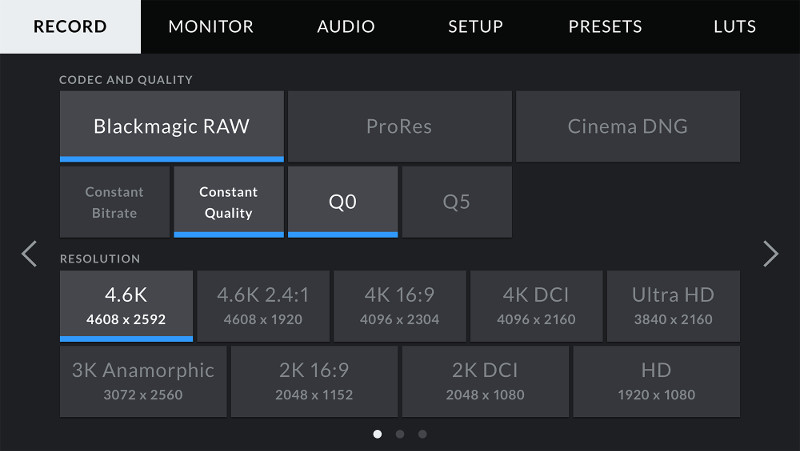 According to Blackmagic, the intelligent design of the codec also "understands the camera and the sensor", meaning it works specifically with the camera it's been paired with, for optimal results. The image data and unique characteristics of the camera's sensor are embedded into the file, allowing for more sophisticated and streamlined control over the image in the edit. It comes with a free developer SDK to make it compatible with Mac, Windows or Linux, and this same SDK handles the embedded metadata and colour science for consistent rendering.
The codec uses Blackmagic Design Generation 4 Color Science, which the firm claims should produce superior skin tones and vivid colours. It offers two types of file compression – either constant quality or constant bitrate, allowing users to prioritise image quality or file size, depending on the type of work they're doing.
Blackmagic users can already try out the codec for themselves – the beta is available now via the latest update for the URSA Mini Pro, or the DaVinci Resolve 15.1 Update, both of which are available free of charge from the Blackmagic website. If you try it out for yourself, let us know what you think!