The ever-popular SmallHD has brought along a new monitor to this year's IBC 2018 show. We take a closer look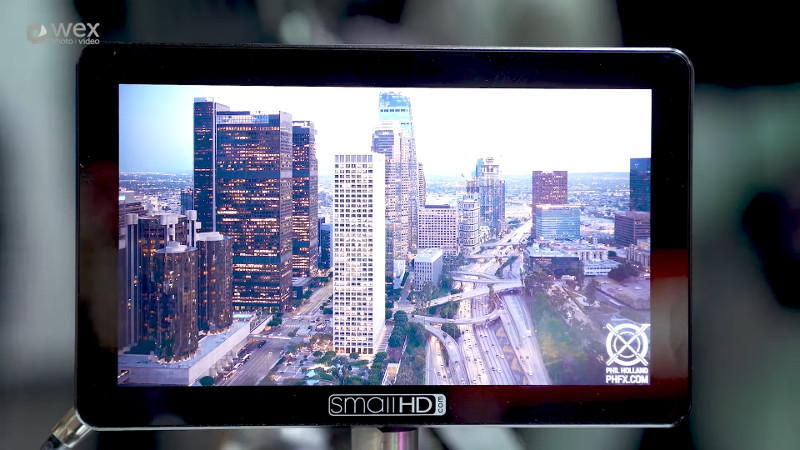 SmallHD has updated its popular Focus OLED monitor with an SDI version, announced at IBC 2018 this year.
After the success of the HDMI version of the Focus OLED monitor, SmallHD found that users across the spectrum were asking for an SDI version, and the firm has stumped up accordingly with this new product.
A sharp touchscreen monitor with a wide colour gamut, the SmallHD Focus OLED can be used to power DSLR and mirrorless cameras, a task that's simply accomplished via the 7.2 volt power output and specific adapter cables for your panel of choice. Users can expect to power their DSLR or mirrorless setup for at least a few hours via this method, which makes the SmallHD Focus OLED monitor a tremendous asset for run-and-gun filming crews.
It features a 350-nit panel -- not fully daylight-feel, but more than enough for many users' needs -- which measures 5.5-inches and has a resolution of 1920x1080. The Focus OLED SDI also has an integrated Sony L Series battery plate.
It uses SmallHD OS3, the latest version of SmallHD's software, which offers auto-calibration, spot metering, an image gallery viewer, focus peaking, 3D LUTs, waveform and plenty more besides. The SmallHD Focus OLED also ships with the firm's Tilt Arm, a lightweight, camera-top mounting solution that provides up to 180° of tilt.
Kriss paid a visit to the SmallHD stand at this year's IBC show to see the monitor up close for himself and chat to the SmallHD team about what's new with this product and what's planned for the future. Check out the short video interview below:
The SmallHD Focus OLED SDI monitor is available now, and we'll have full pricing and shipping details for you soon, so keep checking back!